DONUT 1: How do you feel about O.J. Mayo? ...
Agent Rob Pelinka is overseeing LA meetings for Mayo, with suitors expected to include the Jazz, Bucks, Wolves, Blazers, Bobcats and Bulls ... and maybe most of all, the Clippers.
The Mavs aren't on that list. But we imagine they will swing by Pelinka's place, in part to say hello to OJ and in part because
Andre Iguodala -- with whom DB.com has learned has been contacted by Dallas -- is also under Rob's LA guidance.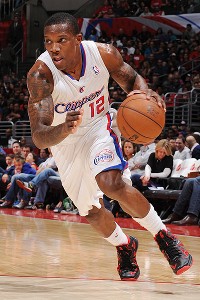 The
biggest reason for the Mavs to do some more OJ business, however, is this Bledsoe blockbuster.
When you see the details, you'll see how big it can be -- especially because, if the numbers are juggled just right, Bledsoe need not be a "contingency'' but can be acquired in conjunction with acquiring Dwight Howard.
But slow down a sec.
Your opinion of Mayo, and the Mavs', too, is impacted by what happened in that Game 81 103-97 home loss to the Grizzlies in which Mayo failed to score in the first half and finished with two points on 1-of-6 shooting with four turnovers in 28 minutes before a fourth-quarter benching.
"He didn't show up,'' coach Rick Carlisle said. "Wasn't into it the first half. We showed him some film at halftime where he virtually was just standing around defensively. I said, 'Hey, we need you.'
Carlisle said it could arguably be written off as a "bad night,'' but then he went deeper.
"With all the time that we put into helping him develop and bringing him along, in the biggest game of the year and an opportunity to be a winning team, for him to show up like he did tonight, I was shocked," Carlisle said. "I just want to see him show up. I want to see him show up and compete. He didn't compete tonight."
How in the world do we all rebound from that for a pleasant "we'd-love-to-have-you-back'' SoCal sitdown?
DONUT 2: It's all about Dwight ...
First off, of course, working with Mayo is not Job One in LA. The Mavs are following up Dwight's meetings with Houston, Atlanta and the Warriors with today's Cuban/Dirk-led courting of the All-Star center.
Stay in touch with us here, on
DB.com Boards
and on
Twitter
for as-they-happen updates on the Dwight talks.
DONUT 3: How far on the backburner is OJ? ...
Over the course of the season, whether it's Rick Carlisle or Mark Cuban, praise for the player is there upon request … or even, as it was from Carlisle after Mayo toughed out a shoulder injury, unsolicited at times.
In the wake of these comments, it isn't hard to find praise for the signs of Mayo's progress in articles on several different sites. Most of these comments, and most of the statistical admiration, come based on signs of improvement during the month of March, primarily focusing on his playmaking (read as: assists) and lowered turnovers.
Is this praise justified?
Yes … at least in part.
There have been five months to include at least 10 games from the Mavs (excluding only October (two) and April (will end with nine)). Of those five months (November, December, January, February and March), Mayo tied his best assist/turnover ratio (3.00), had his best assist ratio (26.0 assists per 100 possessions used) and had his second best turnover ratio (8.67 turnovers per 100 possessions used) over the 16 games in March.
This would seem uphold the truth behind the thought that Mayo had improved, particularly as a playmaker, as a decision-maker.
As a scorer, we'll look only from March 1st through the 24th -- giving the benefit of the doubt by removing the three horrible shooting games (9-of-38, a 23.7 FG%) likely impacted by his injured shoulder – though he had by far his lowest points scored per game (12.8) it must be noted that he had his second best effective field-goal (58.3) and true shooting (59.3) percentages of the five months being looked at.
(These percentages are measures that attempt to quantify the added values of 3-pointers and free throws (in the case of true shooting percentage) or just 3-pointers (effective field-goal percentage) in addition to a player's standard field-goal percentage)
Void of context, all of these numbers seem to imply that Mayo improved as a creator while showing no drop-off in shooting efficiency.
DONUT 4: But there's a "but'' ...
Once you include the shoulder and the sample size (and exclude the "non-show-up'') ...
Include a little context, such as the fact that March saw him easily post his lowest usage rate (16.2), usage percentage (17.1) and play at his slowest "pace" of the season (94.62); and questions begin to pry their way in.
Considering that he had the ball in his hands less, was being asked to initiate the offense and put in position to make passing decisions far less often ... shouldn't a general increase in efficiency be expected?
Or, is that an unacceptable leap of logic? After all, fewer attempts don't necessarily translate to "easier" attempts. Circumstances could easily dictate the opposite. For example, if the ball is finding Mayo later in the shot clock, he could see an increase of decisions impacted by time constraints, forcing less desirable or higher level of difficulty conditions.
The slower pace could be construed to mean a less hectic environment allowing for more thoroughly thought-out actions, or it could signal the removal of easier fastbreak opportunities.
DONUT 5: Is plus/minus fair here? ...
Moving on, let's look at other measurable aspects of the game.
Plus/minus can be a misleading statistic overly dependent on the players sharing the court – on both teams -- but it does paint a simplistic picture of exactly how a player's team faired with him on the court. We'll begin there.
Of the five months in question (November through March), March falls right in the middle for Mayo at minus-1.9 per 48 minutes… that happens to fall in line with the team as a whole. Perhaps a better indicator would be Mayo's plus/minus differential in comparison with the team (per 48 minutes).
| Month | Mavs' +/- | Mayo's +/- | Differential |
| --- | --- | --- | --- |
| November | -1.8 | -4.9 | -3.1 |
| December | -7.3 | -6.9 | +0.4 |
| January | +2.4 | +2.1 | -0.3 |
| February | +3.9 | +2.3 | -1.6 |
| March | +0.7 | -1.9 | -2.6 |
In comparison with the team as a whole, it could be said that Mayo had his second largest negative impact in March. It makes sense for Mayo's personal plus/minus to somewhat mirror that of the team due to his high number of minutes played, a clearer view may be found in the "on-court" versus "on-bench" plus/minus numbers in these five months (per 48 minutes), as it serves to better identify the differential by widening the contrast.
| Month | On-Court | On-Bench | Differential |
| --- | --- | --- | --- |
| November | -4.9 | +6.3 | -11.2 |
| December | -6.9 | -8.5 | +1.6 |
| January | +2.1 | +3.4 | -1.3 |
| February | +2.3 | +9.0 | -6.7 |
| March | -1.9 | +7.5 | -9.4 |
Based on the comparison between the team and his personal numbers, March would again fall as the second largest negative impact of the season for Mayo.
Plus/minus is always influenced by others. Obviously, playing with Dirk is going to help another individual's plus/minus, while seeing a plethora of minutes with lesser players is likely to carry a negative impact.
For the majority of the 2012-13 season, the
Dallas Mavericks
plus/minus leaders had been Vince Carter, Brandan Wright and Dirk Nowitzki. Thus, you would expect Mayo's plus/minus to improve when paired with any of those three, which it did. Per 48 minutes, Mayo's plus/minus shows an uptick of 9.4 (with Carter on the court versus off), 8.1 (with Wright on the court versus off) and 0.1 (with Dirk on versus off).
However, if Mayo was also providing a strong positive influence, rather than riding the sway of the others, you should see Carter, Wright and Dirk experiencing lifts in their own plus/minus numbers when Mayo shares the court with them. That was not the case, other than with Wright.
Per 48 minutes, here are the plus/minus differentials for those three players when comparing their time with Mayo on the court versus off: Dirk (-12.6), Carter (-3.4) and Wright (+1.0).
Was there clear improvement in March in this area? To be concise: no … quite the opposite.
For the month of March, the plus/minus differentials for those players with-Mayo versus without per 48 minutes: Dirk (-14.0), Carter (-7.3) and Wright (-14.6).
DONUT 6: The lack of a two-man-game ...
Buried in the numbers above, the most interesting nugget may be the continued lack of a consistent two-man-game between Dirk and Mayo (a concern we raised as Dirk originally returned from injury). However, this may venture somewhat into the territory of "chemistry" rather than answering the question of Mayo's progression as an individual.
Turning briefly towards OJ's now-gone future in Dallas ... if he can't mesh with Dirk, what would be the point?
DONUT 7: A net rating decline ...
If you turn to net rating (offensive rating minus defensive rating), Mayo has shown a consistent decline from what was actually his best all-around statistical month (January). He's gone from +2.4 in January to +1.0 in February to – 1.8 in March (- 1.1 if you only go through March 24th to account for the shoulder injury).
For the sake of reference, let's show a quick comparison between Mayo's numbers in January and March (with their rank within the five months in parenthesis - minutes/points/assists/turnovers are given at their per-game averages):
| Category | Jan. (rank) | March (rank) |
| --- | --- | --- |
| Minutes | 37.2 (1) | 35.2 (4) |
| Points | 17.1 (2) | 11.8 (5) |
| Assists | 1.9 (2) | 4.5 (2) |
| Turnovers | 5.6 (1) | 1.5 (1) |
| Assists/TOs | 3.00 (1 tied) | 3.00 (1 tied) |
| Assist%* | 22.7 (1) | 18.5 (3) |
| AssistRatio | 25.3 (2) | 26.0 (1) |
| Reb% | 5.8 (3 tied) | 5.5 (5) |
| TO Ratio | 8.43 (1) | 8.67 (2) |
| Usage Rate | 19.2 (4) | 16.2 (5) |
| Usage% | 20.1 (4) | 17.1 (5) |
| PIE** | 11.0 (2) | ) 8.0 (4) |
*Assist Percentage is the percentage of his teams made field-goals the player assisted

**PIE is an NBA.com stat used to try to capture a player's complete statistical impact
January saw Mayo at his best, combining a high level of scoring with proficient, efficient playmaking. His assists and turnovers in March may be comparable to January's, but lack the addition of a scoring punch.
DONUT 8: Picking and choosing ...
With this truth comes another concern, a doubt in the perceived upswing of Mayo's progression, as he did not play nearly as well in February, showing significant drops in just about every statistical category after January's peak before rebounding in March. Similarly, April has shown some level of decline from his numbers in March (though only seven April games have been played at the time of this writing).
In the numbers, it's not difficult to find threads of either positives or negatives to pull. However, perhaps we should look no further than what our eyes show us on the court: a shrinking role, a minimizing of his impact as his touches, shots and usage lessens.
But we believe the Mavs are pulling out negative threads here as they prepare to talk to (on a secondary level after Dwight) ... swingmen like Iggy, and then on a lower shelf, players like Kevin Martin. ... bigs like Andrew Bynum (and if you read the story and dig the "Exhibit 3,'' you'll no longer pooh-pooh the idea of Bynum-to-Dallas) ... and point guards? Well, every point guard. (Our man Skin notes that Mo Williams just happens to own a home in Dallas, so there's that.)
DONUT 9: Can one overcome disappearing? ...
The truth is that Mayo last season slipped from the No. 1 offensive option when Dirk Nowitzki was out (when he was admittedly being Peter Principled) ... to an attempt to make him the either the primary or co-primary playmaker/scorer ... to a player that disappears for prolonged stretches as a complete afterthought on offense.
DONUT 10: Where that places the Mavs in their search ...
By season's end, it was clear we were no longer seeing what Mayo could be as a first or second option; we were seeing how he may fit as a third or fourth.
No longer were the Mavs searching for a "Robin'' in Mayo. Rather, they were testing out a solid rotational player.
To judge Mayo's progression -- and his prospects this week and month in free agency -- perhaps we need to divert our hopes from the great. We need to look past the offensive explosion he authored as Dirk sat for the first 27 games of the season, accept the notion that Mayo last season established that he no longer being groomed to replace, or co-star as an equal to, the likes of Dirk.
Those aforementioned clubs -- Jazz, Bucks, Wolves, Blazers, Bobcats, Bulls, Clippers and we think the Mavs, too -- are now peering through the prism of a core rotational player … and possibly a long-term hope for something greater -- at the right cost.
We know what Dallas' bottom line here is: Mayo opting out of his $4.2 million deal was done because he thinks he can make more. But now we know the Mavs also needed that room.
When teams study his 2012-13 season, we think they will see that he improved, just not in the manner his early season explosion allowed us to dream. Did he improve to the point where no team would dare insult him with 4-mil-a-year offers?
There has been no shortage of praise for the work ethic Mayo has adhered to in Dallas, no denial of a vast willingness to learn, to be taught. Nor has there been a shying away by Mayo from what could be a substantial sacrifice as he's set aside the need for glamorous scoring numbers to meet his coach's, his team's, desires … actions that could lead to the surrendering millions in free agency (guys that score 18 a game tend to get higher offers than those hovering around 11).
DONUT 11: But what lingers ...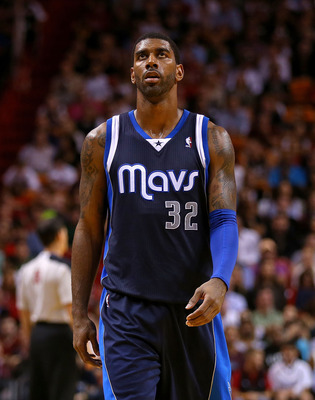 But what lingers is the stench of that late-season no-show. It will be part of the conversation as we move forward and chronicle it all here and with the Mavs on Twitter.
Mike Fisher
,
David Lord
and
Michael Dugat
will keep you up-to-the-minute informed on all things Mavs!
DONUT 12: The Final Word ...
Maybe it's necessary for
O.J. Mayo
to take a step back now in order to take two steps forward down the line.
Or, maybe it's just a player who created impossible expectations with an early season surge before regressing to the mean of his overall abilities and being escorted into a role accordingly.
The Jazz, Bucks, Wolves, Blazers, Bobcats, Bulls and Clippers will take first crack at making those judgments. We've got the talk about a Clippers' deal with Mayo that would result in a
Dallas sign-and-trade netting the Mavs Eric Bledsoe -- which in our opinion would be a brilliant stroke of Dallas Asset Management ... especially because the way we've figured it, Dallas can still get Dwight. Read the exclusive here.
Dallas will visit with Mayo one last time, if only to consider OJ as an S-n-T asset, all the while having Rick's "He didn't show up'' quote echoing in their heads.