As painful as the
Dallas Mavericks
' 2012-13 season was, it actually feels necessary ... useful ... that the Mavs' worst season since 2000 lingers just a bit more.
Why?
It only reinforces the idea of change and hopefully increases the chances of that happening.
Considering the franchise is just two years removed from its best season in history and has subsequently declined precipitously, it's worth examining where some of the biggest drop-offs between these squads are coming from.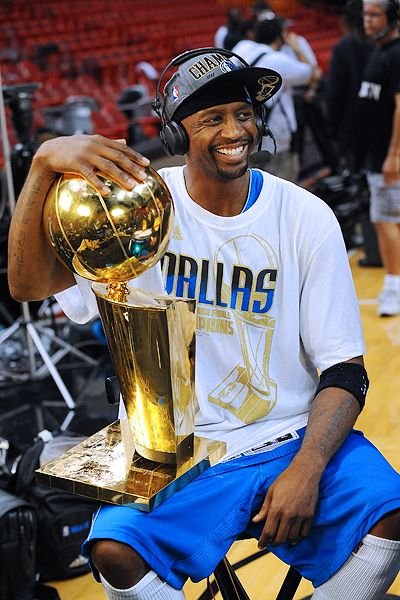 Obviously more goes into building a roster than strictly looking at numbers and filling a perceived need. If I get a crack in the windshield of my truck, replacing it with one from a Ferrari would technically be an upgrade in quality. The problem is it wouldn't fit and, in danger of stating the obvious, I couldn't afford it. The point of this is to take a look at some of the strengths from the 2011 championship team that have since become weaknesses.
There is more than one way to win in the NBA, but 2011 is the measuring stick for this franchise. In accord with noting that, we dig up which free agents have the "numbers" to fill those holes on a strictly statistical basis. Overall, this will help get a better general understanding about just one part of the process the Mavericks will probably explore in order to ultimately make the team better … which is hopefully the goal after their worst season in 13 years.
Offensive Rating: 2011: 107.6 (8th); Mavs Leaders: Dirk Nowitzki (111.1), Jason Terry (109.8) 2013: 103.6 (11th); Leaders: Brandan Wright (107.9), Vince Carter (107.0)
Top Free Agents: Kevin Martin (SG, UFA, 112.7); Chris Paul (PG, UFA, 112.1); JR Smith (SG, UFA, 108.3); Andre Iguodala (SF, ETO, 107.9); Metta World Peace (SF, ETO, 107.1)
Explanation: Team offensive rating is measurement of points scored by a squad per 100 possessions, while an individual player's offensive rating is what the team averages per 100 possessions while that player is on the court. For example, the Mavericks averaged 103.6 points/100 possessions in 2013, but 107.9 points/100 possessions during Brandan Wright's time on the floor.
This is a good way to know if a player helps take an offense to another level while being involved, although sometimes this can be skewed since it can make every player a product of their circumstance. Kevin Martin is certainly a skilled offensive player, but it doesn't hurt his offensive rating to be surrounded by Kevin Durant, Russell Westbrook and Serge Ibaka for much of his time on the floor. Martin isn't exactly the focus of the defense when he's running with that crew.
Defensive Rating:

2011: 102.3 (7th); Leaders: Nowitzki (100.2), Tyson Chandler (101.0)

2013: 104.0 (20th) Leaders: Carter (102.3), Jae Crowder (102.4)


Free Agents: Tony Allen (SG, UFA, 94.3); David West (PF, UFA, 96.4); Mario Chalmers (PG, Team Option, 98.3); Trevor Ariza (SG, Player Option, 98.7); Matt Barnes (SG, UFA, 99.0)
Explanation: In this case, the lower the number the better. The same way offensive efficiency measures scoring production per 100 possessions, defensive efficiency is the reciprocal. Better overall defensive teams tend to put more players near the top of these rankings, but it's no coincidence that Tony Allen led the league with his rating.
Allen would be a nice fit in Dallas (and also anywhere), but it seems like he's found a comfortable home in Memphis and may demand too much money. As much as Mavs fans, including myself, aren't exactly smitten with the idea of Matt Barnes wearing Dallas blue, the front office doesn't think that way. They see his numbers and production, so we shouldn't be surprised if the Mavericks make a play for him, even if it's just a way to impress his Clippers buddy Chris Paul.
Assist Percentage:

2011: 63.7% (1st); Leaders: Jason Kidd (35.7%), JJ Barea (31.4%) 2013: 59.9% (16th); Leaders: Darren Collison (26.4%), OJ Mayo (19.1%)


Free Agents: Chris Paul (PG, UFA, 44.3%); Jose Calderon (PG, UFA, 39.6%); Nate Robinson (PG, UFA, 31.2%); Jarrett Jack (PG, UFA, 30.0%); Brandon Jennings (PG, RFA, 29.6%)
Explanation: Reviewed extensively this week on DallasBasketball.com, assist percentage is essentially how a team chooses to create their offense. The higher the AST %, the more ball movement there is on offense and the lower the number, the more likely it is a team focuses on individual scoring prowess through an isolation offense.
Teams can succeed on both ends of the spectrum, as the Mavs went to the Finals in 2006 with a low number and won a championship with a high number.
Judging by how hard the Mavs plan to chase Chris Paul this offseason, it's safe to say they are leaning toward more passing in their offense as they move forward. The "Flow" offense that was a staple of the 2011 team and its captain, Jason Kidd, are the two most notable reasons the Mavs led the league in this stat that year. Kidd's fingerprints were absolutely all over that team.
Note: Assist percentage will always be lower as you move further from the point guard position, but Dirk Nowitzki's career number is 13.2%.
Rebounding Percentage:

2011: 50.4% (11th); Leaders: Chandler (19.3%), Brendan Haywood (16.7%)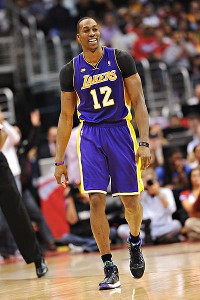 2013: 47.9% (30th); Leaders: Chris Kaman (15.5%), Elton Brand (15.5%)

Free Agents: JJ Hickson (C, UFA, 20.5%); Dwight Howard (C, UFA, 19.3%); Emeka Okafor (C, ETO, 18.3%); Al-Farouq Aminu (SF, UFA, 16.6%); Al Jefferson (C, UFA, 16.5%)
Explanation: One of the main reasons the Mavericks were so successful when they won their only championship was because they had a center on the floor capable of contending with big men around the league at all times. The patchwork center combination of Kaman and Brand was not good and the Mavs paid dearly for being weak in this area, beating only the Charlotte Bobcats and the Boston Celtics in this category. The Mavs' top priority is Chris Paul, but the case for anyone wanting Dwight Howard over Paul starts here.
Clutch Scoring (Field goal percentage in last 5 minutes of a game with 5 or less point differential):

2011: 48.5% (1st)

2013: 42.6% (9th)
Explanation: It's not that the Mavs were terrible during "winning time" situations throughout the 2013 campaign, it's just that they were so good in 2011 that their performance this year looked completely Bush League in comparison.
A huge storyline of the Kidd-Dirk era Mavs was how incredible they were at the end of close games. It's easy to argue that some of that may have been luck, but a strong case with these numbers says otherwise. Again, Kidd was vital for the Mavericks in these situations.
Dallas brass considers Chris Paul the best point guard in the NBA, so it's no surprise or secret that he would make the Mavericks a better team. Honestly, his skillset would make any team in the league better. However, it is interesting to note how good he is in similar ways to those the Mavericks succeeded with in 2011. Paul thrives in clutch scoring, assist percentage and offensive rating, all of which were strong suits for that championship team.
It's fair to believe that the Mavs can win that way again, as long as Paul is connecting the dots. The Mavnalysis there is the easy part. Now, can they get him? That's another question entirely.