Marc Stein was first to report of the serious nature of talks between the
Dallas Mavericks
and the Clippers regarding an O.J. Mayo-for-Eric Bledsoe swap. We can advance the ball by confirming Dallas' interest in the high-flying point guard Bledsoe and by noting that the Mayo camp is confirming to DB.com the Clippers' interest in him.
And more, we can advance the ball by explaining how to do this deal in a way most beneficial to Dallas.
ISSUE 1: The Dwight-related timing.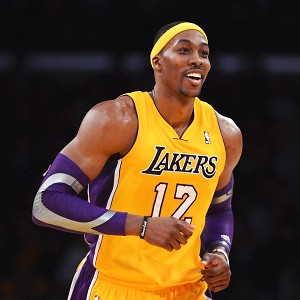 Dallas' meeting with Howard is scheduled for Tuesday, the fourth of five sessions he will conduct. (With his present employer, the Lakers, getting the final crack.) Conventional wisdom says Mayo's rights will be renounced if Howard signs outright with Dallas. ... so the Mavs wouldn't hold his rights and therefore couldn't sign-and-trade him.
The Mavs have a number of ways to shave the cap room needed for Dwight. There is reason to have believed that when we use the word "contingencies'' as we have so often in the last week -- on the advice of Mavs sources as you might have guessed -- this sort of deal qualifies as just that: A contingency for if they don't successfully court Dwight.
But there is a way to pull off the Bledsoe trade and still have room for Dwight. ... read on ...
ISSUE 2: LAC's position of power.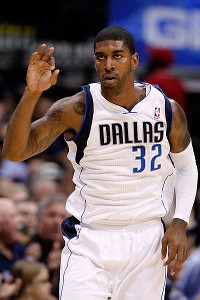 Are the Clippers thinking Bledsoe is expendable because they've locked into retaining Chris Paul? We don't think it's that easy. The dynamic Bledsoe doesn't have to go anywhere. He's just 23; he'll improve from last year's numbers (8.5 points and 3.1 assists in 20.4 minutes per game) via maturity alone. At $$2.6 million and $3.7 million (the team's Qualifying Offer in 2014) he's a relative bargain.
There is no urgency for the Clippers to do anything but take bids (including one from the Bucks that would land them JJ Redick) and look to unload other unwanted pieces.
Meanwhile, as much as they want Mayo (new coach Doc Rivers reportedly pinpointed OJ to start free agency), the competition for him may not be as hot as the jostling for position for Bledsoe.
ISSUE 3: What pieces fit.
We're seeing a lot of names thrown speculatively into the pile to make a Bledsoe-for-OJ fit. But how about a smarter move: A Bledsoe-for-OJ deal that also allows Dwight ... brings more talent to Dallas ... and allows Brendan Wright to stay in Dallas, too?
*Dallas sends Marion to Cleveland or elsewhere to free cap room
*With its cap room, Dallas signs Howard, retains Early Bird rights on Wright.
*Left-over cap room is about $6 million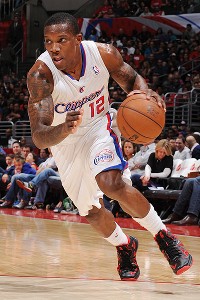 *Mayo is given a $6M-ish starting salary and is S-n-T'ed to the Clippers.
*Bledsoe comes to Dallas along with Barnes (via S&T and getting up to 20% raise from last season) and Billups (via S&T at $3.1M or less)
Keep in mind, this is Mavs Christmas in so many ways. Under this scenario, they get Dwight and a young starting point guard to play alongside Dirk, and also get useful pieces in Billups and Barnes while retaining Wright.
The roster would be closer to full. And very close to very good.