DONUT 1: The latest on Oden ...
The
Dallas Mavericks
are trying to lure Greg Oden to town. They only have vet's-minimum money to do it. And
an NBA.com column illustrates that there are other suitors ... lots of other suitors
... hoping to be the home of the once-promising/oft-injured center.
That article includes three relevant-to-the-Mavs items, in our opinion: The agent, the "rebuilding'' idea, and Casey Smith.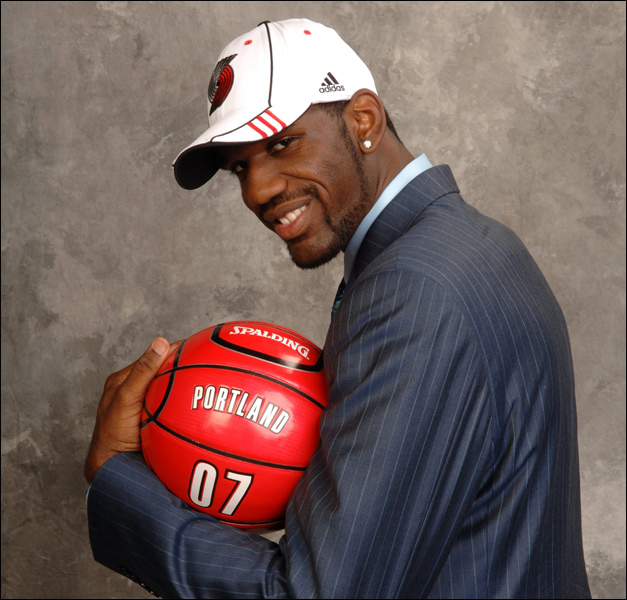 DONUT 2: Bill Duffy is on Oden's team of agents ....
Some don't think this matters. We do, and in our estimation it is a biggie. Duffy was (and is) Steve Nash's agent, and before his decision to leave Dallas, there was already some animosity between Cuban and Duffy that had developed over the years.
The negotiation with Nash went badly. But even worse, some in Dallas were left with the conviction that Duffy had pulled strings, negotiated illegally before free agency opened, and done whatever he could to try to tilt the playing field and get Nash to leave Dallas. There's no way to know if any of Cuban's perceptions of how that went down are accurate, but we do recall Duffy's smirks the evening of July 1 (about two weeks before a contract could be signed that year), as he smugly stated that there was no way Nash would be playing in Dallas.
We haven't discussed this issue with Mark lately (but plan to). For now, while neither Cuban nor Duffy would probably avoid a deal with the other to their own benefit, we'd wager the reality is that the Mavs might find it undesirable to chase a client of Duffy's who isn't a bargain and a player he can't find elsewhere, and if Duffy has a client who is in demand or a bargain, he's more likely than not to steer him away from Dallas if there's a choice.
Call that an "educated guess,'' and if Mark or anyone else can steer us in a more educated direction, we're all ears.
Anyway, put those two mindsets together, and it explains why the Mavs haven't signed a single client of Duffy's since Nash left.
DONUT 3: The concept that Oden might want to play for a rebuilding team ...
The article and quotes opened the door to the idea that the teams at the top of the NBA right now (Miami and SA) might be less preferable to Oden. So what does this mean, and how does it pertain to the Mavs? The interpretation here is that it's actually a negative.
First, a willingness to playing on a rebuilding team doesn't make the Mavs the winner at all. Yes, the Mavs are working to head back in the right direction again. But if Oden goes to a "rebuilding" team, that puts the Mavs in the mix with several young-but-talented teams like NO (Davis at PF, Holiday at PG, needing a center), ATL (rebuilding, but a talented young PG in Teague and an all-star PF in Horford), and the Kings (new owner with a new vision, the opportunity to play backup minutes with Cousins bearing the brunt of the workload).
Second, in saying that there are advantages in playing on a top team and there are advantages in playing on a rebuilding team, what is the message being conveyed?
Our belief: It's clearly an agent attempt to convey a message that "Anyone can get him, so everyone should bid as much as they can to get him." Duffy is doing his best to increase demand, which is the best way to increase the size of offers. Which means that the size of the contract offered will be a major qualifier, and with the Mavs only able to offer him the minimum, their chances are remote if others are persuaded to throw lots of money at Oden.
DONUT 5: A "P.S.'' on the salary ...
It's also relevant to us that the Mavs have charted a course that only allows them to offer the minimum for Oden.
To us that is an indicator of their interest and their valuation. Between his injury history and his agent, the Mavs didn't see a reason to save cap space to try to land him. (But if he wants to come here for the minimum, they want him.)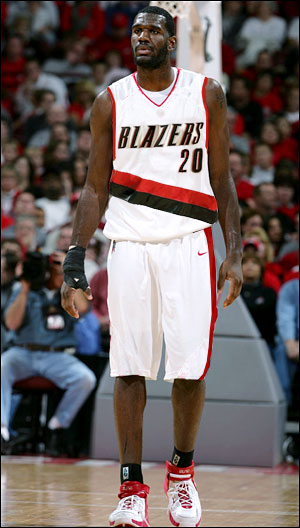 DONUT 6: The importance of the medical and rehab care...
With Casey Smith on staff in Dallas, this becomes the one area where the Mavs may have an advantage. The best rehab might offer something for Oden that increases his future potential, and that can be more valuable than a few dollars in the short term if he truly wants to play basketball.
But can it be enough to overcome the assumed Duffy-Cuban mutual dislike and the Mavs inability to offer as much as others can? If Casey Smith was enough, it would seem that Oden would have already signed here; instead, his agent is trying to encourage more bidding, with the Mavs unable to bid more.
DONUT 7: The bottom line on Oden ...
Unfortunately, landing Oden looks like the longest of longshots to us. We're hoping the Mavs land him, but our strong expectation is he goes elsewhere. It looks like money is the trump card, and the Mavs can't win that game.
So if Oden surprises everyone and decides that Dallas is the place, the bulk of the credit will probably belong to Casey Smith.
DONUT 8: The largest TV in Texas! ...
Our North Dallas hangout for sports and live music? It's
Red Rock Bar & Grill
! They help make DB.com what it is ... thanks, guys!
DONUT 9: ...
You either have your superstar core, or you scramble. It's been thought (in New York, at least) that they Knicks have their superstar core.
Yet, they scramble.
Melo in charge of a troupe that
includes newcomers and Metta World Peace and K-Mart, plus signed-after-injured JR Smith and now maybe Delonte?
That's scrambling.
DONUT 10: Follow the Mavs on Twitter …
Follow the Mavs on Twitter:
Mike Fisher
,
David Lord
and
Michael Dugat
keep you up-to-the-minute informed on all things Mavs!
DONUT 11:
Now, are ...
We've got
"biogenesis'' and PEDs and "secret lists'' and a discussion here
about how little the NBA might wish to reveal about the possibility that any basketball players are on any lists.
None of it much phases has to phase you; we might all agree that it's their shortened-lives to do with what they wish. But a smart point made in the thread: Once one athlete does it, the second athlete is motivated to do it in order to re-level the playing field. And suddenly, Athlete B finds himself breaking the rules of the sport and of the law and maybe even of morality by simply having to Keep Up With The Joneses in order to keep his job.
DONUT 12: The Final Word ...
RIP, Kidd Kraddick. A gifted and generous friend to so many.