DONUT 1: No. 41 is 007? ...
A good way for a Mavs fan to start his week: Dirk Nowitzki shows up in a Kevin Durant TV commercial as a superagent. ...
DONUT 2: The techno future ...
Zach Lowe reports that the NBA has reached a deal for
all 30 teams to have data-tracking SportVU cameras in the arenas. A fascinating report about a fascinating advancement.
... And yet another suggestion of how the Mavs -- for so long in this sort of department ahead of the pack -- must pedal so fast in order to stay ahead.
DONUT 3: Another Odom alibi...
So Lamar Odom's problems in Dallas
are related to an alleged drug problem?
I'm about as surprised as I am sympathetic.
DONUT 4: Follow the Mavs on Twitter ...
Follow the Mavs on Twitter:
Mike Fisher
,
Chuck Perry
,
David Lord
and
Michael Dugat
keep you up-to-the-minute informed on all things Mavs!
DONUT 5: The Lakers aren't the Lakers anymore ...
More proof that the Lakers are no longer "regal'' or "special'' or, especially, "infallible'':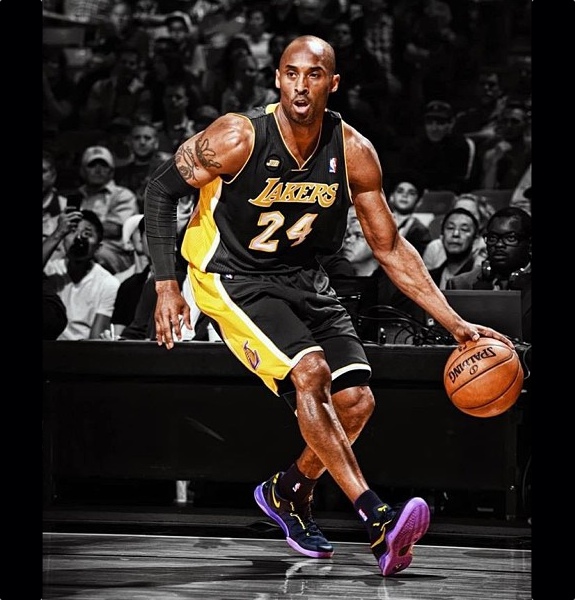 Black jerseys.
This is a decade behind a sports-wide trend. This is a bow to the "unsavory'' money-making power of added merchandise in the stores. And most of all, it's a symbol of the one thing the Lakers loathe being:
It's mundane.
DONUT 6: Party time! ...
A tip of the cap of appreciation to
Frisco Party Station
, your neighborhood headquarters for all your party needs ... everything! All the neighborhood schools represented -- college and even high school! -- and the party is on!
DONUT 7: Key dates ...
Circle 'em:
*September 30th is Media Day ... Basketball Christmas for DallasBasketball.com's 75-Member Staff!
*Oct. 1 is the official opening of training camp -- or "Training Days'' as we've called it around here ever since Denzel inspired us to do so.
*All-Star Weekend is Feb. 14-16. (Sorry, Valentine sweethearts!)
*The NBA Finals -- if you are so inclined -- are scheduled to start June 5.
DONUT 8: Dallas is 11th?! ...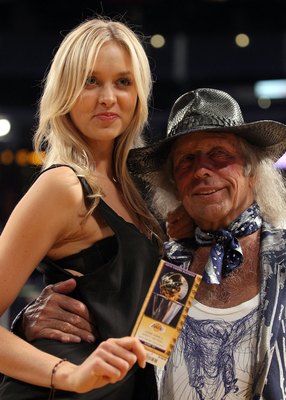 I must be a monster homer because I read the thoughtful
Chris Mannix in SI predicting an 11th-place finish in the West for Dallas
and I just struggle to see how all those second-rung teams push the Mavs down to the third rung.
Minny and Denver being better than the Mavs, thus earning the 7th and 8th slots? Possible. New Orleans and Portland being better than Dallas, too? That's not where I'd put my money and if you read the DB.com Boards thread, you find -- naturally -- Mavs fans wanting to put their money right there with me.
DONUT 9: Ladies Love Jimmy ...
Who wants to dress like our pal NBA superfan Jimmy Goldstein?
Maybe women do, as he's starting his own ladies fashion line.
DONUT 10: Thanks to Red Rock! ...
Our North Dallas hangout for sports and live music? It's
Red Rock Bar & Grill
! They help make DB.com what it is ... thanks, guys!
DONUT 11: Lebron in the Dunk Contest!!! ...
Well, not really. LeBron will no more be in the dunk contest than Dirk will be a superagent. So, this is as close as we get:
DONUT 12: The Final Word ...
Last week we noted that we can tell we're getting old as basketball fans when
an NBA head coach has a rap song on his resume.
This week, another reminder: Nuggets coach Brian Shaw used to ... er, "date'' Madonna.