DONUT 1: Two of the worst?! ...
The
Dallas Mavericks
have made two of the four worst signings in the NBA offseason, according to SheridanHoops.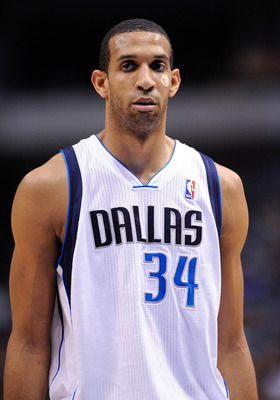 It will not surprise you to learn that I disagree.
DONUT 2: B-Wright's a bad signing?! ...
The website says this about Brandan Wright, labeling him the fourth-worst signing:
Brandan Wright, Dallas (2 years, $10 million): Rick Carlisle and his staff deserve credit for resurrecting Wright's career and turning him into a serviceable big. But he didn't generate much outside interest while waiting for the Mavs to exhaust their cap room and undoubtedly could have been brought back at a lower salary. We know centers get paid, but Wright is not a full-fledged center, nor is he a full-time player.
DONUT 3: Calderon's bad, too?! ...
And it says this about Jose Calderon, the third-worst signing:
3. Jose Calderon, Dallas (4 years, $29 million): We have no doubt that Calderon will be an improvement over last season's point guard mess, which saw journeyman Mike James outplay Darren Collison and Roddy Beaubois for the starting job. And we have no doubt that Calderon's pass-first mentality and ability to run the pick-and-roll will be lauded by Monta Ellis and Dirk Nowitzki. But Calderon is an old 31 (remember, he plays internationally) and couldn't guard a rose bush. By the time this contract ends, he will be 35 and a virtual on-ramp for opposing offenses.
DONUT 4: A B-Wright reality check ...
In the case of Wright: He DID receive feelers from other clubs. But because Dallas owned his Bird Rights, it was a foregone conclusion in league circles that he would return to the Mavs.
In other words, Wright not being inundated with other made-public offers is not in any way indicative of him being unworthy of a $5-mil-a-year deal, which given the going rate for bigs in the league is not out of line.
Indeed, the NBA's average salary is probably going to be about $5.2 million this year. So Wright -- at the very least an "average'' NBA player -- is actually paid less than the average.
DONUT 5: A Calderon reality check ...
To repeat: If you watched Dallas' PGs attempt to run this offense a year ago, you understand why the Mavs prioritizes this position this year -- and even with the prioritization, they are paying Calderon $6,791,570 this season ... a bit more than half the $11,046,591 he was paid last year.
Do I want to pay a 35-year-old Calderon $7 mil four seasons from now? First, I'm not certain I will be doing any such thing; is that the way these deals usually work, that you sign a guy to four-year deal and they you are married to each other for four years? Second, I'm not convinced that by the time we get to 2017 we will necessarily believe that $7 mil for an effective player is bloated.
But most of all there is this: You own a Ferrari named Dirk. It costs $21 million and is well worth that price ... but for it to run properly, you need a key.
And the key costs half as much as it did last year, but still ... the key costs $6,791,570.
Do you buy the $6,791,570 key? Or do you try to start the "Ferrari Named Dirk'' by fiddling around with your keychain to find the Mike James key?
DONUT 6: Wages of War! ...
The WagesOfWins article that gives Dallas credit for a successful offseason is now the subject of a waging of war among DB.com staffers David Lord and Michael Dugat.
Catch up on the smart Mavs debate here.
DONUT 7: Follow the Mavs on Twitter ...
Follow the Mavs on Twitter:
Mike Fisher
,
Chuck Perry
,
David Lord
and
Michael Dugat
keep you up-to-the-minute informed on all things Mavs!
DONUT 8: When Derek Harper calls ....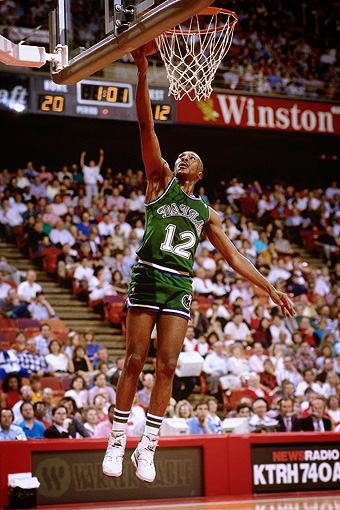 We answer.
Harp has invited DB.com to be involved in his Saturday night charity event benefiting
Cityhouse.org
-- The City House Silver Anniversary Gala.
Albertsons is the presenting sponsor, the Mavs are a partner as well, Emerald City is the band, auction items are incredible and Harp tells me there are still a few tickets available ($150 per) to hang out and talk sports for a good cause with me, Mark Elfenbein, Billy Joe Dupree, RJ Choppy, Ben & Skin, Everson Walls, Mike Doocy, Thomas Everett, Donnie Nelson, Eduardo Najera and of course, Derek Harper himself.
The fun begins at 6 p.m. with cocktail hour and the program begins at 7 p.m. It's at Embassy Suites & Conference Center in Frisco (next to Stonebriar Mall).
The cause? The Gala benefits City House, a Plano-based nonprofit that shelters and helps at-risk youth due to abuse, neglect or homelessness. City House runs an emergency shelter for kids ages newborn to 17 years old, as well as a Transitional Living Program for homeless young adults age 17 to 21. The organization is currently expanding into Frisco as well, in able to help more kids. City House was founded in 1988 by two Plano school teachers who noticed several students were living out of their lockers.
Please join Derek Harper and the rest of us on Saturday night!
DONUT 9: Who Is Your Most Intriguing New Mav? ...
DB.com editors posed the question to some of the smartest NBA fans on the planet - Mavs Premium Subscribers. The question: "Who Is Your Most Intriguing New Mav - And Why?''
The
The 12 smart answers touching on the many new Mavs are here.
DONUT 10: Thanks, Studio Movie Grill! ...
A great partner with us in charitable work and a great place to get a movie and a meal ... thanks for the DB.com relationship,
Studio Movie Grill!
My family is going this weekend!
DONUT 11: Party time! ...
A tip of the cap of appreciation to
Frisco Party Station
, your neighborhood headquarters for all your party needs ... everything! All the neighborhood schools represented -- college and even high school! -- and now that school is back in session, the party is on!
DONUT 12: The Final Word ...
NBA.com notes that the Mavericks have since (the title) gone 77-72 and haven't won another playoff game and says nevertheless, Rick Carlisle has "seemed only to enhance his image as an elite tactician and motivator.''
"I just made a conscious decision that I'm not going to be a coach that's limited to a certain system," Carlisle said. "I'm hanging my hat on my ability to adapt each year to potentially a roster that's quite different, and with the new CBA we're going to have more of that in this league. I've done a lot of it in my career leading up to now anyway, so it's always challenging in those situations, but it's also exciting."
I'm a Carlisle guy, as you know. But sympathy for his situation is misplaced. He signed on for this. He's part of the management team. Oh, and he is paid very handsomely to endure the "77-72'' part of his job.
It wasn't long ago that he said to me, "That's why they pay coaches the big bucks.''
I am planning on a Thursday visit with Coach Carlisle, by the way. Check back here on DB.com for the goods!