DONUT 1: DB.com on TV! ...
The
Dallas Mavericks
pregame coverage begins at 6:30 tonight on Fox Sports Southwest and I'm so proud to once again be a part of the TV team led by Dana Larson and Bob Ortegel in studio along with Mark Followill, Derek Harper and "Skin'' Wade on the telecast.
I'll be a part of the Mavs road-game telecasts, will contribute elsewhere as well, and will pitch in on "Mavs Insider'' on Fox Sports Southwest every weekend. See you tonight at 6:30 for Mavs at Minnesota!
DONUT 2: Batman and Robin ...
There is a way to be "content'' and "hungry.'' That balance represents Dirk Nowitzki's start this season alongside "MontaBall.''
Through the first five games of the season, Ellis is Dallas' leading scorer at 24 points per game. Meanwhile, Nowitzki is at 19.4 points per game, with the perimeter effort clicking as he's hit 10 of his 19 3-point attempts.
Does this represent a changing of the guard? A flipping of the script in regard to who is Batman and who is Robin?
Dirk won't care if that is indeed the case. And if it helps Dallas back into the playoffs, he'll welcome it. For the time being, it's removed a load from his shoulders; if Dallas can win against the Lakers, as they did earlier this week, with Dirk not needing to score at all in a 35-point first quarter, that's a semi-night-off for The Uberman. And that's a good thing.
But eventually? Dallas has been led in scoring by Nowitzki for 13 straight seasons. The last Mav to take the team scoring crowd is now-staffer Michael Finley. That was in 1999-'00 - Dirk's second season in the league.
If Dirk doesn't need to be the heavy-lifter 82 nights a year, that's a benefit. Knowing that he's still capable of doing so on the inevitable nights when it must be so? That's a comfort.
DONUT 3: Ellis in the Ecosystem ...
The advanced stats on
Monta Ellis so far this year? Search in the DB.com Archives. Good stuff.
The advanced stats on Monta historically? Not so flattering. But here's a chunk of non-linear thinking on the subject from Grantland, which argues,
"Ellis is threatening everything about advanced NBA stats ...
The inconvenient truth for analysts is that he's the exact same human being just splashed into an extremely different, and much more efficient, ecosystem.''
DONUT 4: Almost a Mav ...
Steve Patterson is the new athletic director at Texas. But Mavs fans might know him best as the almost-GM here a few regimes ago.
When Ross Perot Jr. bought the Mavs from Don Carter in 1996, the franchise searched for a new general manager. Patterson was on the very short list before Perot adviser Frank Zaccanelli wined-and-dined Nellie into taking over the club.
Patterson veered into the football business, his most recent gig being the boss at Arizona State.
So is he a football guy? Mostly, Patterson is a "money guy.'' And very nearly a Mavs basketball guy.
DONUT 5: What's the over/under? ...
I said during training camp that the Mavericks had better make certain the offense was fully developed to begin the season because given this team's personnel, the defense would be an 82-game project.
The numbers are in for the 3-2 Mavs.
Dallas is third in the league in points scored, averaging 110 points per game. Dallas is 26th in the league in points allowed, averaging 106.4 points per game.
I sense an 82-game trend ...
DONUT 6: All-Access to Beating LA ...
We take you inside the game - and inside the locker room with the help of Video Visits with Carlisle, Crowder, Blair, Monta and Dirk, all of them pivotal in the Mavs' 123-104 home win over the Lakers on Tuesday. It was an offensive smorgasbord and
our All-Access report is a coverage smorgasbord. Come inside for a free look!
DONUT 7: Playing down? No ...
As we march through the season, you will notice that "recent streaks'' against certain opponents aren't nearly as positive as shiny as they used to be. The Mavs' decade-long domination of lesser foes was part of the backbone of their excellence.
And now? Well, check out the series history of Mavs-Minny. Once upon a time, Dallas won 18 of 19 in the series. As we await tonight, the T'Wolves have won four of the last seven.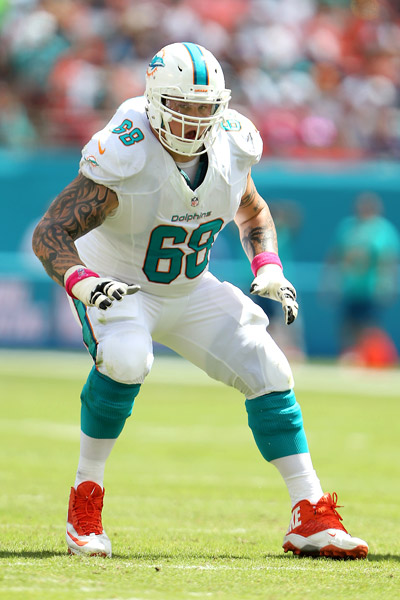 And no, this isn't the Mavs "playing down to the competition.'' In the last couple of years, this is the level at which the Mavs ARE. Lose tonight, and Dallas has a 4-4 record in its last eight against Minny.
That's not "playing down the competition.'' That's finding your level and, unfortunately, staying there.
DONUT 8: 'Bullying' by any other name ...
"It can't be 'bullying' if it involves adults.''
"Why doesn't he just stand up for himself?''
"Who gets upset over a little teasing?''
"This is another step in the Pussification of America!''
"The only way to handle a bully is to punch him in the mouth with your fist wrapped around a roll of quarters.''
OK, Steven Seagal, return to your corner. I wish I lived in your simple and idyllic world where humans didn't harbor insecurities, frailties, warts, shame and formative-years experiences that still haunt them as adults. I also wish that everyone who ever felt pushed around - from the stutterer to the abused spouse -- would "just stand up for himself.''
A bully (or a "tormentor'' or an "abuser''; you pick the word) shades his own weakness and searches out yours. Then he pokes at your vulnerability in order to alleviate his own issues. This isn't about the "Pussification of America'' or about "growing a pair'' or about "be a man.''
I promise you, YOU have a weakness. It has nothing to do with your physical size or strength. YOUR weakness can be exploited and you can be caused great pain.
I'm shocked that anyone who has kids fails to see this. In fact, I would suggest that if you are unwilling to think this issue through before balling up your fists full of rolls of quarters, you either a) Don't have children or b) Should seek counseling before you do.
DONUT 9: Elbowing OKC ...
Our coverage of the Mavs' loss at OKC includes video and analysis of a
central event, Vince Carter's elbow exchange. Review the video and know that on Friday morning, the NBA announced a one-game suspension for Vince. No he's a scratch for tonight.

Oh, and there will be Mavs conversation about it and everything else Mavs on the best discussion forum in the NBA, The
DB.com Boards!
DONUT 10: Welcome, Social Club! ...
We welcome to the DB.com family
Oak Cliff Social Club,
voted Dallas' best "dive bar'' and located in the heart of the Bishop Arts District.
This "place for local people to come without paying tourist prices" is anchored by a 40-foot, oak-backed, Brazilian black granite bar, and a "garage" area featuring couches, TVs, and twin pool tables. Local beers and home-style pizza will do the trick before or after the Mavs game.
Thanks to
Oak Cliff Social Club
for supporting the Mavs, DB.com and so many positives things happening in the Bishop Arts District!
DONUT 11: Dirk's assessment ...
Dirk Nowitzki's frank assessment of the relative performance arcs of the Thunder and the Mavs in the last few years?
"They're good," Dirk said. "We beat them in 2011 and they took the next step from there. They got better and better and we didn't."
Meanwhile, Mavs owner Mark Cuban is saying that the West isn't as "superpowered'' as some predicted, and that the competition is wide-open.
Dirk's remarks don't necessarily conflict with Cuban's; maybe "getting better'' is still coming. Nevertheless, it's worth monitoring: Is Mark's view of the "openness'' of the West mean "revelation'' or "rose-colored''?
DONUT 12: The Final Word ...
Last season, Dallas used 23 different starting lineups. When asked about it, Carlisle would always poke back that he'd done that before. (Yeah, Rick. The year of the Pistons-Pacers brawl, when seemingly half your team was put in NBA jail.) This year?
"Consistency,'' Carlisle says of his starting five.
Dirk, Marion, Dalembert, Monta and Calderon. That's been the starting five throughout the 3-2 start. Injuries can change that; subpar defensive work in the backcourt might, too. But one of Carlisle's mantras, "Be Ready'' -- which he's always turned into a positive -- now goes on the back burner as this Mavs team seems to have some clearly-defined roles.
That is, until Shane Larkin is fully ready (in the next two weeks), until Brandan Wright is back (there will be an update on that later today) and until Devin Harris returns (in late December).
Then there will be more options. Maybe more "Be Readies.'' But ideally, still a starting five that clicks well enough to remain intact.
DONUT 13: The Finest Dentists in North Texas! ...
Our neighborhood dentists, even though we don't even live in the McKinney neighborhood? It's McKinneyDentist.com, and it's been the case for Nate, Tony and me for my kids' entire lifetime.
At
McKinneyDentist.com
, Dr. Berlin, Dr. Markham, Dr. Lynch and Dr. Wood have been providing the finest in everything from technology to chair-side manner for years, to my family and to so many of you. Their great work has part of us bringing our Mavs coverage to you since 1995 ... And we're proud to be associated with The Finest Dentists in North Texas ... McKinneyDentist.com!