Monta Ellis has been the talk of the town since joining the
Dallas Mavericks
this season and for good reason. Before Wednesday night's game against the visiting Rockets, owner Mark Cuban implied that it was "too early to tell" on whether Dwight Howard or Monta Ellis was the better acquisition.
As usual, Cuban's quote provides great banter for fans and media to run with, but lost in the inevitable "debate" that it will start is the fact that losing out on the Howard sweepstakes allowed the Mavericks to sign more than just Ellis.
In fact, the first thing the Mavericks did after Howard signed with Houston was to sign point guard Jose Calderon to facilitate the Mavericks' offense and shore up the point guard position, which was probably the team's biggest weakness last season.
DallasBasketball.com caught up with Calderon for a one-on-one and Jose had one sentiment that he applied to just about every topic: things will only get better.
On the Mavericks' turnover struggles through the first 11 games (at 16.9 per game they ranked 22nd in the NBA coming into Wednesday):
"We know it's one of the problems, but at the end of the day we have to be positive. We're doing okay, but we can be doing better. We have nine new guys playing in a new system as well.''
The Mavs continued to turnover the ball Wednesday night and it almost cost them the game. They had 15 turnovers, but Calderon only contributed two of his own. Dallas had 16 turnovers in beating Utah on Friday and just 11 in the tight loss at Denver on Saturday.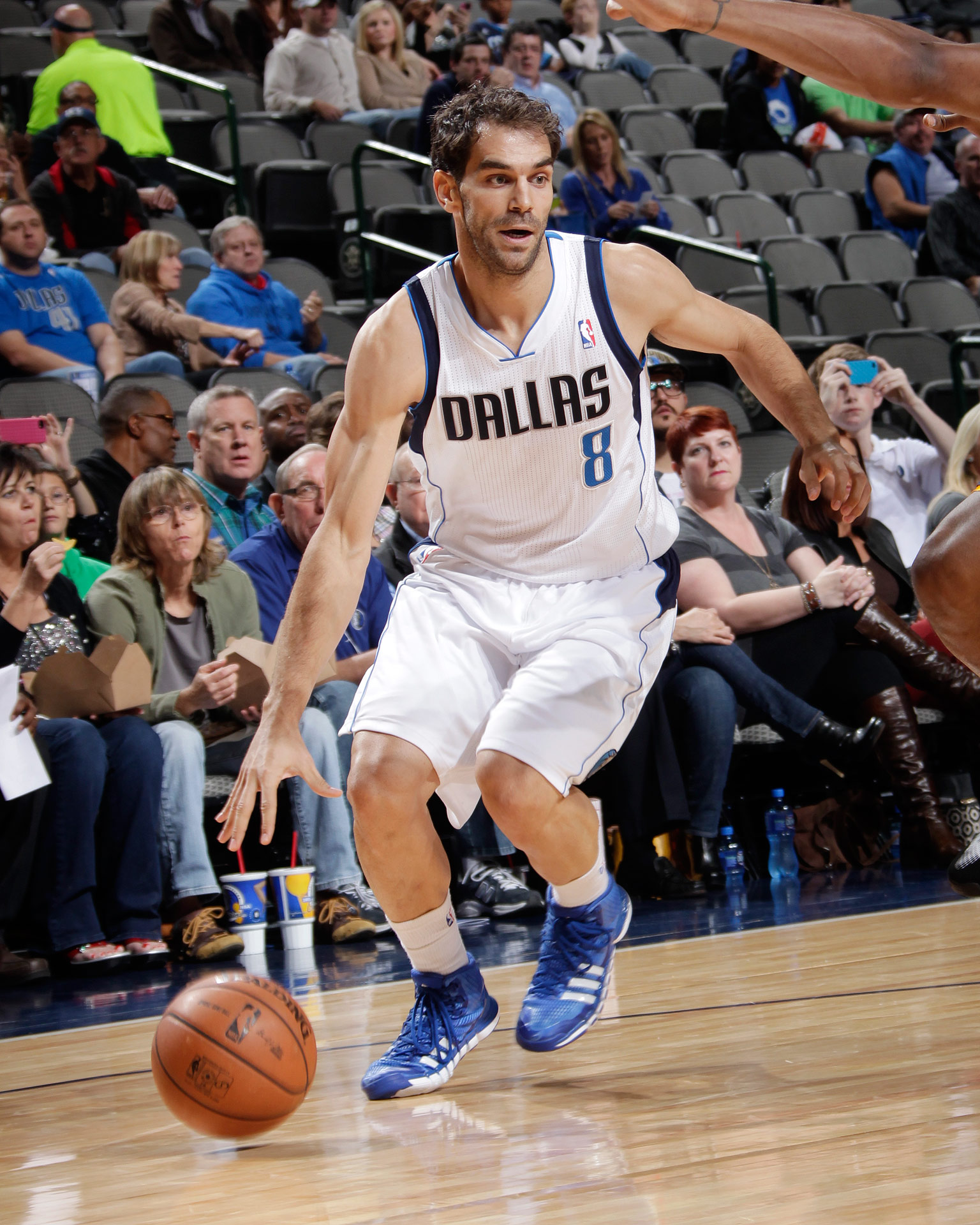 On getting Shane Larkin back as his backup and the potential of a healthy roster:
"Sometimes you have to think about what you have right now. You can't think about what you'll have in two days or in one week. I think when we have everybody healthy we'll be a better team. We'll be deeper.
"We want everybody to be healthy, but you can't think about when that's going to be. You just have to go day by day. It was great to have Shane back. Hopefully B-Wright and DH are the next ones."
On adjusting to playing with Ellis, a shooting guard who often handles the ball:
"Both of us have to get used to it, but I think we are getting a pretty good feel for each other. I feel pretty comfortable with him out there. He's doing a lot of good stuff for us so why wouldn't I give him the ball? It's been great so far and it's going to get better."
On getting to play off the ball when Monta serves as the primary ball handler:
"It's different. I get to spend time as a spot-up shooter in the offense. Before I've always had to control the ball all the time. I've played for different teams where it would be me creating for everyone else. Now I don't have to do that. Like I said, I'm having fun. There's still room for improvement in this team and I'm excited about it."
Calderon is shooting just under 40 percent from the field this season and 46 percent from behind the arc.
On playing with Dirk Nowitzki:
"He's great. He's a professional, 100 percent. 200 percent, whatever you want to say. He's the kind of guy you always want on your team just because of everything. I think he's one of the I don't know how many players who will change the defense every night. You know that they have to treat him differently because he's a different kind of player. He opens up a lot of stuff for us.
Calderon finished Wednesday's game with 13 points and three assists. In the fourth quarter when the Mavericks needed to play flawlessly, he was 2-of-2 (both three-pointers) and sunk two clutch free throws to seal
the zany 123-120 win over the Rockets.
Dirk and Monta combined for 72 points in that game, so naturally they are the top story. One guy providing "good stuff'' and the other guy going "200 percent.''
After the game, Jose talked with the media about everything from the win to his winning style:
The Mavs are now 9-5, undefeated at home (with the Nuggets at the AAC on Monday), and Jose -- presently at 10.6 points and 5.3 assists per game -- is confident in his club at least as an offensive juggernaut.
"We'll get better,'' Calderon told me. "I think we'll just get better with playing time, just playing together. We have to get better.''
If they clean up the turnovers ... I bet they will get better.