It's only been since July when rookie point guard Shane Larkin broke his ankle and underwent surgery. But for the first-round rookie point guard from Miami, it seemed like forever.
"I felt good," said Larkin, the 18th overall pick in the draft who played nine minutes Monday
in Dallas' 97-94 win over Philly
. "I don't feel like I'm back in my rhythm yet, but just to get out there was an amazing experience. I'm living my dream. I was out there smiling the whole night."
The Mavs' dream includes 5-foot-11, 176-pound Larkin contributing as a fast-paced backup point guard to Jose Calderon. He did that here and even shared the backcourt for a moment with fellow rookie Gal Mekel. Larkin contributed three points, three assists and three steals.
"He looked really fast out there, and obviously that's what we need, some quickness backing up Jose," Dirk Nowitzki said.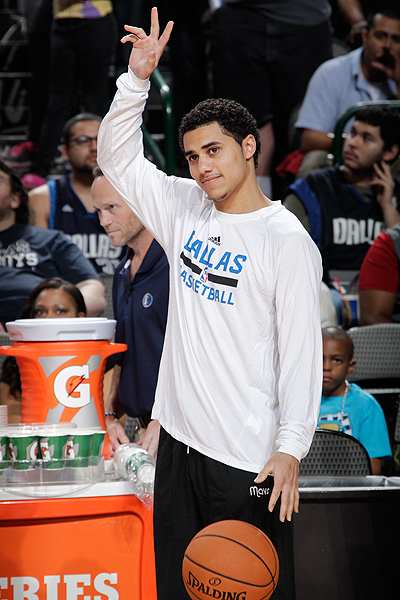 Larkin credited Dirk and others with a smooth debut.
"My teammates really helped me out,'' said Larkin. "Sometimes I didn't really know where I was going or what I was doing, and Vince talked to me and Dirk talked to me and tried to calm me down.''
Fans on DB.com Boards have their thoughts.
But the opinion that matters most comes from coach Rick Carlisle, who pinpointed Larkin in the draft.
"I thought he did very well considering it was his first live action in a real game,'' Carlisle said. "This is the beginning of a process, but I like what he did.''