Dallas Mavericks
guard Devin Harris has done more than just "integrated'' himself back into the rotation; he's exploded onto the scene following a toe surgery that cost him the first half of the year, and has done it so brilliantly that we can actually
debate whether he belongs in the starting lineup.
But he's clearly accepted his role off the bench with the same grace with which he accepts some of smart-and-goofy questioning from our 105.3 The Fan buddies Ben & Skin. ... A visit with Devin - maybe a key tonight at home against the visiting Pelicans, and certainly a Mavs key for a playoff stretch run:
B & S: How are you feeling as far as being back integrating with the team and all those sorts of things?
Devin: Feeling pretty good, still working my way into game shape and getting my legs underneath me. I got off to a good start and just trying to keep it going.
B & S: You're not feeling any ill effects from the injury?

Devin: No it's just more effects of the long layoff. But not really feeling anything with the foot. Just ill effects of trying to get my body back acclimated to playing basketball every day.
B & S: What happened with your foot? I heard it explained you had a toe that was too long and it was jacking your foot up. Is that right?

Devin: The toe being too long was probably the start of the problem. Was just an impact injury. That (the toe) sort of didn't help the situation but you know genetically I can't help my toes being too long.
B & S: Was it done for cosmetic purposes?

Devin: (Laughs) Uhhh, it was not. I'm probably glad that it happened. I've got shorter toes and they look better in sandals now.
B & S: What exactly did they do with the surgery?
Devin: They shortened the second toe. They shaved the bone in the middle and sort of connected it with a metal rod.
B & S: What was it like watching this team play the first 40 games or so. What were you thinking?

Devin: It was tough. Anytime you go to a new team, new coach, new players and having to watch half the season. Yeah that was tough. But I just tried to use that as a learning experience and tried to see where I could be effective. And just watch how the guys play, where guys like the ball and how I could integrate and be successful right away as opposed to just trying to fit my way in.
B & S: What did you see as the biggest strength and weakness?
Devin: I noticed we played a little slower. Obviously we've got some old guys but I thought especially with the seconnd team pick up the pace a little bit. Play a little more transition, free flowing offense and another active guard (himself) out there could make us better defensively.
B & S: Who is the toughest guy for you to cover in the NBA?
Devin: For me personally, I struggle with the little guards. Like the Aaron Brooks and Isaiah Thomases, like the little quick guards I struggle to keep them in front of me. Guys who are quicker than myself. The bigger guards I tend to do better against because I can use my strength and use my quickness against those guys. Those little guys give me trouble.
B & S: Thoughts on Dalembert's importance and how often are you guys in his ear and reminding him he's a huge key to this team's success?


Devin: It's constant. Every day we let him know how important he is. When he plays like he has recently) we're a totally different team. The more he can give us that, obviously we don't expect it every night, but it would be nice to get it more often from him and when we do obviously we play really well. ... Just be out there and be a presence on the floor. We're not asking for him to give us 20 points every night, but just go out there and be active, rebound and defend the rim for us and we'll kind of just go from there.
B & S: When's the last time you yelled at a teammate?
Devin: Hasn't been this year. Last year. I think me and Josh Smith got into a bit of a yelling match during the playoffs. I think it was more of a defensive assignment on who was supposed to do what. It might've been my fault, I don't remember.
B & S: What was the deal with you reaching out to Justin Bieber and whipping his ass into shape?
DH: That was just me trying to shed some light, trying to help him out. It's been a tough week for Biebs.
(That TMZ story is me) just wanting to see him do well and help him stay out of trouble.
B & S: Are you a "Belieber?"

Devin: I am not personally, but I have a lot of people in my life that are Beliebers. My god daughter is a huge Belieber. She actually sent me a text message right after the tweet went out and said "if you're gonna save Beiber just please let me know what I can do to help."
B & S: Are you the point man to save Beiber ala Dennis Rodman trying to save us from a nuclear holocaust? Are you the one who will keep Bieber from going over the edge?
Devin: I don't know I think it's just gonna take more people, not just me.
B & S: Did you ever yell at Avery Johnson?


Devin: We've had some screaming matches, yes.
B & S: Did you ever win?


Devin: It's kind of hard to win one with a coach when he controls your playing time.
B & S: Now doing 10 rapid fire questions ... What do you think about when you're alone in your car?
Devin: Nothing. I just drift off while I'm driving, you know. Clear my mind.
B & S: Who is the coolest celebrity that you've ever hung out with?

Devin: Seth Green. He's funny and just a real down-to-earth kind of guy.
B & S: If we came to your house for dinner, what would you prepare for us?


Devin: Probably grilled chicken and pasta.
B & S:Do you have skills in the kitchen?


Devin: I'm decent.
B & S: Do you have a full-time cook?


Devin: I do not. My wife is my full-time cook.
B & S: If you could know when and how you die, would you want to know and why?


Devin: I don't think I would want to know. I'd probably try do something and make it happen sooner. Whenever you try to change the whole timeline it seems to mess with time and you usually go a little quicker than you're supposed to.
B & S: If dogs could talk, what would they be thinking when they see humans pick up their poop?


Devin: 'These guys are crazy. I can poop anywhere and they'll just pick it up.'
B & S: What's your all-time most regrettable purchase?


Devin: This is probably gonna sound bad. When I signed my extension with the Mavs I bought a house and they traded me two months later.
B & S: How long did it take you to unload that thing?


Devin: I sold it last February. The market crashed right after I bought it.
B & S: Did you end up losing some dough on it?
Devin: Of course. Who didn't lose dough selling real estate?
B & S: What two celebrities would you choose to be your parents?
Devin: Angelina Jolie and Brad Pitt. They seem like they have a great thing going. They're in Australia one week, they're in Asia…they're all over the place.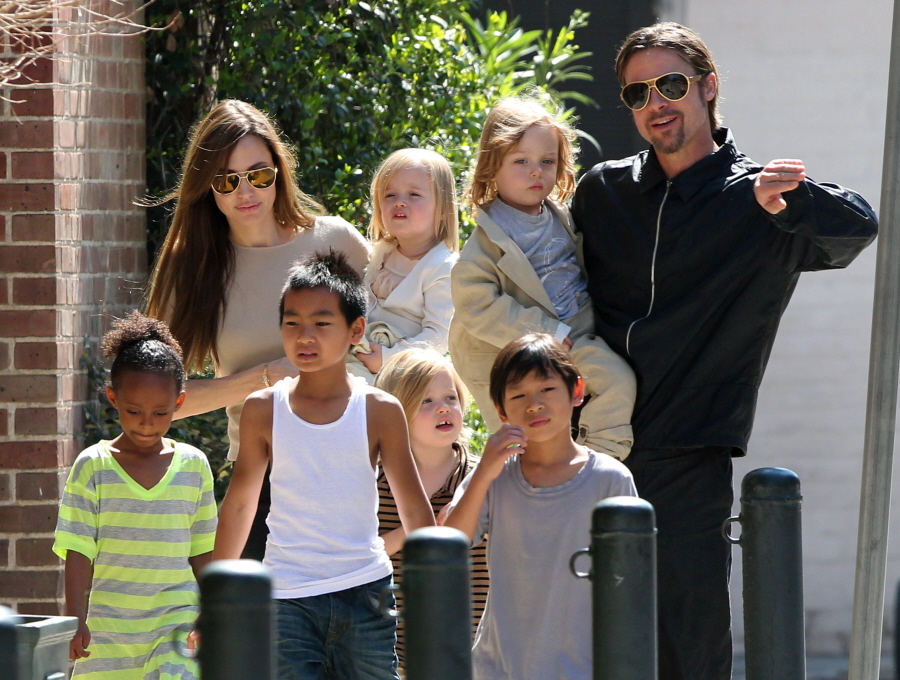 B & S: If Dirk and Avery fought to the death, who would win?

Devin: I'm gonna go with Avery. He's nasty.
B & S: Have you seen the movie 'Top Gun'? I need you to sell it to our audience and make it something they would want to see.
Devin: It's pretty much Tom Cruise with his shirt off, playing volleyball. Flying around in airplanes and trying to be the best in airplane battles, and he ends up having to go to battle and win it in the air.
B & S: Give us your best Rick Carlisle imitation:
Devin: I would but I can't use cuss words on the radio.
In fake Carlisle voice: "Come on guys what the Hell are you guys doing out there! You're shooting too much! You need to move the ball a little bit more. Devin, your defense is f----- horrible!"
Hear the Ben & Skin audio visit with Devin Harris here on 105.3 The Fan.