The
Dallas Mavericks
recorded a 95-83 victory on Tuesday in Utah over an awful Jazz club that is but a speed bump on a now-concluded 4-0 road trip that has Dallas at 48-31 and pointing in the right direction playoff-wise.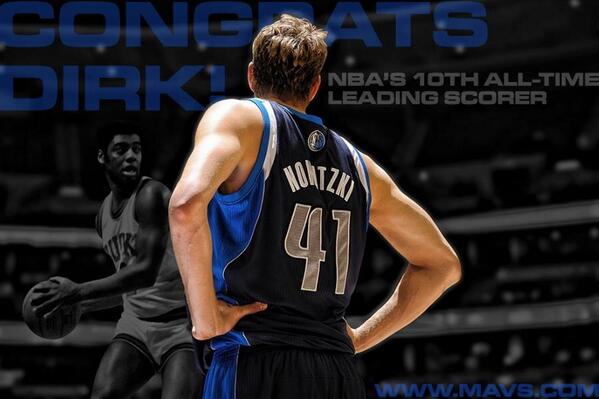 The Mavs set the tone early by going 16-of-17 from the floor (94.1 percent) in the first quarter -- setting a franchise record for accuracy. Dirk Nowitzki had 11 points in that quarter (on 5-of-5 shooting) and finished with 21 points on 9-of-11 shooting. In doing so, he passed Oscar Robertson to become the 10th-leading scorer in NBA history.
"Passing 'The Big O' and knowing that only nine guys in this league have scored more than me,'' Dirk said. "That's crazy to think."
Note the Dirk respect from the Jazz announcers:
Meanwhile, the Mavs' magic number is two. Dallas owns seventh place with three games left and is now trailing the sixth-place Golden State Warriors by a game.
Our BJ Stahl
collects your Player-of-the-Game votes here ... Who Deserves "The Dirkie''?
Some candidates (led by the obvious one):
Dirk Nowitzki -- another notch on his rifle, 21 and 6 ... and the milestone.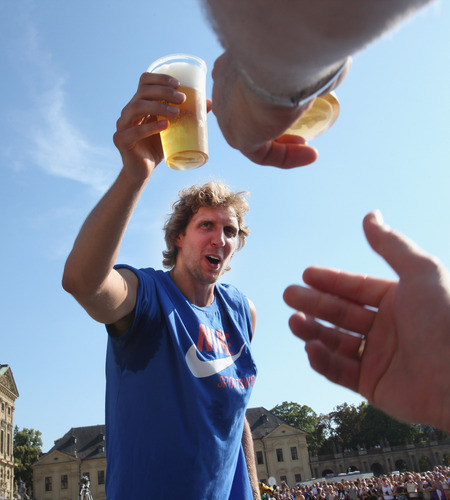 Monta Ellis -- 16 points, 4 rebounds, 5 assists
Vince Carter -- 13 points, 2 boards, 3 assists
Samuel Dalembert -- 10 and 6 plus a big-time block
Jose Calderon -- 10 points, 4 assists, critical defense
Shawn Marion -- 10 and 6 from The Matrix
Devin Harris -- 9 points, 6 assists, and 2 steals
More coverage coming throughout the night and day on DallasBasketball.com!