In a basketball-is-not-a-business world, Devin Harris and the
Dallas Mavericks
would easily hook up again sometime after July 1, sometime after the other free-agent dust settles, sometime at a point when both sides believe the contractual compromises necessary are fair.
But basketball is a business. And though Devin and the Mavs have an almost fairy-tale relationship that's remained in play even after the 2006 NBA Finals team member was dealt away so Jason Kidd could win a title here, there are three reasons both sides are about to realize it.
Reason 1: 'Yes, it is.'
Fate screwed Devin Harris out of a three-year, $9-million contract to re-join Dallas this summer. His toe was not healthy, so the Mavs tore up that offer and brought him back to Dallas -- where he was acquired as the fifth-overall pick in 2004 -- under the terms of an extremely modest one-year, $1.27-mil deal.
That arrangement speaks to the faith the parties have in one another, faith Devin rewarded the club for once he was healthy enough to play in the second half of the season. The 6-3 combo guard returned in January and averaged 7.9 points and 4.5 assists in 40 games. And then in the playoffs, he became an important wildcard. During the Mavs' seven-game series against San Antonio, Harris averaged 11.4 points and 3.9 assists.
"It was an awkward situation this summer with his injury,' GM Donnie Nelson said. "Our big goal for Devin was to be healthy and not to have that toe be an issue. We had minute restrictions and that was all for his best interests medically.''
It worked out for both sides. Now it needs to work out again. Harris would like another multi-year contract to stay in Dallas.
"I think winning is most important at this point in my career, more than anything else," Harris said during his season-ending Exit Interview.
But isn't money also important?
"Yes it is," Harris said with a smile.
Harris has every reason to not only want another three-year, $9-million deal, but to want his next contract to exceed that -- and heck, he might as for some "make-up'' money as well.
Reason 2: What about other bidders?
There is already gossip in Chicago that the Bulls will be in the market for point-guard insurance behind oft-injured star Derrick Rose.
"If we can get our team deeper and have more depth across the board I think it's going to help us, and of course health is going to help us," Chicago GM Gar Forman said.
Devin Harris could help them. And maybe dozens of other clubs, too, as at 31 he's established himself as a starting-caliber PG who can also play the 2, was among Dallas' best defenders and is a high-character locker-room leader.
Give Harris a front-line role and he can put up numbers, as he did with the Nets in 2008-09, averaging 21.3 points and 6.9 assists. Let him back up Rose and he's helping a legit contender in the thin Eastern Conference.
"I'm happy here," Devin said. "I want to come back (to Dallas)."
That is the right thing to say in May, and it is the truth in May. But in July, Dallas will have other priorities ranked above Harris. There very well could be an unspoken arrangement, not unlike the "spoken arrangement'' the Mavs have with Dirk Nowitzki, to fight through the settling dust to have Devin back almost no matter what.
But the swirling dust of free agency has a way of changing plans (ask former Mavs "recruiter'' Jason Kidd). How long is Devin supposed to wait while the Mavs pick through more inviting and pricy options? Is he really supposed to ignore calls from teams like the Bulls that will surely blow away the previous $1.27-mil salary?
Reason 3: Vs. Larkin
This issue is actually also about Jose Calderon, in a sense, but philosophically, it really focuses on Shane Larkin.
Calderon is the starting point guard. Is Devin destined to be a non-first-teamer due to Calderon's solid-but-limited presence?
Meanwhile, Shane Larkin was pinpointed by coach Rick Carlisle as this team's first-round pick a year ago. He had moments when he contributed but also was in mothballs often enough that he worked up a sweat in a couple of stints in Frisco.
If Larkin is for real ready ... isn't Devin's presence redundant?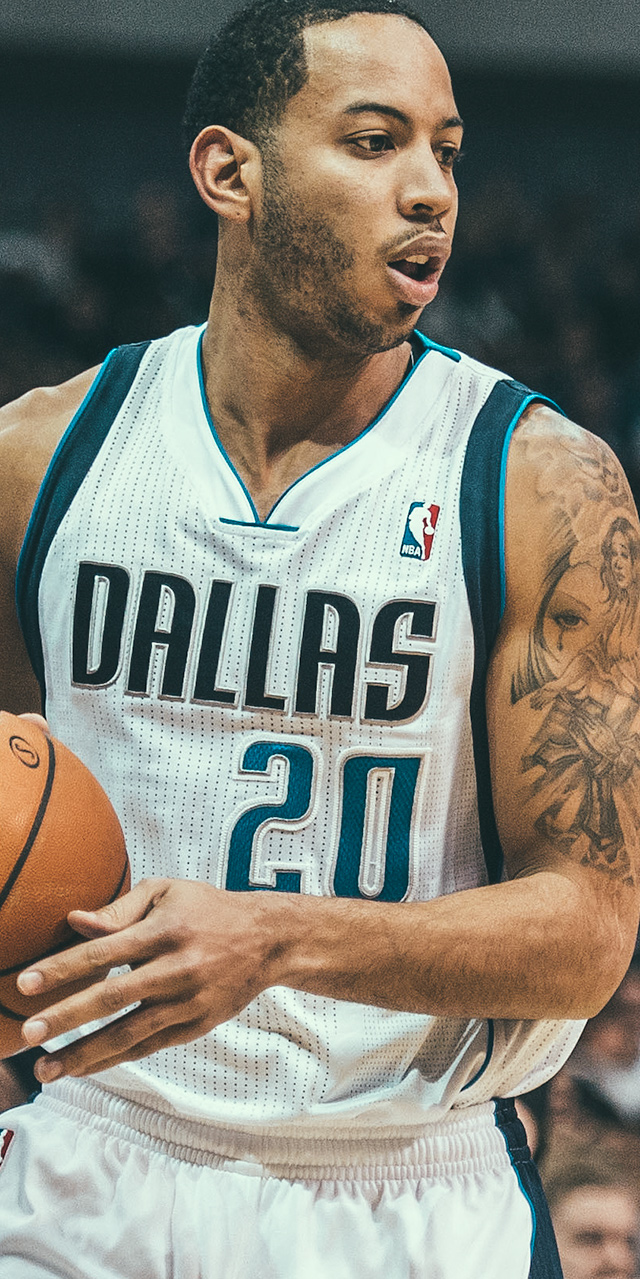 Carlisle and Donnie both have expressed to me their belief that the game is changing and that a premium will be put on perimeter quickness. Calderon doesn't offer that -- and heck, maybe that's an indictment of his acquisition in general. But Harris and Larkin offer much the same thing (again, if Larkin is the real deal).
Dallas figures to have $31 million in cap room, as DB.com has reported. But every penny needs to be spent wisely. You are "beating the cap'' if you are getting rotation-level play out of Larkin at $1.6 million (his 2014-15 salary). You are less of a winner in the game of Asset Management (from the cap to the draft) if Devin is being paid twice that to be a backup while Larkin is in his second year and again in mothballs.
"Devin has just meant the world to this franchise,'' Donnie said. "We look forward to Devin being a permanent fixture within the Mavericks organization. We hope that will be the case."
If all involved have their fairy-tale way, it will be the case. But money, the Bulls (and others) and the judgment of Devin vs. Larkin might have a little bit of their way, too.