Yhe
Dallas Mavericks
are among the handful of teams that have in recent days made contact -- in one form or another -- with free-agent superstar LeBron James
The agent for James, Rich Paul, is the point man for the conversations that in some cases have been phone calls and that in Dallas' case, apparently, included a face-to-face session. Mavs owner Mark Cuban was allegedly spotted in Cleveland as this week's Summer Shopping season opens, though he's playing coy about his travels.
"I was there for a 'Shark Tank' commitment,'' Cuban tells ESPN.
"Shark Tank'' films in Ohio now? OK.
LeBron, the four-time MVP and erstwhile ringleader of the Miami Heat, has long been considered a virtual lock to return to Miami. In this space, we will again stress that the Dallas acquisition of such a player -- LeBron or Carmelo Anthony, who visited Cuban's home on Wednesday -- are "One-Percent-Chance'' deals.
Assorted related tidbits, some facts, some rumors:
*Who else touched base with LeBron? Cleveland, for certain; an easy visit as Paul's headquarters are down the street from Cavs owner Dan Gilbert's. ESPN reports that the Suns and Rockets also made pushes in some form. It seems likely that other cap-space teams like the Lakers will attempt to get involved.
*It's possible, especially in light of
Dirk Nowitzki's agreement to a three-year deal likely worth about $10 million annually
, that Dallas truly is reluctant to give Anthony his four-year, $96-mil max. But other teams will give him that number (including the Lakers) and of course his present-employer Knicks have the right to offer five years and $129 million.
That fact, more than my jokes about Dallas' "business and basketball'' presentation, is why Melo is likely to remain a Knick.
*James, meanwhile, could get an estimated $20.3 million as part of his first-year salary. I trust that if he says he wants to join Dallas -- again, a "One-Percent-Chance'' thing -- the Mavs will bow to it.
Oh, and Dirk could bow to reducing his agreed-to deal. Remember, the contract isn't binding and sign-able until July 10.
*Some reports suggest James' decision will be made "without fanfare.'' That makes sense if he wishes to avoid the 2010 backlash of "The Decision.'' It might even make sense that LeBron looked favorably at Dallas' short-and-sweet Melo presentation.
Melo might've wanted the "diva'' treatment. Maybe LeBron (from afar, as he's traveling the world on vacation) would like to see more of Cuban's non-diva treatment.
*The Heat seemed to think it had an "arrangement'' with LeBron leading Wade and Bosh in their "group'' opt-out ... and maybe Miami won't do enough to keep The Heatles together.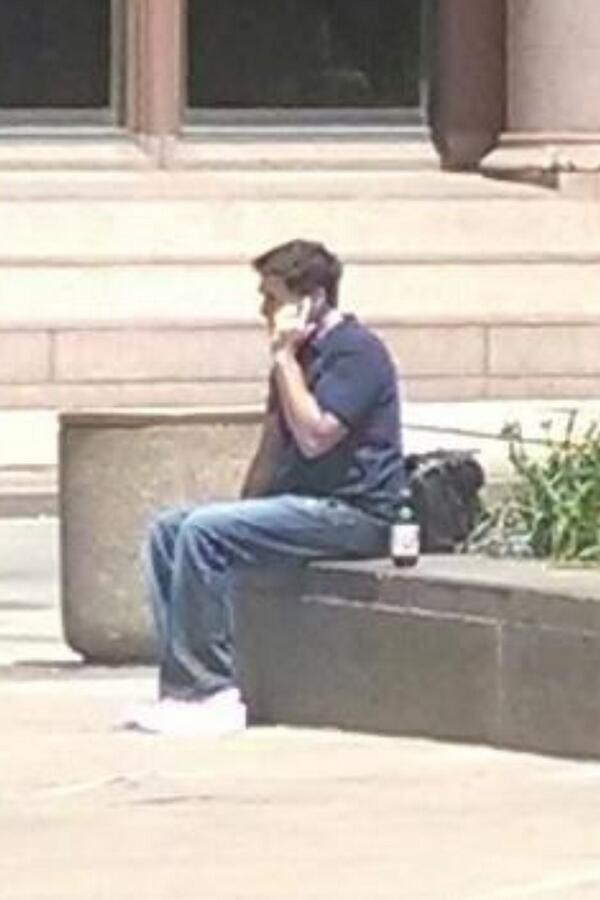 Or maybe Miami lures bench-warming shooter Anthony Morrow (a Mav-for-a-minute) and that serves as LeBron bait. Maybe?
*In two tweets within minutes of one another, the plugged in Woj wrote first that a source told him, "LeBron seems ready to explore the market.'' ... and second, "I think it's all a smoke screen.''
*Yahoo reports that there will be three LeBron finalists and that they could return to Cleveland early next week to make presentations to James' group.
The Mavs will hope to be one of those three. They will, according to their own private claims about the value of short-and-sweet, wish the meeting to be brief. And hey, it would be super-convenient if LeBron could schedule the visit while Mark Cuban happens to be in Ohio for another "Shark Tank'' taping.