DONUT 1: Protecting your heart …
Which scenario would cause your Mavs blood to boil at a higher, hotter rate:
Scenario A:
The Mavs, tired of failing at their lengthy pursuit of an heir to Dirk Nowitzki's throne, see the writing on the wall regarding the limited package they can offer in trade to lure Kevin Love away from Minnesota.
So they don't bother even wasting their time calling.
Scenario B:
The Mavs, well-aware of Love's desire to escape Minnesota, check the cupboard, meticulously weigh their limited assets, make their pitches to both the T'Wolves (for the trade) and to Love (making sure he'll re-up in Dallas for his five-year, $100-million max) ...
And end up not even being in the ballpark.
Which scenario would be worse? Which would be more painful? Which would be more embarrassing?
DONUT 2: The Mavs' Kevin Love Pipedream …
Kevin Love is certainly the sort of name on the mind of Dallas GM Donnie Nelson when he says, "The free agent board isn't an exceptionally rich one this summer. The following summer is certainly one that some folks have circled.''
But there is a way for somebody -- the Lakers, the Knicks, the Rockets, the Suns, the Celtics, the somebodies -- to do a Love deal before the summer of 2015.
What is the Mavs' way?
We've done the work to explore that cupboard and to weigh those assets to give you
the trade packages Dallas can -- and will -- offer to Minnesota for Kevin Love. That story, with exclusive detail, is here.
If you need a disclaimer of sorts ... a mention that this is a "pipedream'' or that Dallas is a "darkhorse'' ... it's in that story and I repeat that disclaimer here.
But if you want to know how the Mavs are thinking here -- how they MUST think here, because "not bothering to try'' isn't really a viable option -- read the story. Then you'll know the details of when Dallas would have to salary-match (in the package given to the T'Wolves) Love's current-year wage of $14.69 million within 150 percent. ... and when the timing of a deal would cause the Mavs to lose cap room ... and the specific names involved ... and the various "protections'' on picks Dallas can offer in packages that can include the Mavs' 2015 and 2017 first-round selections.
Dallas has in the past attempted to lure stars here by trying to get them to see the big picture of ownership commitment, management stability, Rick Carlisle's leadership and a record of being competitive. That is worth another stab here.
The fact that acquiring Kevin Love is unlikely is worth pointing out. But an equally important fact is that the Mavs would be fools for not trying. So they will try.
And this story explains what tools they will use to do so.
DONUT 3: Cuban's warning …
DallasBasketball.com was the first media outlet to discuss the Donald Sterling scandal with
Dallas Mavericks
owner Mark Cuban.
His initial comments that morning, you will recall, were reserved. But contrary to so many reports, he did not issue to me (or later, to anyone else) a "no comment.'' There are comments there; you just have to be intelligent enough to catch the subtle nature of them.
And later that afternoon, when he spoke to the media at large before a Mavs-Spurs playoff game at the AAC, he once again refused to put Sterling on full blast.
Eventually, Cuban remarked on how the pursuit of a case against Sterling
represented a "slippery slope.''
Some people didn't grasp the subtlety there. Some people still don't.
Meet Aaron Nagler of Bleacher Report.
I wrote the initial piece in a way that is clearly and intentionally devoid of much commentary, choosing to let Cuban's own words do the talking in what essentially is a "straight news'' story.
Cuban retweeted the link to my DB.com story.
Nagler clicked the link, didn't like what he saw, and felt his valuable time had been misspent.
My attempt to disarm Mr. Nagler using wit ... failed. He obviously clicked onto a Cuban-related link looking for "juicy,'' "controversy,'' "incendiary'' commentary from a high-profile person in Cuban who is, of course, fully capable of delivering those things. But my job that morning was to record and report what he said. ... regardless of whether it disappoints Mr. Nagler and his LCD ilk. (And it is not a cheap shot on my part to note Mr. Nagler's fascination with the precious value of "clicks,'' as it is the currency at his place of employment, which requires the reader to click 13 times or so to read 13 paragraphs in a story.)
DONUT 4: Oh that slippery slope ...
Not all DB.com readers agreed with Cuban's approach. But they certainly understood it, and understood mine as well.
Meanwhile, for the LCD, the reasons for Cuban's approach continue to slide down that mucky hill.
The latest alleged example:
What if Nets co-owner Jay-Z once held a "No-Whites-Allowed'' party?
Silly? Innocuous? Untrue? Altogether different from Sterling's racist insanity? Maybe. But "Pandora's Billionaire Box'' has been opened. What if another owner is also racist? What if an owner in Orlando is anti-gay? What if an owner cheats on his wife?
That was the point of Cuban's subtle remarks on that first day. That was the point of Cuban's "slippery slope'' perspective. That a journalist from a national media outlet doesn't get that -- and isn't interested in getting it -- saddens me.
But I'm glad you get that Mark Cuban's reserved approach to the Sterling affair is purposeful and isn't to be taken as the Mavs owner's "support'' for Sterling's lifeviews.
UPDATE:
Cuban has again commented on the subject of Sterling and bigotry.
In its full context,
it's not difficult to understand what Cuban is driving at when he says: "I know I'm prejudiced and I know I'm bigoted in a lot of different ways. If I see a black kid in a hoodie on my side of the street, I'll move to the other side of the street. If I see a white guy with a shaved head and tattoos, I'll move back to the other side of the street. None of us have pure thoughts; we all live in glass houses.''
But as we are learning, Bleacher Report is not interested in context. Or subtlety. Or exhibiting an ability to separate Sterling's racism from human prejudice -- "pre-judging.''
So Bleacher Report writes a story suggesting Cuban is a racist.
The story has been altered from its original publication -- maybe because Cuban took to Twitter to protest.
The current headline reads "Dallas Mavericks Owner Mark Cuban: 'We All Have Our Prejudices and Bigotries'." The cached URL to find it ends with "dallas-mavericks-owner-mark-cuban-we-all-have-our-prejudices-and-bigotries"
The earlier version of of the article by "Jim Cavan, Featured Columnist'' ran with the headline, "Cuban: 'I Know I'm a Bigot'" with a URL string of "mavericks-owner-mark-cuban-says-hes-bigoted-against-a-black-kid-in-a-hoodie."
This epitomizes what Cuban has come to call "Headline Porn.'' It is designed to appeal to the LCD, and maybe even written by the LCD, too. It's a shameful, squealing beg for attention.
And sadly, Bleacher Report's squeal is working.
More worthy of your time: Cuban's actual video interview in which context is available.
Here, you realize he isn't talking literally about "crossing the street'' or about "Mark Cuban being a racist''; he's talking about how WE deal with prejudice and he's using a tried-and-true American cliché to illustrate "our'' issues.
Out of context? It's incendiary at least and even racist. In context? It's an honest statement on the human condition -- and a suggestion that we keep working to make that human condition better.
DONUT 5: Dirk swings over to Arlington …
Dirk Nowitzki made his way to The Ballpark to participate in "Michael Young Night'' and he also hung out with old friend Emily Jones McCoy to talk a little baseball and whatnot.
The
visit with Dirk is here.
DONUT 6: Meet Rick Carlisle ...
I mention above that one of Dallas' most inviting factors when attempting to lure talent to this roster is -- or should be -- Rick Carlisle.
Cerebral psychologist. Prickly gym teacher. Playful family man. And one of the finest coaches in all the land. Carlisle wraps up a 2013-14 Mavs season that - if it can be deemed a 'success' - earns that label in no small part due to the leadership of the coach.
Carlisle drops the "prickly gym teacher'' act
in All-Rick talking points.
DONUT 7: Asik again? …
The Mavs' first option in free agency? Well, it doesn't even have to be a name; it can be simply to not lose out to Houston again.
But what if the Rockets supplement last summer's acquisition of Dwight Howard by adding Carmelo Anthony this summer? Or what if GM Morey adds to his Dwight and Harden gets by walking off with Kevin Love?
Houston might have to move Omer Asik to make room ... which means we should add (actually, re-add) Asik to the long list of Mavs possibilities at center.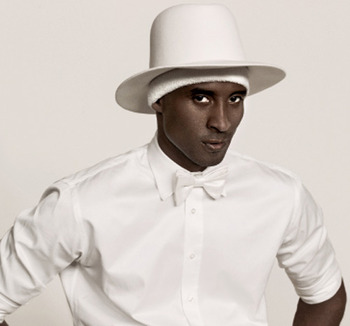 "Re-add,'' because as you can see by typing
"Asik'' into DB.com Archives
, this is a road we've explored in depth.
DONUT 8: Who's The Boss? ...
The Lakers announced they aren't getting Kobe Bryant's approval in their coaching search. But I bet they got Kobe Bryant's approval to announce that.
DONUT 9: Thanks to our sponsors! …
We can't do our think around here without the help and friendship of sponsors like
Red Rock Bar & Grill
,
LS Wealth Strategies
and
Estilo Gaucho.
Give 'em a click or a call, please!
DONUT 10: The Carlisle Tree …
Congratulations to Terry Stotts, who has signed a multi-year contract extension with Portland. Rick Carlisle, Dwane Casey, Stotts (and Jason Kidd, too) are still young men. Yet the seeds of The Carlisle Coaching Tree are being planted ... and it will be a treat watching it grow.
DONUT 11: Donald Redux ...
Hate to say we told you so, but ...
Donald Sterling doesn't have a legal leg to stand on. But he's got two billion dollars to stand on.
And to him, that's the same thing.
The slimeball owner of the Clippers has been banned and fined for racist remarks (and in reality, for a long-established penchant for same).
"I'm a good member who made a mistake," Sterling told CNN last week. "Am I entitled to one mistake, am I after 35 years? I mean, I love my league, I love my partners. Am I entitled to one mistake? It's a terrible mistake, and I'll never do it again."
He will never do it again because the NBA Constitution -- which he agreed to abide by -- gives his partners the power to oust him. There is no "due process'' required here, a claim Sterling's lawyer is making as he is refusing to pay the $2.5 million fine levied against him last month by commissioner Adam Silver.
Refusal to pay the fine is yet another breach of the NBA Constitution; according to the NBA bylaws, Sterling's ownership can be terminated if he does not pay the fine.
Worth me repeating: The way to get a misbehaving patron to exit your restaurant isn't to call the bouncer and punch the patron in the face. The proper method is to gently guide the patron out the front door.
As long as he feels wronged, Donald Sterling -- bolstered by his money and maybe by his senility -- will go kicking and screaming out that door and up the courthouse steps ... and won't go away unless he's gently guided away.
DONUT 12: The Final Word ...
Like I said. ... Some people are too obsessed with grasping for clicks to bother grasping subtlety.