Mavs Donuts today are presented by the gang at Red Rock Bar & Grill, our North Dallas hangout for live music and sports on the 200-inch screen!
DONUT 1: Eyeing Isaiah...
Isaiah Thomas hit free agency with the same velocity with which he's his the basketball court in recent seasons with the Kings. He's a 20/6 guy a ball of energy, a kid who the Pistons seemed ready to give a three-year, $24-million deal to when Summer Shopping opened.
The Mavs watched that near-transaction unfold. They are still watching.
The Pistons ended up opting not having the space to do their deal. The Kings have seemingly moved on, paying Darren Collison to serve as their likely starter at the point. The market for Thomas - at one time seemingly ready to coattail the market for $48-mil man Kyle Lowry -- is drying up, or, at least slowing up.
Two sources tell DB.com that while Dallas examined the Thomas idea, he's fallen from favor due to two factors:
One, his reps got excited about that almost-deal from Detroit and are now intent on getting more than $8 mil annually for their client - did they really suggest $10 mil a year?! - which makes him an ill fit in Dallas.
Two, the Mavs' agreement with Devin Harris (at about $3 mil a year) puts Harris higher on the depth chart than Thomas would be here ... and Dallas isn't going to employ a $10-mil part-time guard. (Much more likely:
Continued base-touching with Mo Williams on something closer to vet's minimum.)
There are rumors about Thomas being disliked by this coach or that. That's not a Mavs issue; Rick Carlisle, in fact, is on-record as admiring the 5-9 Thomas' "balls.'' But the Mavs think he's a supplemental standout while Thomas' people think he's a big-money star.
So Dallas is on the outside looking in on this slow-to-move transaction.
DONUT 2: The stance on Lance ...
Lance Stephenson has spent the last few months in '10-foot-pole' territory when it comes to the Mavs. But new information - from inside Dallas' thoughts on him and from the NBA free-agency landscape - shed new light on a possible connection.
Has Dallas softened its stance on Lance, as Chris Broussard was the first to suggest? In a sense, yes.
The story of Lance and a connection with the
Dallas Mavericks
is actually three different stories, stories that deserve to be told from three different perspectives.
We've got
full details on Lance and the Mavs here,
complete with a source telling DallasBasketball.com:
"He's on the (Mavs') radar. He's always been on the radar.''
DONUT 3: Rooting for Bosh to Houston ...
The
Dallas Mavericks
have a fondness for Chandler Parsons, the creative offensive wing for Houston, who the Rockets consider a key piece of their future.
At one time it was thought that Houston allowed Parsons to go "free'' (in the form of restricted free agency) as part of a master plan to simply bring him back into the fold alongside Dwight, Harden and another star (say, Chris Bosh).
The Rockets' problem might be the Mavs' answer at small forward: With LeBron and Bosh (and perhaps Melo as well) all angling for a max deal from someone, the pieces don't fit mathematically in Houston.
Using even the most extreme case, where the Rockets clear out virtually the entire roster (not just Jeremy Lin, who GM Darryl Morey is on-record as saying would have to be dumped, but a whole lot of bodies), here's where they end up:
Howard = $21,436,271
Harden = $14,728,844
Parsons (Bird rights hold) = $2,875,130
9 charges for empty roster slots = $4,566,024
TOTAL $43,606,269
The projected cap is $63,200,000, and using the above numbers, Houston is left with just
$19,593,73
in cap room.
That's not enough room for a max salary for those stars, and it applies regardless of which free agent the Rockets land. The max salary for LeBron and Bosh is identical; it will be no less than $20.02 mil and with a $63.2-mil cap will likely land around $20.5 mil. Melo's max will be $22,458,402.
Obviously, the numbers show that Houston doesn't have cap room to offer a max deal to Bosh while also keeping all three of Howard, Harden, and Parsons. They could increase their cap room to $21,961,525 by renouncing their rights to Parsons, and only having Howard and Harden. That would given them room for a max offer to Bosh.
There's one wrinkle here: Houston could remove restricted-rights control over Parsons by withdrawing the Qualifying Offer, in which case they would retain his Bird rights but would no longer have the right to match. If they did so, they'd gain $1,114,780 in room. ... and then later exercise a possible pre-arranged agreement to pay Parsons whatever.
This would require a great deal of trust on the part of Parsons and Houston. ... and as we've all-along called him a "knowing chess piece,'' remains possible. It deserves mention, as does the Mavs' seeming belief that they have their own line of communication open with Parsons.
Houston might be on its way to assembling a formidable threesome of Howard, Harden and, say, Bosh. But a formidable foursome? The math makes it look less probable than ever. So while there are still reasons to wait out the LeBron-to-Dallas possibilities, no matter how remote, and while the club inches forward in talks with Ariza and Deng, Houston's big-fish chase makes Dallas' path to Chandler Parsons look a bit more inviting.
DONUT 4: What's 'The Truth'? ...
Paul Pierce is reportedly
fishing for a two-year deal worth a total of $18 mil
and the Nets seemingly want to bite.
So he stays on Dallas' backburner, for a couple of reasons, for the time being.
DONUT 5: Keep your hands to yourself …
It's going to be very difficult for old friend
P.J. Hairston to explain his way out of having punched a high-school kid during a pickup basketball game.
I've got nothing but good things to say about P.J. after getting to know him a bit during his stint with the Legends, and there is so much promise for him as Charlotte's first-round pick. But the purpose of that aforementioned Frisco stint was that he polish up his act.
It appears P.J. needs more polish.
DONUT 6: Go Mavs! Go Premium! ...
Premium Mavs Fans can take our free 7-day Premium trial and then be signed on for about 10 cents a day and get the very best in Mavs coverage, too!
As has been the case for 14 seasons around here, we've got Mavs coverage coming all day and night with DallasBasketball.com. Stay tuned,
and hang out on DB.com Boards
as well for all the goods from inside the games, the practices and the front office ... through Summer Shopping and beyond!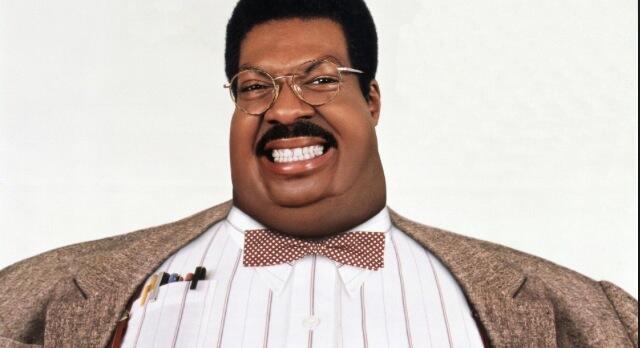 DONUT 7: Fat Kobe
By the looks of Fat Kobe, he ate up more than just all the Lakers cap space. Heck, he appears to have ordered Fat Raymond Felton to "Get in my belly!''
DONUT 8: Why Vinsanity? ...
I mean no disrespect to Vince here, but ... why are the Mavs making noises about being in a hurry to get him in the stable? What are the reasons to prioritize him? How is he not rather replaceable?
There are cap-related reasons to make sure Vince gets juggled in here in a certain order. But the bigger story, of course, involves Parsons, Ariza and Deng. And the answer to the question "Which guy does Dallas like better, Ariza or Deng?'' is probably best answered by "whichever comes cheaper.''
DONUT 9: Summer League details ...
It's an 11-day event at the Thomas & Mack Center and COX Pavilion on the campus of the University of Nevada Las Vegas, and it's the proving ground for NBA prospects ... including a roster-full of Dallas Mavericks.
We've got
details on the full NBA schedule here
to go along with the just-announced roster, which includes Ricky Ledo, Gal Mekel and Australian star guard
Chris Goulding (read all about the Mavs' acquisition of him here.)
DALLAS MAVERICKS SUMMER LEAGUE ROSTER
3 Dee Bost G 6-2 176 Miss St
4 Chris Smith G 6-2 200 Louisville
5 Bernard James C 6-10 230 Fla State
7 Ricky Ledo G 6-7 200 Providence
8 Axel Toupane G/F 6-6 194 France
10 C.J. Fair F 6-8 215 Syracuse
12 Eric Griffin F 6-8 194 Campbell
21 James Nunnally F 6-7 205 UCS Barbara
24 Javon McCrea F 6-7 250 Buffalo
26 Sean Evans F 6-8 260 St. John's
32 Jackie Carmichael F 6-9 240 Ill State
33 Gal Mekel G 6-3 202 Israel
43 Chris Goulding G 6-4 203 Australia
44 Ivan Johnson C 6-10 230 CS San Bernardino
Head Coach: Kaleb Canales, Texas-Arlington
Assistant Coach: Jamahl Mosley, Colorado
Assistant Coach: Mike Shedd, Purdue
Assistant Coach: Mike Weinar, Florida
Assistant Coach: Darrell Armstrong, Fayetteville State
Assistant Coach: Mike Procopio, Suffolk
The team will practice at the AAC this week. DB.com will have complete coverage of the minicamp.
DONUT 10: A Russian deal? ...
Do the Mavs
have an "arrangement'' with a 7-foot Russian kid?
DONUT 11: Johnny Firecracker …
I said it on the day before the Fourth of July and here we go: Johnny Manziel was 24 hours away from doing something stupid in front of a camera, 48 hours away from his stupidity being posted, and 72 hours away from bitching because you're looking at it.
The "bitching'' part hasn't come true yet, maybe because Johnny is too busy with advisors, lawyers and, ideally, intervention experts. But this is a problem now, and it goes way beyond Johnny defiantly insisting, "I get to do whatever I want on my days off.''
Because, no you don't. None of us do.
DONUT 12: The Final Word …
It's beautiful that when it comes to "shared sacrifice,'' Dirk is a true believer. It's ugly, though, that all the other stars seem to be Mavs Atheists.