It is not entirely accurate to say the
Dallas Mavericks
and Houston Rockets "hate each other.'' There are long and strong roots of mutual respect and positive relationships that are strong, as I saw first-hand last winter when Rockets GM Daryl Morey visited Frisco to scout P.J. Hairston of the Mavs' D-League Texas Legends team.
"There's a rivalry,'' Donnie Nelson told me when I observed the two men engaging with one another over the course of two evenings. "But Daryl is one of my best friends in basketball, and among GMs in the league, probably my best friend.''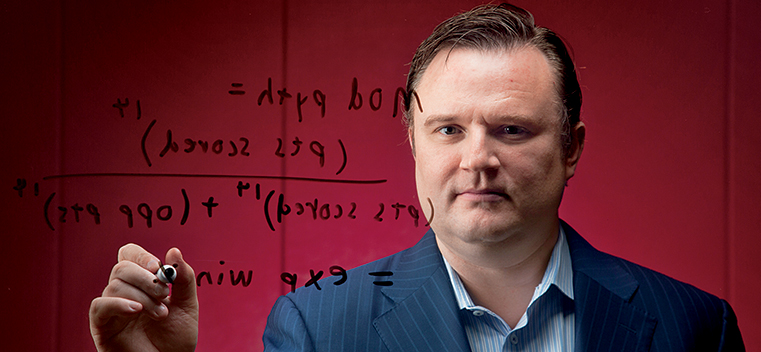 The ties exist at the D-League level, where Mavs GM Donnie serves as the franchise owner and cooperates with the Vipers, Houston's equally innovative D-League franchise. They exist intellectually, with the MIT-educated Morey an advocate, practitioner and vaunted expert of the NBA;s version of "Moneyball'' and Mark Cuban long the league's most advanced owner in that same department.
And obviously they exist competitively. The two teams play in the same league, in the same conference, in the same division, in the same state ... and they covet the same prizes.
Last year the prize was Dwight Howard.
The Rockets came out of nowhere to snatch him from the dry-powder arms of the Mavs.
After Dallas was christened the bridesmaid in that chase, Morey texted Cuban.
Know that indisputably, the Rockets have a sincere interest in a player like Dirk. In fact, there isn't just last year's controversial text to prove it; reports have Morey attempting to reach Nowitzki this summer, too, just in case Dallas' MFFL free agent -- who is bonded to Dallas for life -- might be interested in becoming Morey's long-desired stretch-4 star.
Morey is a smartest-guy-in-the-room guy. Cuban is as well. But to paraphrase the sort of old Western movies that used to be set in Texas: The room ain't always big enough for the both of them.
So that summer-of-2013 text was interpreted by the proud Cuban as an electronic middle finger. This summer's Rockets attempt to flirt with Dirk? Up popped the other middle digit.
The covetous and almost incestuous nature of these clubs continues up and the totem pole. Houston let go of injured big man Greg Smith last spring, leaving him to sign with Chicago.
Dallas just acquired Smith in exchange for "nothing''
and if all goes as planned, he will now be a weapon in Dallas' in-game efforts to weigh down Howard. While the Mavs were waiting nervously on the outcome of their offer-sheet bid on Houston restricted free agent Chandler Parsons, Houston boldly charged after small forward Trevor Ariza, who would've been Dallas' target had Morey matched the Mavs' three-year, $46-million claim stake on Parsons.
All that money for two guys who play the same position, forcing Houston into a salary-cap clog? Morey considered it. Considered it because it would've been a viable basketball move. Considered it because it would've helped his team (on the floor) and hurt a rival.
Considered it because intelligent, competitive people battling for the same prize are addicted not just to their own winning ... but also in causing you to lose.
The rivalry isn't limited to the chess pieces in short pants. Coaches Rick Carlisle of Dallas and Kevin McHale of Houston are former Celtics teammates and close friends; before McHale got the Rockets' job he spend part of a year assisting at Dallas practices in what was essentially a volunteer arrangement. Sometimes, you know who you hunger to beat even more than your enemy? Your brother.
Gersson Rosas came to prominence as a Rockets executive who was a key developer of the aforementioned Vipers franchise. In Houston he built a strong reputation as a jack of all front-office trades. So last summer, the Mavs hired him away from Houston to work under Nelson and even gave him the title "general manager'' in an organization in which Donnie has never officially worn that tag because he doesn't care. (Nelson once said running the Mavs is "Utopia.'' He gets a kick out of it when on the radio I sometimes refer to him, therefore, as "The President Of Utopia.'')
Rosas' tenure didn't last the summer.
DB.com reported at the time that he attempted a power grab, trying to flex a muscle over the amiable Nelson that Rosas did not have to flex.
The parties parted ways.
Where did Rosas find his next job? Yes, the Mavs' temp-GM -- in Dallas long enough to have memorized all of the Mavs' "greaseboard plans'' if not long enough to have every grabbed the Magic Marker -- is back in Houston's employ.
Almost incestuous, I tell you.
While the Rockets took their time mulling Parsons' future, they snagged Ariza, ending a Dallas backup plan. Meanwhile, over the course of this weekend, other Dallas targets like Luol Deng (to Miami) and Paul Pierce (to Washington) flew off the shelves. The flurry of small-forward activity even saw
Dallas lose sixth man Vince Carter (to Memphis),
with the Mavs' vet's-minimum signing of Richard Jefferson mitigating that loss maybe just a bit. The pickings grew slim; the Mavs were touching base with the once-untouchable Lance Stephenson and were also preparing to talk themselves into bringing back Shawn Marion.
Dallas, though, couldn't make promises. Couldn't really make presentations. Their $15 mil worth of room was in restricted-free-agent limbo, as during the nail-biting three-day waiting period granted the original team in an offer-sheet situation, the bidding team is largely powerless. ... Cuban, Nelson and other Mavs officials on ice until the Houston decision, due no later than 10:59 p.m. Sunday.
Cuban, like his rival Morey, is not a fan of inaction.
There is a Morey/Cuban conflict, in a sense, because they are cut from a similar cloth. The Rockets' courtship of Carmelo Anthony, for example, seemed an engaging circus -- but a ruthless circus, too, with promotional material featuring Melo in a Rockets No. 7 jersey; Anthony's head, basically, plastered tackily above the still-warm body of existing (at the time) Rockets player Jeremy Lin.
Cuban's courtship of Melo was not flashy; in fact, Cuban tells us it was "all business and basketball'' during the two-hour session at the owner's 26,000-square-foot Preston Hollow mansion. But following that failed recruiting session came Cuban's trip to Orlando ... a trip that no doubt featured business and basketball. But it also Chandler Parsons' mom and dad and buddies who seem to have come straight from an "Entourage'' casting call, and selfies put on social media, and techno music blaring in a nightclub, and alcohol.
Floating somewhere in the middle of all the booze was a pen and the signed paperwork that could, by Sunday afternoon, make Houston's beloved Parsons a Mav.
I asked Cuban the next morning if he had nursed himself through what I educated-guessed was a nasty hangover.
"Not quite yet,'' he replied to me at 10:15 a.m.
Some of Parsons' "bros'' released some of the nightclub photos on social media; hey, it was the evening of their lives, their buddy just became insanely wealthy (no matter who his employer would be) and Mark Cuban was their new bar-tab-paying benefactor. But a couple of those photos were released by Cuban himself via CyberDust, the new app he is promoting. In a sense, the pics of the party that produced that mid-morning hangover -- while very much Cuban's normal one-of-the-guys behavior -- seemed like Mark's middle finger back.
A technologically-advanced middle finger, of course.
By very early Sunday morning, Parsons was informing Houston teammates that the Rockets would not match. By 5 p.m., Houston informed Parsons and agent Dan Fegan of that very decision. The Rockets' strategy to release him from the final year of his contract that was worth just $965,000 was made with an assumption that he'd find his way back to their roster. Instead, Morey realized that increasing Parsons' salary 14-fold was exorbitant.
That was at 5 p.m. Ten minutes later
Cuban commented to DallasBasketball.com, 'We're proud to announce that Chandler Parsons is joining the Dallas Mavericks.''
And shortly after that, as Houston took its restricted-free-agent ball and went home, Parsons spoke to a Houston TV station.
"I viewed myself as an up and coming star in this league," Parsons told KRIV-TV. "They were the ones that made the offer and look at me like a franchise-max player. That's what I wanted. I want to be a priority. ... I want a bigger role. Mark Cuban and coach Carlisle made that clear to me; that's how they view me and that's what I'll be in Dallas. I couldn't be more excited for the opportunity."
So Mark Cuban wins a battle of the same bitter sort he lost last summer when his attempts to paint Dallas as an organization superior to Houston (and its one playoff series win in 16 years) fell on deaf Dwight ears. Houston suffered the
Cuban-created Parsons Pinch,
gave away Asik and Lin in order to make room for Bosh, didn't get Bosh (in part due to the Pinch that squeezed the Rockets' available cap room), and spun its wheels at small forward (at best) with Ariza-for-Parsons.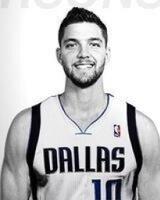 This is a CBA win for a Mavs team that was cocksure it would have by now piled up way more of them. This is a basketball win, too; the Mavs have added Tyson Chandler and Chandler Parsons to their starting lineup and have Dirk, Monta and Devin playing together for a total of $21 mil this year.
But it's a personal victory as well, for the friends who outfoxed friends, the brothers who outwitted brothers, the brainiac rivals who simply must be desirous of sending yet another technological middle finger up and down Interstate 45.
Late Sunday night, as the dust had settled on the Parsons acquisition but while
Dallas was engulfed in an assortment of complimentary moves
, I asked Mark Cuban about the anxiety and about that desire.
"Did you sweat this thing out as much as you sweat on your pregame Stairmaster?'' I asked.
"Yeah,'' he laughed, "maybe a little bit.''
"Do you want to now text Daryl Morey,'' I said, "and ask him if he's in the mood to gift you Dwight or Harden?''
"I would never do that,'' Cuban responded. "I respect Daryl too much. I like Daryl too much.''
And I almost believe him.