DONUT 1: 'Der Perfekte Wurf'...
From Shawn Bradley in "Space Jam'' to Mark Cuban at the Oscars, the
Dallas Mavericks
have a fine cinematic history. Now a new entry ... "Nowitzki: Der Perfekte Wurf.''
Here's the trailer:
I can see how they got Steiny-Mo in there. But, dang it, what is Kobe doing in a Dirk movie?
DONUT 2: What could go wrong ...
No matter how wonderful we think this offseason has been - and there is justification for believing that Dallas' upgrade work is second only to the Cleveland LeBrons this summer -- we are Mavs fans and we understand heartbreak and we therefore are allowed to ponder along with Sefko ...
What if things go wrong?
DONUT 3: Burying the hatchet ...
The Mavs-Rockets rivalry is in place. But there are no personal issues between old buddies Chandler Parsons and James Harden, the two say, as they are working together at Team USA for training camp.
"We've been in the casinos together and everything," Parsons said to CSNNW.com. "We talked about it and it's in the past. We've been hanging out, talking. We played on the same team a few times here, which was cool to get back out there with him. There are no hard feelings. ... Chandler and me are cool.''
Added Parsons: "That was blown out of proportion a little bit," Parsons said. "No matter where I play, no matter where he plays, he's one of my friends. I know he didn't mean anything malicious or anything like that in his comments. So, we're cool."
DONUT 4: What are the odds? ...
The
Mavs are 40-1 to win the NBA title.
With teams like the Clippers (12-1), Rockets (20-1) and Warriors (30-1) ahead of them?
I think I like that bet.
DONUT 5: Thanks, Docs! ...
Today's Donuts are sponsored by
McKinneyDentist.com
... with us since 1995! Give "the finest dentists in the land'' a click and a call!
DONUT 6: Latest from Ray ...
You will recall
DB.com's scoop regarding Dallas' pursuit of "mystery man'' Ray Allen.
... and you know, of course, that the Mavs moved on from it fairly quickly after we broke the story, signing Jameer Nelson.
Listen to Ray talk to the Hartford Courant and you begin to understand where he was at with the Mavs (and other suitors):
"I'm not in any rush. I've played 18 years, and the way I look at my career, I'm content with everything that I've done. I just want to take this summer and see how it goes. ... Many people over these last couple of weeks have lobbied for me to continue to play. … I'm 39, there are so many things in life I want to be able to do to affect change — like being around kids full time, which I enjoy. ... So at this point I just feel so good about where I am.''
That sounds something like exactly what Allen might've told Mark Cuban when the Mavs courted him. And explains perfectly why Jameer is now a Mav.
DONUT 7: Hip to be square ...
As proof that the Mavs and Spurs do whatever is necessary to one-up each other: Within days of Mark Cuban undergoing hip-replacement surgery, Gregg Popovich did the same thing.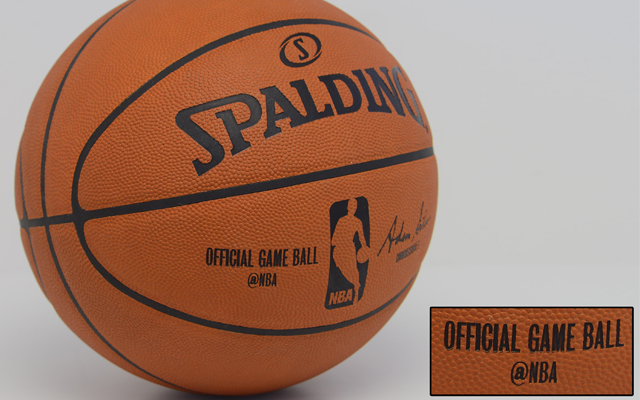 DONUT 8: Price is ... right? ...
Dwain Price writes: "Its good to know that the NBA is social media conscious and hip to the tech-savvy generation by putting @NBA on its basketballs.''
Punctuation and stuff aside (it is Twitter, the Wild, Wild West of grammar): How helpful is it, really, to put an internet address in a place where virtually no fan is ever going to see it?
DONUT 9: The Legend of 'Bruno Caboclo' ...
Somebody is reporting that Bruno Caboclo played well during Summer League and earned a deal with the Raptors ... and that the Mavs were also interested.
I do not exactly know who Bruno Caboclo is. But I can testify that if there is really a basketball player on the planet named "Bruno Caboclo,'' yeah, the Mavs probably like him.
DONUT 10: Ussery stays ...
Another nice puzzle piece to Dallas' nice summer?
The Mavs didn't lose Terdema Ussery.
Ussery serves as the CEO of the Mavs and largely works on the non-basketball side. He was among three finalists to become the next executive director of the NBA Players Union, a job won by Washington attorney Michele Roberts.
Ussery is immensely connected and respected in the sports world and would've done a marvelous job for the union, no doubt. Their loss is the Mavs' continued gain.
DONUT 11: Love deal ...
The Timberwolves expect to trade Kevin Love by Aug. 23 or Aug. 24 or so. How do we know this? Wolves owner Glen Taylor said so.
"I'm saying it's most likely because Kevin has made it pretty clear that that's what he wants to do," Taylor said.
The August date is when Andrew Wiggins can officially be traded; that explains the specificity here and means Wiggins being included is the worst-kept secret of the summer. And Taylor has been here before (see Garnett, Kevin) and understands the game as it regards being a small-market team star players wish to escape from.
Still, isn't part of this game poker? And wouldn't it behoove the owner to embrace a bit more subtlety?
12: The Final Word ...
Mark Cuban was asked by CNN if he'd ever consider running for president.
"Hell ----ing no!'' he said ... and that sort of tangy language probably makes the man un-electable anyway!