Today's Donuts are sponsored by
Red Rock Bar & Grill
... our North Dallas hangout for Mavs games and live music!
DONUT 1: Is Bledsoe available? ...
The
Dallas Mavericks
long ago told us that they viewed a pursuit of disgruntled Suns restricted free agent Eric Bledsoe a non-starter because it was believed Phoenix intended to retain him.
Has that changed?
We've got
the exclusive details from inside Mavs HQ on their position on a Bledsoe trade
... and something else of note that our David Lord is detailing and discussing on DB.com Premium Boards ...
One Mavs Insider tip that didn't really fit in the article, but that will help your understanding of this situation: Bledsoe's position is going to get relatively impossible once we get to the regular season, so there should be no way this is not resolved soon.
Here's why.
*He can't simply start the season as is, because he has no contract.
*If he wants to sign a deal, Phoenix has two offers on the table to choose from, a Qualifying Offer of $3.7 mil for one year, and a longer four-year $48-mil offer.
*His situation changes completely - and to his extreme disadvantage - once the season starts:
On that day, if he has yet to sign a deal, the Suns get to tear up the QO and still retain his RFA rights.
Want the best information available and this and other innerworkings of the Mavs and beyond?
David Lord is discussing the details of the Bledsoe situation here on DB.com Premium Boards ... a chance for you to become among the most informed Mavs and NBA followers in the world.
DONUT 2: What's wrong with this picture? ...
Manziel is out there somewhere. So is RGIII. And that's where all the attention focused earlier this week in a Browns-Redskins preseason game during which some football-lovin' mama decided that the sideline of an NFL game makes for a safe playpen for an infant.
DONUT 3: Not to overreact, but ...
I'm not much of an over-react guy when it comes to this panic or that panic ... But even I have to admit that if there are enough rising concerns about the Ebola outbreak in West Africa to force USA Basketball to cancel that Senegal trip?
Well, I'm not going to exactly quarantine myself in my DFW home. But ... I'm also not planning any trips to Africa anytime soon.
DONUT 4: Deeper with Devin ...
"We definitely think we got better,''
says Devin Harris.
"Obviously, we got a little bit younger with Chandler (Parsons). I think we got better defensively by adding Tyson Chandler. We're deeper at the point guard position than we were a year ago with Jameer, myself and Raymond Felton, a lot of veteran guys, and I think we're deeper. I think with some of the veterans we added, like Richard Jefferson, we're poised to go deeper than we did last year, and I'm excited about the team that we're trying to put together."
DONUT 5: Thanks to our sponsors! ...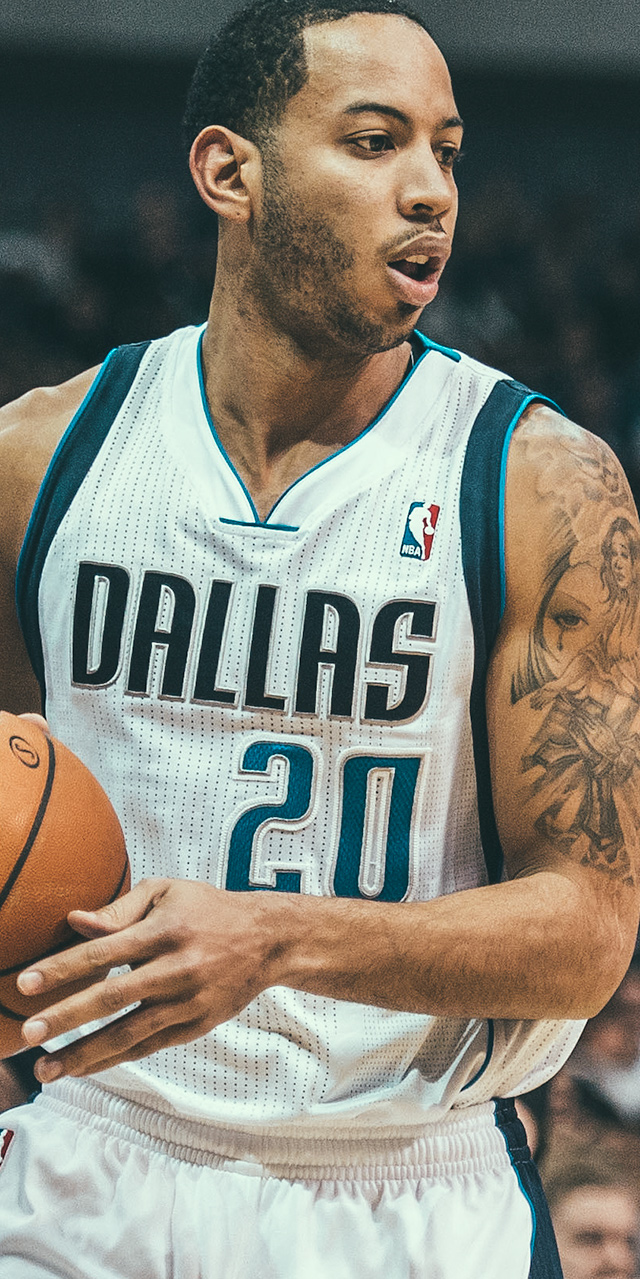 We can't do our thing without the help of ...
*
McKinneyDentist.com
.. the Fisher boys' dentist since 1995! ...
*
LS Wealth Strategies
... Bill and Woody have opened wonderful doors for my family. Give them a click or a call and let them do the same for you!
*
Dee Lincoln's Steak and Burger Bar
... truly one of DFW's finest dining experiences experiences!
DONUT 6: Our thesis ...
The Mavs have 6.5 top-notch, sure-fire rotation guys.
Then there are the "Be Ready'' guys, and we shuffle through their files here
with anticipation of the way Rick Carlisle will skillfully utilize them.
And, as always, how accepting the fellows might be to the coach's "skillful utilization.''
By the way, the Bernard James contract is not of the "Training-Camp Contract" but rather of the "full" variety ... another chance for Sarge to be a "Be Ready" guy.
DONUT 7: K.O. Oden...
Former NBA No. 1 draft pick Greg Oden has been formally charged with battery for allegedly punching his ex-girlfriend in the face during a fight. And listen, if you want to shrink your basketball profile more than it's already been minimized -- injuries have morphed Oden into an afterthought -- allegedly drawing blood while allegedly punching your girlfriend in the face is a handy way to accomplish that.
Goodbye, Greg.
DONUT 8: Fan fave, right? ...
A fan favorite,
NBA referee Dick Bavetta, is shutting it down.
(I'd say, as refs go, he was a fan favorite, right? If only for this?
DONUT 9: BOGO! ...
What we've been doing for 14 years inside Mavs HQ now has us as excited as we've ever been for Mavs basketball ... and that's reflected in everything we do at DallasBasketball.com ... and Mavs fans who want the in-depth, fun and accurate coverage of our favorite team can now advantage of a soon-to-expire offer from us and the network.
Wondering what it is like to be a premium member at DallasBasketball.com? Looking for a reason to return or explore? Well, your time is now.
DallasBasketball.com now offers you a chance for all levels of Mavs news, analysis and scoop. Our provides wall-to-wall coverage for any true Mavs fan. ... and it's just 10 cents a day to get inside ... and to also be an insider of your other favorite teams, Cowboys, Longhorns, Aggies, Sooners, you name it!
The BOGO - which gives you a free month after you get on board with a monthly, 6-month or Annual subscription - makes this the best bargain in sports journalism. We'll comp you the the next month free following the billing after the free trial. ... and you'll join the thousands of Mavs fans who have come aboard in recent months!
Already a monthly or 6-month subscriber?
Simply click the link and upgrade to the annual subscription and we will give you two months free as well!
Or you can call the Scout sales center at 1-888-501-5752 between 9am-6pm CST to take advantage of this great offer.
Thanks for giving us a try ... Our podcasts, videos, analysis, news, access and commitment to covering your Mavs THE RIGHT WAY is second to none ... and we look forward to fulfilling your needs inside Mavs HQ and beyond!
DONUT 10: Simmons' Kingdom ...
If you're a Bill Simmons guy and/or a Grantland guy (I can certainly see how you enjoy the latter more than the former), you're probably going to be a fan of his newest ESPN's endeavor.
"The Grantland Basketball Show" debuts on Oct. 21. It's an hour-long show with as many as 18 episodes during the coming NBA season.
As a result of this move, Simmons will no longer be an analyst on "NBA Countdown." ... which you are probably fine with, and which he is certainly fine with, given the fact that those people actually didn't let him talk that one time for a total of 10 minutes.
Now he's in charge of his own 60-minute TV show? Good for Bill. I bet he allows himself to talk for 60 minutes.
DONUT 11: Workout wonder ...
Let's catch up with
Tyson Chandler, Workout Wonder.
12: The Final Word ...
Jeremy Lin is suddenly somebody's idea of a bigger idea now that he's a Laker? Um, check. Jeremy Lin as a Madame Tussaud wax legend? Um, check. Jeremy Lin smashing cake into his mom's face?
Um, check, check, check.