Today's Donuts are sponsored by
McKinneyDentist.com
... with us since 1995! Give "the finest dentists in the land'' a click and a call!
Dallas Mavericks
owner Mark Cuban recently joined
"Ben & Skin'' for a lengthy sit-down on 105.3 The Fan.
DB.com has cherrypicked through the terrific interview for Mark Cuban's Top 10 Takes:
DONUT 1: Dirk as 'The Man' ...
"Dirk is the man. Dirk and I sit and talk about all of this stuff. He knows the strategy, what we're trying to do, why we're doing it. He realizes that if he didn't do it, the chances of him being in a championship position weren't nearly as good. Dirk is very good at saving his money and Holger ...wears the same three pairs of pants and three shirts. ... There wasn't a lot of tension there.
"Dirk and I laid it on the line. There is no question he could've gotten paid more money, but he wants to win.''
More on
the inside details of Dirk's Deep Discount here.
DONUT 2: Lessening the load ...
"That is really the hope. Part of the lesson that we proved when we won, and what San Antonio proved, was that it wasn't Duncan getting that last-minute hoop. It was Patty Mills and Danny Green. Anybody was in a position to contribute.
"The lesson isn't, 'Can can just one guy carry the load?" but "Can one team carry the load?" Every guy that we added … is a willing passer. I am hoping that makes the difference more than Dirk having to carry the load.''
DONUT 3: "Chandsome'' Parsons ...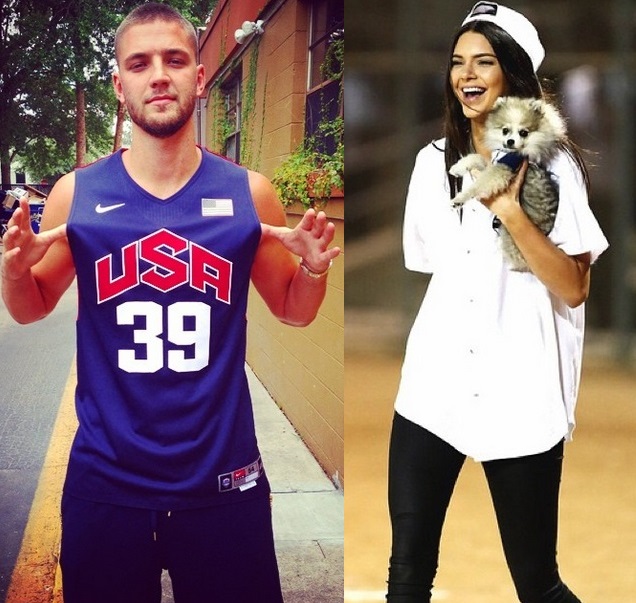 "Let's put this (TMZ stuff with Parsons) into perspective. ... I think it's the fact he went out with, what's her name, Kendall Jenner (of the Kardashian clan)? It's more her than him. I don't see (the big contract) making a huge change; that's just not his personality.''
DONUT 4: Parsons the player ...
"Chandler … wants to prove that he's worth it. He's working his butt off to do it. ... He wants to prove everybody he's worth every penny. He wants to be a cornerstone for the Dallas mavericks. That's where his head is at.''
We've got a
vast library of Parsons-to-Dallas information here. Dig in!
DONUT 5: The TY upgrade ...
"With Tyson Chandler, I think we are going to be better defensively. No disrespect to Sam Dalembert; Sam really had some good games. (But) when San Antonio adjusted to their pick-and rolls and Splitter was killing us (in the first round of the playoffs), I think Chandler really would have helped us there significantly.''
DONUT 6: On the genesis of the TY trade ...
"One of the things that started the whole thing was when we played the Knicks this past season was how springy he was. I actually saw him at dinner that night in New York. I went to dinner with some friends. I said, 'Tyson, are you fully healthy? Because you look like you're ready to jump out of the gym!' He said, "Yeah, I lost some weight. I feel great. I've got some spring back in my legs. That was kind of a precursor to the whole thing."
Review all those trade details here. ... 34 of them, to be exact!
DONUT 7: On the value of the draft ...
"We value the draft. But we value the draft more now than we did before. We have better information ... You have to put a premium on draft picks just because of the financial implications. Before, they were more of a tool to get an established player. We've just missed. We always try to re-evaluate. ... I can make the excuse that we haven't had a high draft pick or the draft wasn't very good. It still doesn't matter. Since Devin, we haven't had a lot of successes.''
This concession is
music to the ears of DB.com's David Lord, who explains here.
DONUT 8: Monta adding ...
"I talk to him about trying to add to his game. He works hard on his game. He wants to improve on his pull-up (jumpers). I asked him to work on done other things and he was excited about that. I think the key for Monta is to add at least one thing to his game that will surprise teams and add another dimension for him. I know he's working on it."
DONUT 9: The Al-Farouq secret ...
"The last two years, he's been the best rebounding small forward in then NBA. It's not even close. He was literally one of the first calls I made during free agency because we were hoping to get him as a young stud defensively. We think in our system he'll be able to produce offensively much better. ... We're going to work to build confidence.''
Aminu is
in a sense, an NBA iron man, as we explain here.
10: The Mavs rivalries ...
"The Rockets are going to be because of what happened with Chandler. ... Every bit of me wanted to kick (Daryl Morey's) ass. That's a compliment to him. Daryl is very smart and it was very much a game of chess. ... Oklahoma City is still going to be strong. ... (But Dallas' top rival) is still the Spurs.''