Today's Donuts are sponsored by
McKinneyDentist.com
... with us since 1995! Give "the finest dentists in the land'' a click and a call!
DONUT 1: Knuckleheads + Prima Donnas ...
Dallas Mavericks
owner Mark Cuban is
on-record here about the number of knuckleheads and prima donnas one NBA locker room can endure.
It's a chemistry thing and it's a leadership thing. A team led by Dirk being Dirk, a committed Kidd and a locked-in Terry easily made a guy like DeShawn Stevenson work without a hitch. ... and a Dirk-led room clicking goes all the way back to Vernon Maxwell's stint here.
Heck, this locker room transformed men like Marion and Vince -- previously considered by some to be BOTH knuckleheads AND prima donnas -- into not only integral cogs, but even leaders themselves.
Cuban believes a team can get by with a single knucklehead and a single prima donna in a room, and that makes sense. ... think back, now, to how Delonte West departed here at the same time O.J. Mayo was a reclamation project ... and then how Mayo himself skidded completely off the map.
We can go back into the Cuban Era and find other examples of when there was a "Knuckleheads + Prima Donnas'' overload ... a fun parlor game! But we can also know this, about Dallas rooms past and future: When your very best player is "special'' but isn't a prima donna, and when your very best personality is a "goofball'' without being a knucklehead ... it's difficult for even the most demented Mavs teammate to believe he has the right to try to get away with shenanigans or sloppiness.
That's "The Dirk Dimension'' -- his sheer presence is Knucklehead-resistant and Prima Donna-retardant.
DONUT 2: Chasing Greg Monroe? ...
My buddy Jeff "Skin'' Wade and I have kicked this around a bit, and on one level it certainly works: The Mavs entered Summer Shopping with a very high opinion of Detroit big man Greg Monroe, but also with the conviction that Monroe would remain with the Pistons in one form or another.
And that's indeed what's happened. New boss Stan Van Gundy is said to think highly of Monroe, but the organization has locked him into its QO of $5.8 mil and Monroe has signed the deal.
But is this nevertheless worth a "try-him-on-and-see-if he-fits" exercise?
DONUT 3: Trial size ...
Our man David Lord frankly notes that as this is the NBA's "boring season,'' such an exercise would be fun to sink our teeth into.
But what meat is there here? Wouldn't turning this exercise into a headline, or a Premium piece, amount to the "click-whoring'' that we so abhor?
So, first of all ... no headline at all. No Premium piece. No click-whoring. Just three guys round-tabling it.
DONUT 4: Skin's side ...
Skin's thinking began with the notion that Dallas has respect for Monroe's talent (absolutely true) and the thought that if he fell through the cracks of free agency ...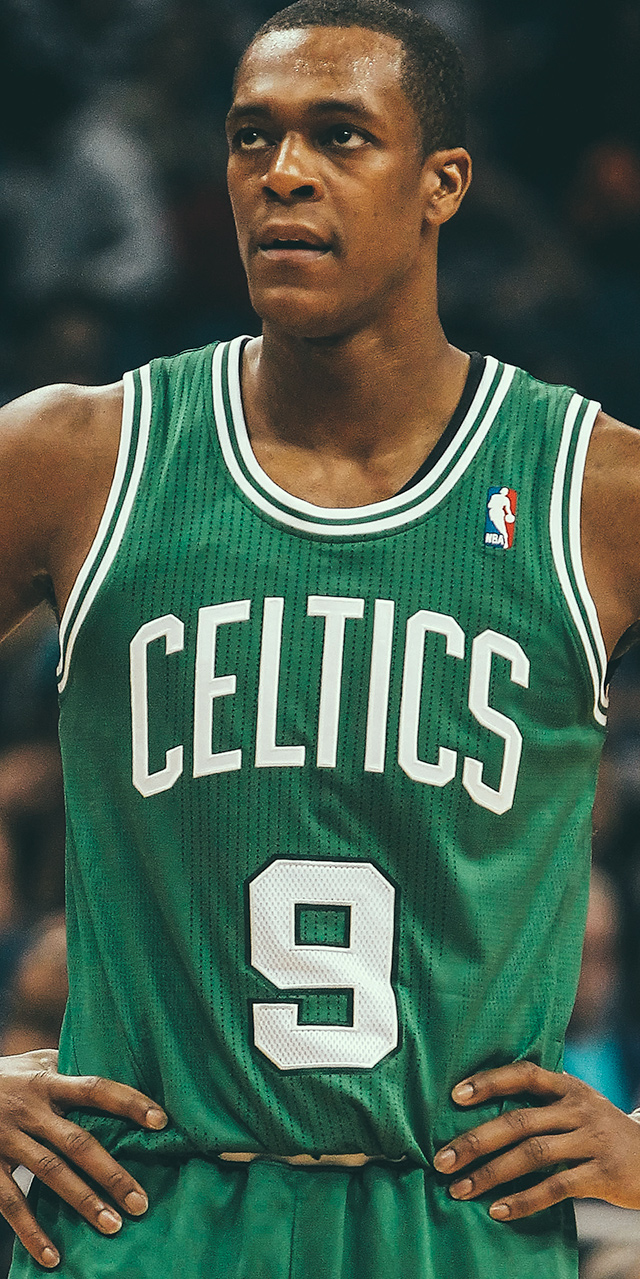 Well, Monroe is under contract. But I'm sure he feels he "fell through the cracks.''
And when Skin let's his imagination wander, he can see Monroe as "a little position I call 'Kevin McHale.'"
Bird, Parrish and McHale then.
Dirk, Tyson and Monroe in this vision?
Skin notes that in this imaginary acquisition, Monroe comes off the bench this year but is a "modern center'' and a candidate to be the Dallas starter in the future "depending on how things go.''
Again, we're just playing Fantasy Basketball here. But it's a fun thought.
DONUT 5: A fun thought ...
... That D-Lord isn't buying.
"I don't see how he is relevant to the Mavs,'' David says. "To me, he plays the same position as Dirk. He certainly isn't a defensive guy to complement Dirk, and he's been embroiled in his dispute with Detroit because he wants something approaching a max salary -- which is not what Dallas wants to pay a backup, which is what he'd be in the real world of Mavs basketball, with Tyson and Chandler Parsons already here.''
DONUT 6: One more thing ...
One more thing before we accept your brownie point for not click-whoring this idea: The Mavs aren't overloaded with trade assets to entice Detroit into giving up a player its about to get really good value on.
Now, next summer? We can have this conversation again, tucking away what we know about Dallas' high opinion of Monroe, his possible desire to escape Detroit, and Skin's note on "depending on how things go.'' ... meaning, where the career of Tyson Chandler and maybe the career of Dirk is a year from now.
DONUT 7: Rondo and the cupboard ...
A year and a half ago,
DB.com broke the story of the Mavs' interest in Rajon Rondo.
The talks were legit ... but as we noted at the time, Dallas' talent cupboard was too bare to allow buddies Donnie Nelson and Danny Ainge to make any substantial progress.
So
play with Rondo trade ideas now.
The Dallas cupboard isn't nearly as bare as it was a year ago. But this is another file-away for me, a 2015 Summer Shopping solution to a final-piece solution to continued contention.
DONUT 8: Bledsoe positioning ...
Folks who haven't checked into
Mavs HQ's thoughts on Eric Bledsoe are advised to do so here.
It's the final word on the subject, in more ways than one.
DONUT 9: Losers! ...
My
list of "NBA's Bottom 10 Losers,'' meant to offend no one.
Unless you're the kind of loser who can't take a joke.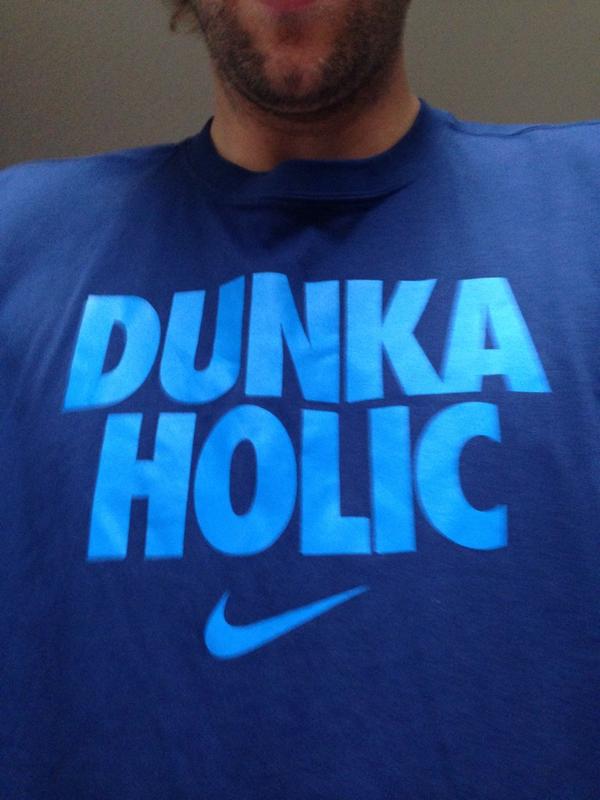 DONUT 10: The Betting Line ...
The
line on 2014-15 Dallas Mavs wins is 48.5 wins. Am I a homer to thinks that's set way too low, that a healthy Dirk means 50-plus, and that we should all get busy and find us a bookie?
DONUT 11: Everybody Loves Raymond ...
Could Raymond Felton - to some the Mavs' lone 'offseason black eye' - turn out to be a valuable asset in Dallas? At the risk of sounding like a contrarian, our Jonathan Auping
is positive enough to say "yes'' about Felton in Dallas.
12: THE FINAL WORD ...
Dirk -- a goofball without being a knucklehead and a superstar without being a prima donna tweets out the above photo with the following caption:
"Nike finally sent me the right shirt. ...''
Ah, The Dirk Dimension.