The Spurs got their rings and they get their props for rolling out a shorthanded lineup in the NBA season opener and still looking like the champion-caliber Spurs. Tony Parker jitterbugged his way to 23 points, Manu Ginobili was clutch multiple times on his way to 20 and Tim Duncan -- who Mavs owner Mark Cuban wishes so desperately would finally retire -- contributed 14 points and 13 rebounds, registering his NBA-record 14th double-double in a season opener.
So yeah. The Spurs are still the Spurs. Dammit.
And the
Dallas Mavericks
? This is an extremely promising work-in-progress effort to create a totem pole as demonstrated in the final seconds, when the do-or-die outcomes were put in the hands of Monta Ellis, who often handled that role wonderfully last year, and Chandler Parsons, who is billed as the heir to Dirk Nowitzki in this department.
But the "heir'' to Dirk isn't Dirk. And that why I'm left wondering about how, exactly, Dallas will end up playing its game of "Dirkopoly.''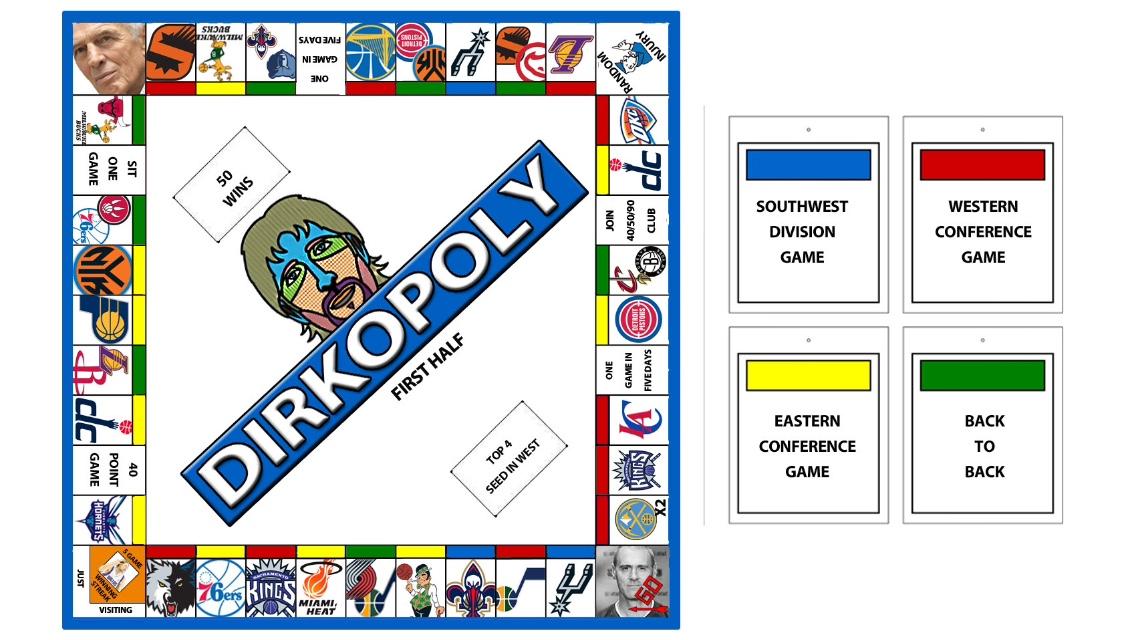 This glorious DB.com chart by our Mike Marshall represents more than just colorful silliness. This is also about the "when'' and "how much'' of Nowitki as the guy who remains Dallas' central player.
Monta Ellis? He scored 26 points, but his attempt to dribble to the basket through traffic resulted in a costly turnover.
Chandler Parsons? He's got a history against the Texas rival Spurs; last year, Parsons averaged 18 points per game against them with Houston, shooting 42.3 percent from 3. And his start was great, skying over Duncan for a ferocious one-handed slam.
But in this game, at its biggest moment? Rapid final-possession ball movement (which did, for the record, include a Dirk touch) resulted in a Parsons right-arc 3 that would've won the game. ...
But was errant.
Parsons finished 2-of-10, and it's not his $16-million salary that makes that unacceptable; it's his talent.
"Me personally, I've got to step up,'' Parsons conceded. "I can't have too many more nights like that."
Ellis' shooting percentage was fine on 11 makes, but maybe the 21 attempts are out of whack, in that they dwarf Dirk's 11 attempts, which resulted in seven makes and 18 points.
I know many are quick to assume Nowitzki is in "transition,'' from superstardom to something else. But he played 32 minutes here, had six rebounds, four assists and a steal, and pretty much looked like "The Uberman'' to me.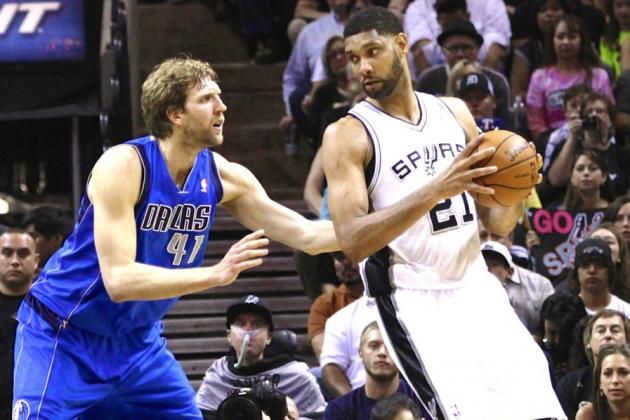 So many of the supplemental pieces seemed to fit right in, with Tyson Chandler contributing a highly active eight points and 10 rebounds, starting point guard
Jameer Nelson
good for nine points and three assists, and "closer''
Devin Harris
finishing with an explosive 17 points.
The Mavs didn't feast in San Antonio (unless you count the steakhouse). But they will do so, against other foes and maybe even this rival, eventually, when they figure out that playing the game of "Dirkopoly'' remains, after all these years, their surest bet.
"I love a lot of the things that we did,'' said coach Rick Carlisle, taking an understandably positive bent. "It was a great game. ... You can't kick off the season with a better game for the fans."
See what Mavs fans are saying here!
Related Story: OHow the Rotation Should Roll

Related Story: Meet the Mavs, profile by profile

Related Story: Mavs Formula: Top-5 O, Top-10 D