DONUT 1: The two needs
The Mavs need better play from the starting point guard. And they need more interior grit.
As David Lord and I sit around the big DB.com Roundtable and spit-ball needs, those two jump out. (And will be addressed in more depth here in the coming 24 hours.) Set aside the desire for better play at the 1 to start games (c'mon, Jameer!) and let's go to "interior grit.''
In a trade, this can mean a more bullish presence, an "enforcer'' type who rebounds and defends. But interior accomplishments can also mean doing things on the offensive end, on the fly and into the paint, or in a "finesse'' way, if that's what you have at your disposal.
The driving behind-the-head drop pass to a cutter for a dunk? That's unselfish, that's finesse but it's still attacking, and that's interior play that (at least on the offensive end) that fills a need for a very good 13-5 club searching for ways to get better.
DONUT 2: The Inequity
Is there some imbalance, some inequity, in the way the NBA is weighted? In the best-ever argument for a change in how playoff teams are arranged (1-through-16 makes oh-so-much sense), look up your Saturday morning NBA standings and see that your Mavs sat at 12-5. ... and that such a record was good enough for only fourth place in their own division.
DONUT 3: Showing some bite
The Mavs at Chicago on Tuesday? That's marquee stuff (and yes, I'll be part of the "MAVS Live'' TV team that brings it to you on FOX Sports Southwest beginning at 6:30). You'd like to see Dallas show some bite here ...
But for now you get to see why in the debate between all-time power forwards, we're happy to take Dirk while somebody else takes the fake-bullying Garnett.
DONUT 4: Rush past 300
Rick Carlisle (who has 581 wins overall) won his 300th game as the
Dallas Mavericks
head coach in Toronto. The Mavs franchise leader is Nellie (at 339), with Motta behind him (at 329).
Is it just me, or does it seem that Nellie's 300 was a slow climb and Motta's 300 was a slow climb but Rick's 300 is a mad sprint?
DONUT 5: You had to be there
Mavericks owner Mark Cuban used the Knicks' recent visit to Dallas to take a poke at New York coach Derek Fisher -- and Fisher is fortunate to get off this easy.
"I'm ... concerned with his health and welfare,'' Cuban said. "I know how hard it is for him to fly and travel and be away," Cuban said sarcastically.
The sarcasm is in reference to Fisher's 2012-13 con job, when Dallas signed him and handed him an important role, only to request his release after nine games because he planned to retire because he was struggling with being away from his LA-based family.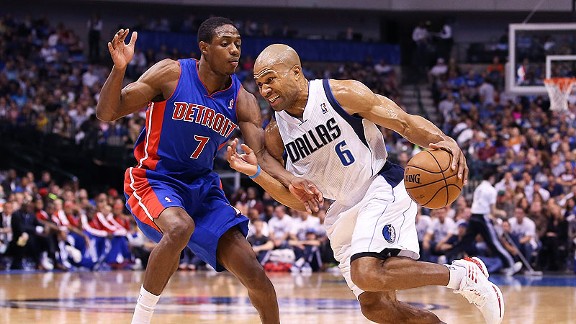 Dallas cordially granted him his wish ... at which time he shifted nowhere nearer LA by signing with the playoff-bound Thunder.
It was a con job, really. Not forgotten by the owner. Shouldn't be forgotten by this fan base, either.
Now, Dallas is at Chicago on Tuesday and then at Milwaukee on Wednesday, the butt-end of that roadie back-to-back meaning Cuban will get an opportunity to address Bucks coach Jason Kidd, who sort of betrayed the Mavs at the end there, too, with some double-agent stuff.
The difference, of course, is that Kidd's fingerprints are all over Dallas' 2011 title. So, that grudge really isn't destined to last very long, I don't believe.
DONUT 6: That actual game
Cuban vs. Fisher was the pre-game show. Tyson Chandler vs the Knicks was the main attraction.
TY -- insulted by Phil Jackson upon his departure from New York, Jackson suggesting Chandler was the root of a chemistry problem with the Knicks -- exacted his revenge with a 17-point, 25-rebound performance in Dallas' win.
Was Tyson fired up?
"We were talking about before the game that we had to shoot him with a tranquilizer gun to slow him down a little bit," Dirk said. "He was obviously amped up for this one."
We were amped up, too,
as you'll see when you read our review of the OT chess match that was Mavs-Knicks.
DONUT 7: Hook up with DB.com!
Keep it here on DB.com as we will keep you posted in a variety of ways from inside your team ... Here on the HOME page,
and here on DB.com Boards
... Thanks for joining us as we launch our 15 season inside the Mavs!
Oh, and if you want to be
a Mavs Insider with Premium coverage? Click here
to take our free 7-day trial and then for 10 cents a day, you are among the most informed Mavs followers on the planet! Go Mavs and Go Premium!
Also, hook up on Twitter with
Fish
,
Mike Marshall
,
Michael Dugat
,
Jonny Auping
and
David Lord
.
DONUT 8: Relentless Monta
Thanksgiving Week. It's been about enduring Squash Casserole so you can get to the pumpkin pie, about putting up with a Mavs loss to the Pacers so you can get to Friday's marquee matchup in Toronto, and about tolerating 'Erratic Monta' because you always still get 'Relentless Monta.' And it
was 'Relentless Monta' who keyed this 106-102 'signature win' over the Raptors. Read about it here.
DONUT 9: Stomping the Sixers?
Well, "stomping'' didn't quite take place.
We don't mean this as an insult to the rest of the Mavs as much as we mean it as a tribute to the centerpiece of the Mavs. A Saturday night of rest for Dirk Nowitzki in Philly meant a Saturday night of nail-biting for the rest of us.
A 53-point blowout this one wasn't. Our review of a too-tight win in Philly here.
DONUT 10: Thanks to our pals and sponsors!
Meet the family at
Estilo Gaucho
, selected as one of the top 100 steakhouses in America ... where every occasion is a special occasion!
Here's
McKinneyDentist.com
... with us since 1995! Give "the finest dentists in the land'' a click and a call!
Thanks to
Red Rock Bar & Grill,
our north Dallas hangout for live music and sports!
Meet
LS Wealth Strategies,
with Woody and Bill helping to guide my family and available to do the same for you!
And
Dee Lincoln's,
the famous DFW restauranteur now with a new location near Park and Preston!

Oh, and guess what? We're opening a bar!
It's called "THE MAVERICK''!
Very soft opening starting today, a blowout party on Saturday featuring the hot DFW band "Incognito,'' sports, live music, burgers, all with a Texas flavor ... come LIKE us on Facebook and then swing on in!
DONUT 11: No fellowship with Melo
We sort of knew this as it was unfolding -- the short meeting, the lack of positive vibes, the immediate turn toward the next-level free agents -- but Mark Cuban is now confirming that there was never much of a summer-shopping match with Carmelo Anthony.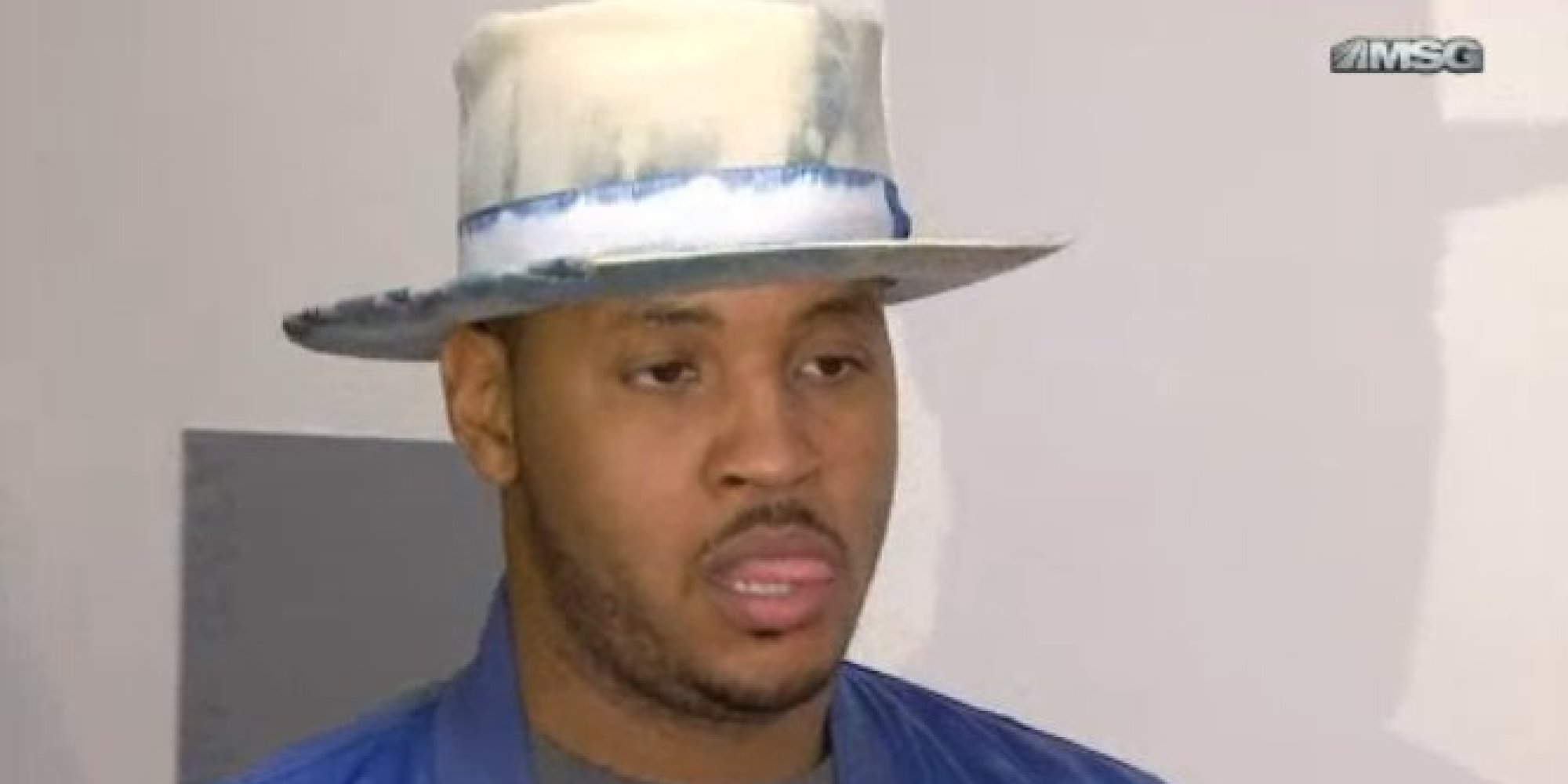 Dallas, along with Chicago, Houston and Los Angeles, were on the short list of Melo suitors. We said at the time that finances suggested he'd never leave the Knicks, and that's exactly how it played out.
"I wasn't overly-confident,'' Cuban said, (because) he didn't say 'yes.'''
Cuban doesn't mean "yes, I'll sign with you immediately.'' He means he wasn't getting reactions in the affirmative to the Mavs' pitch ideas.
"Any time someone doesn't say 'yes' to you. ... I'm from that 'ABC school of selling,' 'Always be closing.' I didn't even think I was getting the steak knifes.''
For you young readers, that's a reference to one of the finest (and most profane) monologues in film history, from David Mamet's 1992 ''Glengarry Glen Ross.'' Here. Enjoy:
DONUT 12: The Final Word
"Teams are going to scout us and we're not going to score 140 every night." --
Dirk Nowitzki
<