DONUT 1: The Big Lead
The
Dallas Mavericks
hosted another "Seats for Soldiers" game on Sunday. It's always an inspirational event for everyone in the building ... and maybe it's no coincidence that after Sunday's 125-102 win at the AAC over the Bucks, Dallas is 9-1 on "Seats for Soldiers" nights.
We break down the game and look ahead with week-opening takes ...
DONUT 2: Mayo or Monta?
Most Mavericks' fans would probably say that O.J. Mayo's one-year in Dallas during the 2012-2013 season was … frustrating. And that's being generous. Mayo was never able to meet the challenge of second scoring option to Dirk Nowitzki and his focus and effort were questioned numerous times by Rick Carlisle.
So at season's end Mayo and the Mavericks parted ways. On the other hand, Monta Ellis and the Milwaukee Bucks were never exactly the perfect match, either. As we all know, the Mavericks took a chance on Ellis and it has paid off handsomely. The Bucks, for their part, took a chance on Mayo and it, well, didn't quite pay off as much.
Ellis took his game to another level last season playing with Nowitzki and has been an All-Star caliber player so far this year. Mayo has been just a step up from disaster for the Bucks. He averaged 11.7 points per game last year and is only scoring 10.7 so far this season.
Sure, the most common response to this would be that Ellis is simply a better player than Mayo and that is undoubtedly true. But when Dallas and Milwaukee essentially swapped guards in free agency, the Mavericks signed Ellis to a three-year, $25 million contract and the Bucks signed Mayo to a three-year, $24 million contract. It's safe to say that Dallas exercised better judgment in their player evaluations than Milwaukee. ... but it's worth noting that the overall judgement of the two players put them at the same tier, in terms of the way they were compensated.
Sunday, Ellis scored 19 points off of 7-of-13 shooting to go along with four rebounds and four assists. Mayo scored 12 points off 5-of-14 shooting to go along with three rebounds and three assists.
To O.J.'s credit, he had positive things to say about Dallas' program.
"Same system, same system,'' he said. "Coach JK (Jason Kidd) won a ring here. It's about moving the ball, sacrificing yourself if for another teammate offensively to get a good shot and turn it into a great shot. You know, we can learn from it and get better."
DONUT 3: "MontaBall'' for the "Dirkie''?
Those numbers make Monta a leading candidate (again!) for "The Dirkie,'' the Player-of-the-Game trophy DB.com traditionally awards after every Mavs win.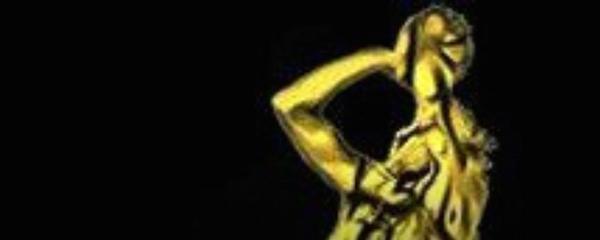 Here,
, the candidates, the thoughts and your votes!
DONUT 4: Kidd's in the zone
Sunday night also marked a return to the American Airlines Center for Jason Kidd, this time as head coach of the Bucks.
The 2011 Mavericks championship team famously implemented zone defense at times to frustrate opponents. This has always been a strategy that Carlisle likes to throw into the mix sporadically, but that has been less and less the case in recent years, especially early into this season.
Before Sunday's game Carlisle said that Jason Kidd was the perfect player to play in a zone because of his strength, quick hands, and ability to play up top as well as in the lower wing positions.
Zone defense is often seen as a way of hiding individual defenders' inefficiencies, but it still depends upon very specific skills. It also demands that each defender box out their area upon missed shots, which makes it hard for smaller guards like Jameer Nelson and Monta Ellis to succeed within it. Without a player like Jason Kidd in the lineup, zone defense can't be relied upon as a fix-all to stop opponents.
It was fun to reminisce on all this with Kidd in the AAC ... in a building that will eventually feature his jersey hanging from the rafters.
We hope.
DONUT 5: Apple Moving Move of The Day
On Friday against the Suns, the Mavericks gave up 10 three-pointers in the first half. Defending the three has been arguably their biggest weakness this season as they give up more per game than any team in the NBA.
At least for one night, against the Bucks, the Mavericks showed signs of addressing that weakness. Milwaukee shot only 4-of-15 from three in the game. The Bucks had been scorching from three coming into Sunday, shooting over 50 percent from behind the arc in their previous two games.
It's only one game so the Mavericks haven't proven anything yet, but it's a step in the right direction. ... and it's The Apple Moving "Mavs Move Of The Day!'' Thanks, Apple Moving DFW!
DONUT 6: Dirk's Bounce-Back
Nowitzki took the night off when the Mavericks defeated the Bucks last week. Our story on that marvelous finish and win is here.) His return to the court was less than impressive as he shot 2-of-10 in a loss to Phoenix. (Our story on that less-than-marvelous loss is here.) At age 36, it's natural to let the unthinkable seep in and wonder about that inevitable decline ...
But no. We won't have that sort of thinking here. WE WON'T HAVE IT.
Nor will The Uberman.
Sunday, Nowitzki promptly assured everyone that his shot is just fine. Last June's second overall pick Jabari Parker spent much of the game guarding Nowitzki and it's safe to say he was less than qualified for the job. Dirk shot 8-of-12 in the game and scored 21 points.
The occasional night of rest for Nowitzki may be necessary to keep him fresh for the playoffs, but games shooting 20 percent from the field? Well, don't expect too many of those. He can still make his claim for best shooter on the planet.
DONUT 7: Thanks to our pals and sponsors!
Here's
McKinneyDentist.com
... with us since 1995! Give "the finest dentists in the land'' a click and a call!
Thanks to
Red Rock Bar & Grill,
our north Dallas hangout for live music and sports!
Meet
LS Wealth Strategies,
with Woody and Bill helping to guide my family and available to do the same for you!
Thanks to
Estilo Gaucho,
authentic Brazilian cuisine, family-owned and operated and just named one of the top 100 steakhouses in America!
And
Dee Lincoln's,
the famous DFW restauranteur now with a new location near Park and Preston!
Oh, and man-oh-man did we have a blast at our grand opening of
The Maverick!
Yes, yes, we opened a bar and we've love to have you swing in for sports, live music, burgers and a real Texas flavor!
DONUT 8: Statastic
Run DMC (Nowitzki + Ellis + Chandler Parsons) = 26-39 shooting for 68 points.
The Mavericks' "Big Three" is largely forgotten in conversations about the league's most dangerous trios, but they can be as efficient offensively as any. Sunday night showcased that.
They scored those 68 points without a single one of Nowitzki, Ellis or Parsons playing 31 minutes. This trio's offensive abilities isn't the cure-all for Dallas' flaws, of course. But it reminds again that at 16-6, the flaws around here are greatly outweighed by the positives.
DONUT 9: Parsons Delivers the Goods
There has been a lot of criticism of Chandler Parsons early in the season. A good deal of it has been unfair; Parsons isn't a player you acquire to take over games, rather he is a guy that can fill in the blanks in a number of different areas and complements great players.
But ... that money!
That being said, a lot of people wanted to see a game from Parsons in which he looked like the highest-paid player on the team. He provided a little bit of that Sunday night when he contributed the best game of his Mavericks career.
He finished the game with 28 points off of 11-of-14 shooting to go along with five rebounds. He was aggressive as both a creator and a spot-up shooter and he's making his case for best pump fake in the NBA.
Said Parsons: "You want to be a threat. You don't want teams to key in on Monta and Dirk. They've been playing great, but we have multiple guys that can score the ball and I'm one of those.''
The coach had more to say.
"He has been more aggressive the last couple of weeks,'' Carlisle said. "He is just really working at it. We cancelled shootaround today but he came in and wanted to shoot so we shot for 20-30 minutes and he is just really working at it. He is getting more accustomed to his teammates and vice versa. When you work hard like that, good things are going to happen. I can say the same thing for Monta Ellis and all of these guys that are playing well for us right now. They are doing the work, and that is what you have to do."
The Mavericks don't need games like this every night from Parsons because he contributes in a lot of little ways, but it's nice to know that he has them in him. ... and that behind it all is Rick-approved work ethic.
DONUT 10: The official highlight reel
Here's how the win looked, in highlight-reel form ...
The Mavericks now have two days to prepare for arguably the toughest opponent they have faced this season when they travel to Memphis to face the 16-4 Grizzlies in a 7 p.m. tip on FOX Sports Southwest. We'll be a part of the "MAVS Live'' pregame show at 6:30.
DONUT 11: Tuesday's Grizzly Challenge
The Grizzlies' point guard, Mike Conley, starts things for them. He is very tricky once he gets past his defender. He is ambidextrous and has great awareness of where his teammates are on the court. Dallas did a much better job of defending Bucks' point guard Brandon Knight the second time around, but keeping point guards out of the paint has been an issue all season. Conley will be yet another test. ...
as the Mavs, in general, continue to struggle in defending the perimeter, as we detail here in 'Mavs Trends at The Quarter-Mark.''
Memphis is an extremely physical team that rebounds effectively and attacks teams in the post. The Mavericks tend to go small early when Chandler or Nowitzki come out of the game. It will be a real test for Parsons, Al-Farouq Aminu or Crowder to move over to power forward against Memphis.
Speaking of Jae Crowder ... his role on this team will not be consistent this season. Some nights he may not even enter the game. But he embodies Carlisle's "Be Ready" philosophy and that paid off Sunday night.
Crowder played 26 minutes against the Bucks. Only Chandler Parsons played more minutes for the Mavericks. Carlisle said after the game that he expected the Mavericks to need Crowder in a game against a young, energetic team like the Bucks. Crowder was called upon early in the first period and played long stretches in every quarter. He scored nine points and recorded three assists and three steals. His effectiveness allowed Dallas to rest key players down the stretch, namely Nowitzki, who played less than 26 minutes in the game.
Said Dirk: "It's a big week for us (at Memphis on Tuesday, back home for the Pelicans on Wednesday and then Golden State in on Saturday). But if you look at the Western Conference standings, every week is big. Every loss can be big. ... every loss can drop you out of the playoffs.''
DONUT 12: The Final Word
"So far we have demonstrated good resilience. But really, you just have to avoid getting punched in the gut in the first place!'' -- Rick Carlisle.