DONUT 1: The Big Lead
February is here. Thank goodness.
January was brutal. It just wouldn't go away. It's not as simple as having to flip a calendar and the bench is fixed, a backup center appears, they stop sleepwalking through games and the turnovers cease. It can be a mental pivot point, though, and the eight-day All-Star Break is in the mail.
So, what would the first petri dish of the sans-Rondo experiment look like?
An accurate assessment will have to be saved for Wednesday when the death squad that is the Warriors welcome the suddenly point-guard-shallow Mavs into Oakland. Making any authoritative judgements upon what this Mavericks team will look like in the 3-games-to-3-weeks that Rondo might miss would be foolish after this contest.
The Timberwolves are just that bad.
They aren't as bad as they've been seeing as they no longer have a D-League point guard quarterbacking the effort and nasty Pek is back to eating souls. Every opponent deserves respect considering the lack of intensity the Mavericks have shown of the last few weeks. The T-Wolves were expected to be a playoff team last year and now Rubio is back and Wiggins is giving you 66 percent of what Kevin Love did last year and … yeah, I can't talk myself into it. The Wolves are just terrible and there isn't an acceptable reason for why this game was up for grabs in the final minutes.
DONUT 2: Monta's sour
There's no way to double the recommended dosage of sugar to the recipe and make this sound any better: Monta Ellis nearly cost the Dallas Mavericks this game.
I don't feel bad saying that because it's not an attack and it's true. Monta would probably tell you the same thing. That fourth quarter was one of the least-aware stretches of basketball I've seen Monta play in his time here. His legs weren't there and he was not going to accept that as he took impossible fadeaways and contested jumpers from spots that aren't burning red on his shot chart.
We know what shots Monta hits consistently and we didn't see any of those in the fourth.
Typically, when Monta is struggling he can at least muster up enough to get to the hoop a few times for a crafty layup or two in the fourth quarter when the Mavs need to put the nail in the coffin. Monta went full donut in the fourth, missing all five of his shots taken, with a turnover, and split two free throws in an incredibly awkward 6-for-11 free-throw shooting night.
That's the sour for Monta (23 points but on 7-of-21 shooting).
DONUT 3: Monta's sweet
What I noticed Monday is how confident and successful
Monta Ellis
has been shooting the three-ball of late. In his last three games he's shooting 41.7 percent from deep, which is good because he's been taking more than usual. The hidden solution to who is going to stretch the defense via corner threes now that Rondo is here and doesn't require much close-out respect might just be Monta. He's shooting 41.8 percent on corner threes for the season but he rarely ever takes them (.86 attempts per game). We can't get off of this paragraph without mentioning how special Monta was in the third quarter but playing the entire frame clearly took a toll on him that he wasn't anticipating. One barf-bag-worthy fourth quarter out of like every four or five is just something you have to live with when you lean on a tomcat like Monta as much as the Mavericks do.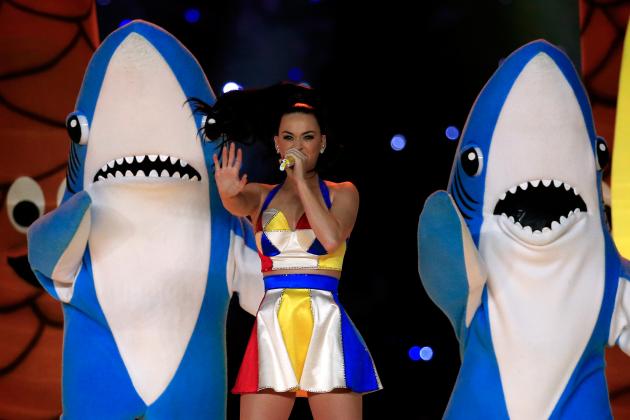 Sometimes you go left-shark.
DONUT 4: Chandsome's rudder
I'm never going to lead you astray on the subject of
Chandler Parsons
. I have no axe to grind and I have zero care for what the checks he cashes say on them. If he's great then I'll tell you so and try to explain what's working. If not, we'll be hand-in-hand doing the autopsy.
Luckily, Monday's is another one of those positive games where I get to write good things and we can be friends.
Parsons has been the rudder for a seasick Mavericks for nearly three weeks now. The incredible thing is that he's doing it with fewer attempts and at an efficiency that would make John Hollinger smile (or whatever he does to show joy). Over Parsons' last six games played he's averaging 17.5 points, 60.9-percent shooting and 55.6 percent from three while finishing around the rim at a 73.9-percent clip. He's actually fourth in the league in effective field-goal percentage over the last eight games (that's where they add up the percentages with made threes being 1.5 times as valuable as twos. Minimum 20 minutes a game). If you take out that bizarre New Orleans game in which he only took six shots, then his averages since January 7th have been 16.8 points, 51.4-percent shooting and 41.3 percent from the arc. That's 11 games so it's not just "Fun-With-Sliding-Scale'' sample sizes. That's a prolonged stretch of getting what you paid for.
Monta is the motor and Parsons (18 points here, including some aggressive blow-by runs to the rim) is the rudder.
DONUT 5: The Chief
Al-Farouq Aminu needs 20 minutes a night.
If
you've been reading my ramblings (come into DB.com Mavs Archives and dig it)
you know I've been pushing for more run for "The Chief'' back to November when he started getting the cold shoulder. Back then I didn't envision a situation in which he'd need to be a one-man bench on certain nights but just let me have this one little thing, good gosh!
This was a seven-point, five-rebound, two-steal, two-block, two-assist performance. Over his last four games AFA has looked like a Brandan Wright Starter Kit, averaging 8.8 points, 6.8 rebounds, 2.8 steals, 2.0 blocks and one wallet that has "BAD MOTHERF@#$%R'' etched on it.
The counting-stats stuff is fun but what I find most important are those moments that remind everybody on the Mavericks that good defense and winning those scramble balls is entirely about effort. Sometimes you need to see somebody else display a skillset to remind you that "Why the hell can't I do that?"
(Fish tweet: "Aminu turns 50-50 balls into 90-10 balls.''
Yes!) Aminu had a few monster blocks here that made the AAC roar in a way that the defense rarely has this season.
"He's one of our best rebounders, pound-for-pound, so that's really important, and that's what's getting him on the floor first,'' Carlisle said. "Then he's playing a good, all-around game of basketball. His energy is important."
He is just everywhere all the time like the damn Nightcrawler. I simply love how this guy plays and he typically brings a tidal wave of points with him.
DONUT 6: Rondo-less
The defense without Rondo is going to be one of those mall kiosks that's selling knock off Oakleys. Faker than some Sweet-n-Low and softer than the water supply around Lake Texoma.
Where the Mavericks have to be special is on the offensive end and specifically with ball movement. The rock was moving here. The 18 first-half assists were very encouraging if you were worried about the transitional rust that might come with yet another starting point guard injection. The Mavericks have now had 13 games of 27 or more assists (they've won 12 of them by the way). Only two of those have come in the Rondo era. So, 11 of their top 13 assist games have been without their all-world ball distributing point guard.
There's no avoiding what your eyes have been telling you and that's the fact that Rondo is a ball-stopper at this point in his progression (that is now halted) with the Mavericks. Monday we saw once again what true ball movement looked like. Only on the occasional Barea isolation possession was the ball not flying around and swinging side to side just hunting the open man.
It's a shame that Rondo got hurt because I was just starting to doubt the entire idea of him being here. My sanity is grateful.
DONUT 7: Speaking of Rondo
Helluva job by Fish and our injury expert Jeff Stotts on
Rondo's injury -- broken this and fractured that -- and what it all means for the Mavs going forward. Read this.
DONUT 8: Red light, anyone?
This one is quite simple: Why does Charlie Villanueva have an non-expiring green light to launch any three ever? He's not a consistently good enough shooter to be allowed to launch six off-balance threes a game like he did here. I'm sure he can get hot but is his once-a-month flame-throwing worth watching him toss four-plus three-point attempts that have very little chance of going in because his feet aren't set and he looks like he's just too giddy to get the shot off?
Carlisle makes the point that Charlie V is a guy who has his teammates rooting for him and that's cool. But he's shooting 32 percent from three over his last eight games let's not act like he's big Ray Allen or something.
DONUT 9: Quoteboard
Devin Harris found himself underneath Pek, his ankle and knee having to endure all that weight with 2:44 remaining. Devin tried to walk it off, and after the game got X-rays. The results were negative ... and Devin is hopeful he'll be able to help on the roadie this week.
"If I can (play through it), I will," Harris said. "Obviously, if I can't, I can't. We'll just have to see how it is. If I can run and cut, I'll play."
More
Mavs quotes in our Quoteboard here.
DONUT 10: Stat O' The Night
This wasn't one of J.J. Barea's better shooting nights but you'd never be able to tell from how he took charge in the fourth quarter. The Mavericks were circling the drain after a 10-2 Timberwolves fourth quarter run while everyone was pretty content with watching Monta Ellis shoot this team clear back into the Cretaceous period.
Not J.J. The moment got large and he had had enough.
He scored the Mavericks final four points as they narrowly escaped an embarrassing game of possession-by-possession execution ball in the final minute vs the T-Wolves.
Said JJB: "We had a 21-point lead. We let it slide. But we got the win.''
I hope the mighty Barea saved a little bit for Wednesday night seeing as we might be light the roster's top two point guards.
DONUT 11: Chewed bones
As the
Dallas Mavericks
watched their 20-point lead dwindle scoring just two points in their final two and a half minutes of the first half I wondered, why is this a seven-point game? Then again in the third, why is this a five-point game? Then in a much more agitated tone in the fourth, why the hell is this a four-point game? And finally in the final minute, what in the hell is going on? The second-half turnovers and Monta playing the role of saboteur had a lot to do with it but I honestly feel like the Mavericks completely underestimated a Timberwolves team that is simply better than their eight-win snail shell they've been living in for a few months now.
There will be no opportunities for estimation or correction on Wednesday night when they roll into Oakland.
(photo USAToday.)
That team will chew up your bones and spit them back in your face.
DONUT 12: The Final Word
"It was a little too close for comfort for us. We pulled it out late, but with no Rondo right now we'll take any win we can get." - Dirk.