DONUT 1: The Big Lead
"I don't count the games,''
Dallas Mavericks
coach Rick Carlisle says, But it's a good thing somebody does. Otherwise, how would we know that your Mavs are 28-13 - their best first-half mark since 2007, when the defending West champs roared to a 33-8 start?
"I knew there was going to be a lot of, 'Hey, halfway point,' story questions,'' Rick said after Friday's win over Denver that closes out the first half of the 82-game season. "Whatever. It's just day-to-day in this league. We've got to build on the positive things we did ...''
The Mavs are 28-13. They are tied for the fourth-best record in the West and for the fifth-best record in the NBA. "Day-to-day,'' yes. But let's embrace the days that have led up to this good point, shall we?
Especially since January closes with some day-to-days that present obstacles. For instance ...
DONUT 2: Mavs at Memphis
Today is Martin Luther King Jr. Day, of course, and FOX Sports Southwest brings you basketball on the special day with Mavs at Memphis -- home of The National Civil Rights Museum -- with a 3:30 p.m. pregame featuring Dana, Bob and myself, and then tipoff at 4. The team toured the museum over the weekend before turning its attention to basketball today, where the Grizzlies present challenges big and small.
Mike Conley is the backcourt leader for the 29-11 Grizz (1.5 games up on Dallas in the standings), but he's missed two games with ankle problems. Dallas wouldn't mind missing him today; he is averaging 22.7 points on 53.3-percent shooting in his last three games against the Mavericks.
Beno Udrih has been playing in his place, and that works in part because the bullish Zach Randolph and Marc Gasol are now joined in the frontcourt by Jeff Green, acquired from Boston in a three-team deal last Monday. What does Green do against Dallas? This year, while playing as a member of the Celtics, he scored 35 and 18 in two meetings.
"They present a lot of problems," Carlisle said. "We've got to get up our physical aggression for this game. We've got to have a real disposition on both ends. We've got to play our game better than they play their game."
DONUT 3: A Parlour Game
Our Mike Marshall poses a Parlour Game question:
Here are two Mavericks players' per-36 numbers over the last eight games preceding Friday's win over the Nuggets: Player A: 14.8 points, 47.2 percent FG, 53.8 percent 3's, 3.5 reb, 2.2 ast
Player B: 13.8 points, 40.7 percent FG, 30.8 percent 3's, 4.3 reb, 2.4 ast
Player A is Richard Jefferson and Player B is Chandler Parsons. Mike Marshall just ruined your day and I apologize on behalf of him. But understand the point of the exercise. Parsons has some things to fix here, needs to more assertive and simply more effective ... which, to his credit, was the case in that last Denver game, a 97-89 win in which he contributed 18 points, seven rebounds and two assists. And some assertiveness. ...
Assertiveness. It's in there. And so is
Chandler Parsons
's ability to be more effective over the course of a long stretch than Richard Jefferson. Worth noting: In last month's loss to Memphis, Chandler Parsons scored 30 points. It's in there, I tell you.
DONUT 4: The Eye Test
We've addressed the positives. And the challenges. Now know this: The Mavericks have lost three of five. So ... You look at a handful of games and you look at the advanced stats in those games and you wonder ...
is Dallas failing "The Eye Test'' here? Mike Marshall examines.
DONUT 5: Stat O' The Day
In five matchups prior to the December game against Memphis, Dirk Nowitzki averaged 25.2 points on 54.1-percent shooting. But in that game he was held to 11 points on 4-of-17 shooting.
Bounce-back?
DONUT 6: FOX Sports Go
Watching the
Dallas Mavericks
grow into the team they will become by April is making for as exciting a regular season as Dallas as had in years. So having the ability to watch all of the games is crucial. ... and part of our fun.
The new FOX Sports GO app is a big win for Mavericks fans, especially for anyone who does a lot of traveling. Outside of a handful of nationally-televised games, local broadcasts are the only way to watch NBA basketball. FOX Sports GO allows you to stream games on your device even if you are out of town. You simply log on and click on whatever cable/TV provider you are a customer of and as long as that provider is in the Dallas area you will be able to stream Mavericks games. I got to experiment with the app at a recent Mavs game and it's easy, fun and ... if you take the Mavs as seriously as we do at DB.com ... important.
You can also watch in your smart phone while you're on the run or log on to FOXSportsGo.com and stream it live online.
Mavericks fans are as devoted and knowledgeable about their teams as any, and you want to watch and enjoy the game any time, any place. Fortunately, the FOX Sports GO app is another step in making sure you can do that.
Get more info on how FOX Sports GO works here!
DONUT 7: 'I Like Powell'
Rick Carlisle on Dwight Powell: "I like Powell. He showed some toughness. He's athletic. And he can shoot.''
Dwight Powell, the rookie big acquired in the Rondo trade, is starting to show some glimpses of some of the things he did with the Celtics' Developmental League affiliate, the Maine Red Claws, where in four games he averaged 21.5 points and 10.5 rebounds while shooting 59.3 percent. Powell was that same guy in his single trip to Frisco, where for the Texas Legends he was good for a 26-pooint, 21-rebound effort in the team's 153-131 routing of the Reno Bighorns in early January.
The original plan post-trade was for Powell to spend a lot of time in Frisco. That plan is changing.
Is is possible that Dwight Powell is a B-Wright Starter Kit? Our Jonny Auping examines.
DONUT 8: What would JO bring?
Since trading Rondo, we've all been searching for the answer at the backup center position. Premium Mavs Fans get a double dose here:
Jermaine O'Neal coming out of retirement seemed the most promising option when we analyze the potential numbers
... At the same time,
if you know about the "kink'' you know about the imperfections of the JO pursuit.
DONUT 9: Thanks to our pals and sponsors!
North Texas' most-honored movers ...
Apple Moving DFW,
, the best in the business!
Meet the family at
Estilo Gaucho
, selected as one of the top 100 steakhouses in America ... where every occasion is a special occasion!
Here's
McKinneyDentist.com
... with us since 1995! Give "the finest dentists in the land'' a click and a call!
Thanks to
Red Rock Bar & Grill,
our north Dallas hangout for live music and sports!
Meet
LS Wealth Strategies,
with Woody and Bill helping to guide my family and available to do the same for you!
And
Dee Lincoln's,
the famous DFW restauranteur now with a new location near Park and Preston!

Oh, and guess what? We've opened a bar!
It's called "THE MAVERICK''!
Sports, live music, specialty burgers, all with a Texas flavor ... at 121 and Hebron ... swing on in!
DONUT 10: The place to kick it around!
The place for Mavs fans to congregate and talk about all these games and all these issues?
On DB.com Boards! C'mon in and sign up for your free membership today!
DONUT 11: Quoteboard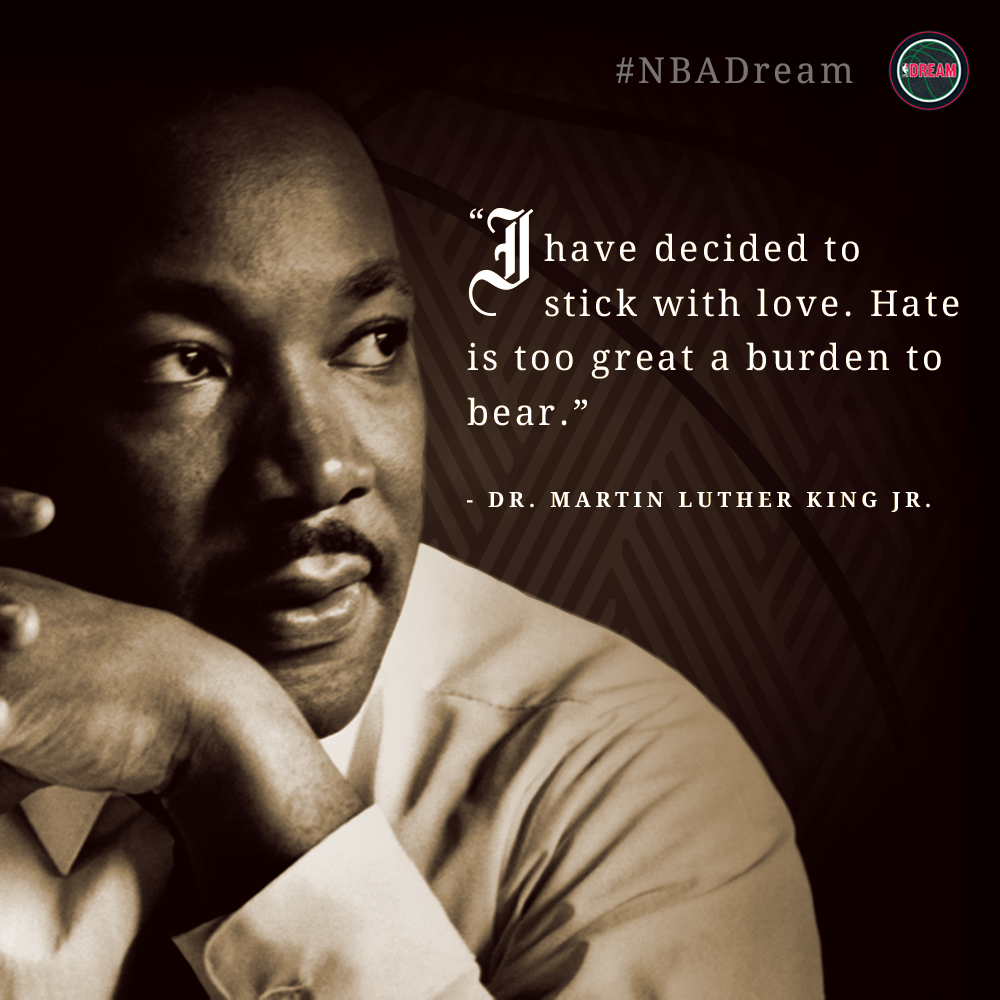 DONUT 12: The Final Word
On the FOX Sports Southwest "Mavs Live'' pregame show? I'll join Dana and Bob starting at 3:30 p.m. but I'll be in the "Fish Tank'' and
Dirk Nowitzki
will be in Memphis, so there will be none of these unsafe shenanigans: