DONUT 1: The Big Lead
Nobody is bulletproof. But this side of Greg Popovich, no coach has earned that right to be so more than the
Dallas Mavericks
' Rick Carlisle. So what he calls "heat'' -- the result of being questioned after the usually-clutch Mavs came unglued, decision-making-wise, in the waning seconds of losses to Chicago and New Orleans?
It really ain't all that hot.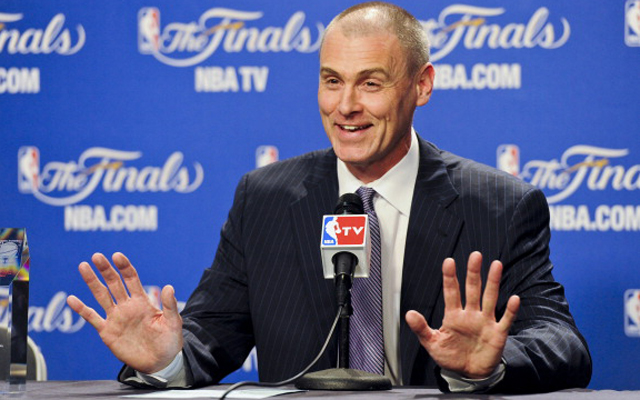 "There are very few correct decisions when you lose games," Carlisle said following the Friday game in which he opted to keep
Rajon Rondo
on the bench for the closing 5:11. "I've learned that after coaching over 1,000 of these. Listen, you've got to roll with your gut. When you're in the position that I'm in, you've got to take the heat and you've got to welcome the heat, because that's what this job is about.
"But you've also got to roll with your gut, so that's what we did. And we just came up short, all of us. We all own it."
Rick later "owned'' it to an even greater extend by conceding the Bulls game move was an "aberration'' and, essentially, a miscalculation.
His prickly handling of media questions regarding that Friday loss drew the ire and fire of some -- including me
, because I think some level of transparency would've benefited him more than his familiar "Angry Middle-School Gym Teacher'' schtick that he uses, very effectively, as scene-control.
By the way, I've been with Carlisle in social settings, interacted with him while he is with his daughter, eavesdropped on him while he exchanged pleasantries with my wife. The "prickly'' act really is schtick, or, at least, something he can turn and off when necessary.
Carlisle also absorbed the heat
for the final seconds at New Orleans on Sunday, when Dallas' inability to execute a simple inbounds play -- twice -- led to a second straight loss.
But note that even in his semi-explanations and quasi-apologies, Rick maintains veiled control. What was it he said about his level of experience?
"I've learned that after coaching over 1,000 of these.''
That's scene-control. One-upmanship. A debate-closer because, what he's subtly reminding you even as you question him is that he's coached 1,000 more NBA games than you have.
That approach -- along with his championship pedigree and the fact that he's one victory away from having won 600 of those NBA games he's coached -- is what makes him near-bulletproof. And "bulletproof'' is a good thing. It keeps a lid on the heat, keeps the focus on the games, keeps any team-wide self-doubt at bay.
It also helps that you add it up, you also see that his gifts as a teacher, his blending of new thinking (analytics) with traditional ("Angry Middle-School Gym Teacher''), his championship pedigree and yes, his "gut,'' usually make Rick Carlisle right.
DONUT 2: 'Hell Month' continues
Carlisle insists he likes to take everything "day-to-day.'' Conventional wisdom pushes the 30-15 Mavs to glance out on the horizon, though, with this gauntlet of a week featuring two back-to-back games and four contests in five nights.
But the hellishness of what faces the Mavs actually spans a month, dating from last weekend — and a pair of last-second losses to Chicago and New Orleans — to Feb. 20, when the Mavs will have played 14 games in 20 days … and that includes the All-Star Break in the middle.
Prior to the break Dallas will have played 12 games in 20 days. Seven of the games in the stretch are on the road. It includes three back-to-back games. Only five of the 14 games will be against teams that currently have a losing record.
The grind continues tonight, against the Southwest Division-leading Grizzlies, visiting the AAC for a rematch of a game a week ago that marked a Dallas "signature win.'' It was part of a push that saw the Mavs elevate themselves to fourth place in the West, just a sliver behind Memphis.
That was then. And now?
DONUT 3: Not a good place
"Today we're not in a good place because we've dropped two games in a row and haven't played well," Carlisle said. "(Memphis, 32-12) is going to be very motivated ... coming in here after we beat them back at their place. We just need to pick it up."
And once it's "picked up,'' it needs to stay "up.''
After tonight's Grizzlies match comes a Wednesday trip to division rival Houston. Then there's a day off before a weekend back-to-back roadie in Florida. That's it for the week … but the month-long stretch is just starting, as later this gauntlet features a Feb. 4th-5th back-to-back at Warriors and at Kings and then a visit from Portland before a merciful All-Star Break that is immediately followed by OKC and Houston on back-to-backs.
It would be wildly optimistic to think the Mavs will end this stretch on Feb. 20 in the same lofty four-spot-region perch in the standings at which they started it.
But if they do?
The Mavs will have survived not only day-to-day, not only a challenging week, but Hell Month, as we discuss in greater detail here.
DONUT 4: The Z-Bo Test
The Grizzlies present a pair of unusual challenges upfront. Let's start with what they do with a healthy Randolph: They have won seven of eight with Randolph averaging 20.4 points and 13.8 rebounds while shooting 59.4 percent. In his last 15 games, he has 14 double-doubles. He scored 10.6 points in the paint for a Memphis team that leads the NBA in that category.
He is unusually gifted and he's on a roll.
"The guy," Grizz coach Dave Joerger said, "is fantastic."
DONUT 5: The unique Gasol
And so is Marc Gasol, who will start for the West in the All-Star Game (with brother Pau doing the same for the East, repping Chicago). He's at 19 points per game, is shooting over 50 percent, and will be part of a Grizzlies interior attack (also featuring Mavs killer Jeff Green) that will require helpers for Tyson Chandler (10 points and 16 rebounds in the win on MLK Day but now coming off a knee bump in New Orleans).
"Over the course of several games, everybody's going to need to get two or three extra rebounds this week, that's what we got to be looking at,'' Carlisle said. "We got to make up a difference of three-and-a-half (per game) in the big picture."
Gasol is so capable on the boards that he can even get rebounds with his head. Chandler Parsons and Dwight Powell need to be among the primary helpers tonight.
DONUT 6: Injury update
There's no shootaround for either team this morning, but we'll keep you updated in this space
and on Twitter
as to Tyson's pregame work. Same goes for starting point guard Mike Conley (wrist) and defensive ace Tony Allen (ankle).
DONUT 7: Stay in touch!
In addition
to following me on Twitter
, make sure
you take advantage of your free membership on DB.com Boards, where thousands of Mavs fans just like you kick around the issues of the day, with specifics that include the Daily Gamthread that you see here! C'mon in!
DONUT 8: Smooth Sailing?
Our first-half-season review uses analytics to detail Dallas' course to this point, while also making the argument that "smooth seas don't make skilled sailors.'' As the waves have become bigger, we're feeling fairly prescient right now.
Read
our Mavs Midseason Review and get smarter about your Mavs!
DONUT 9: Stat of the Day
The Grizzlies have lost 22 of 26 in Dallas and are 7-30 all-time here. Now if we could just somehow get those stunning numbers to equate to tonight.
DONUT 10: Clutch-time story
Mavs Nation spent the weekend debating whether Rondo sitting the final five minutes of Friday's loss to the Bulls is "a story.''
While you're debating, Here are hints as to whether something is "a story":
*The fact that you're debating it. The time you're spending arguing that it's not worth arguing about is kind of an indicator, you know?
*Those of us in the media - at least those of us with the conscience to avoid what Mark Cuban likes to call "headline porn'' - may be dopes and dorks in so many ways, but trust me: I've been a journalist for 32 years. I really don't need Rick cautioning me to not make it a "blow-up story'' and as much as DB.com is a community full of brilliant minds I don't really need to crowd-source opinions on what a story looks like, either.
The Mavs winning or losing while Rondo sits IS worth mention, And then you move on to today and assume it was outlier because Dallas' character as a team is built in part on clutch. ... Which is central to why Rondo was acquired.
As we note in the aforementioned
our Mavs Midseason Review:
"Clutch'' is defined thusly: "the final five minutes of a game within five points.''
The Mavs, going into the weekend, had been crazy-good here:
Clutch FG percentage - first in the NBA.
Clutch offensive rating: second in the NBA
Clutch plus/minus: second in the NBA
Clutch net rating: second in the NBA
It's about Ellis and Dirk, about TY and Carlisle ... it needs to be about Parsons because he needs to get better at it and it needs to be about Rondo because he needs to be on the floor for it. In the final five minutes of tonight's game (at 7:30 start at the AAC), assuming it's close, there's no need for "over-managing.'' There is a need for wise design and crisp execution and Dallas' best five.
And then it'll be a "story'' we can all agree on ... because history says the Mavs will mostly likely have won.
DONUT 11: Need the news?
Want the latest Mavs news on the pursuit of Jermaine O'Neal, or any other subject? It's simple!
Click into DB.com Mavs Archives, and type O'Neal into the box and, voila! It's all there, individually stacked for your protection!
DONUT 12: The Final Word
The rest of this week is a Murderers' (Row),'' Carlisle said. "It's like a week-long playoff series against six different teams.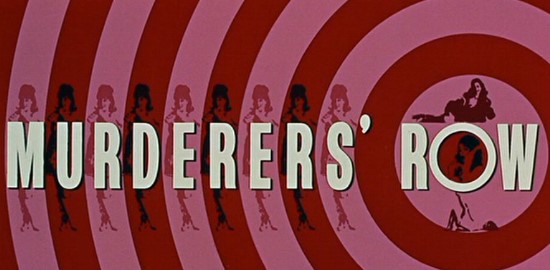 "These are all physical, smash-mouth type teams and they're all experienced teams that are going to be very motivated to beat us, and so it's very challenging. But this is how it is in the Western Conference and we've got to meet these challenges."