DONUT 1: Mavs 107, Magic 102
"We made a fun game,'' Dirk Nowitzki said, "into a hard one for us. (But) I've seen those kind of games turn into losses, so at least we pulled it out."
The fun thing about the NBA (and I mean, 'not fun thing at all,' really) is there are so many games in the regular season that nobody will ever question what events led to a victory in Game 67 of the year. Eighty-two tests over a regular season leave no home for "style points.'' A win gets you one step closer to home court in the West playoffs and the rest is just information emitted out into the ether of the internet. The 20 turnovers and 66.7% on free throws will be forgotten the second the next news cycle begins. What will be remembered is the 44 wins, the 25 losses and sitting just 1.5 games out of the 4 seed. There are only four teams in the NBA with more wins than the Dallas Mavericks at this point and all the doomsday prepping we did last week has long been forgotten.
A 107-102 victory over the Orlando Magic wasn't pretty but it was necessary. I mean you've come this far, why wouldn't you read the rest of my ideas? I'm a cool guy.
DONUT 2: Still Dirty
It used to be that something was wrong or the Mavericks got grossly outplayed in a game if Dirk Nowitzki wasn't the leading scorer in a contest. That's not really how it works now.
On some nights, 10 points will work ... and on others an entire game recap can take place without a single mention of Dirk's efforts.
Dirk was the highest scorer here (25 points) for the first time in a game since January 24th and only the 10th time this season. But, if you squint, you can see the Golden German Moses on the horizon carrying his playoff war drum. In his last three games Dirk is averaging 20.3 points on 52.4% shooting overall and 68.8% from three. That's been the biggest difference of late: Dirk is taking a ton more, and making a ton more, threes.
"He looks,'' teammate Devin Harris said, accurately, "like Holger is in town.''
When nobody else seemed to have the stomach for playing a full 48-minute game against a team like the Magic that just wouldn't scram and run back to their dungeon, Dirk took over in the third quarter. After an 11-point quarter on 4-of-6 shooting from No. 41, the Mavericks found themselves clinging so unstably to a 16-point lead that would wind up being more important than any of us could have imagined.
Ballgames and babies, in good hands with Dirk.
DONUT 3: Not Enough Monta
A few things can't go unnoticed after this game that will live without detail following this week, and one is how numb we've become to Monta Ellis' 20-point games. I literally don't even notice them anymore. If it were anyone else on the roster I'd say "Hey, that's a really good scoring game for fill-in-the-blank" but when it's the Mississippi Missile it always comes down the fashion he did it in.
It seems that when Monta's rolling that the entire offense is rolling. For instance, he scores 10 in the second and the Mavs score 34 in that quarter. On the other hand, Dirk scores 11 in the third and the offense in total scores 21. Monta's output feels like a symptom of the entire offense functioning at a high clip.
I don't want to freak you out, but if you have this sneaking feeling like Monta hasn't been that typical Monta in second halves as of late well you're right, mofo.
In his last four games Monta is averaging 7 points on 37.9% and he hasn't made a damn one of his last 6 second-half three point attempts. He's also shooting a very un-Monta-like 60% on free throws in the second half in his last four games and he's a negative 5 points overall despite how well the Mavs have been playing. It seemed like late in the fourth he was determined to shatter his previous three-point funk by taking multiple really bad looks from 3 in the final minutes in an attempt to seal the Maverick victory.
Yeah, it didn't work. Monta went 1-for-6 in the fourth quarter here, including those two really vomit-worthy three-point attempts to keep a nasty little slide alive.
DONUT 4: Rick The Spiteful
I get it. Rick Carlisle is sick of my constant praise of Chandler Parsons and our friendship in general. So, what did Rick do? He sat his most important offensive player of the last week for nearly the entire fourth quarter to screw up his averages.
I see you Rick. I effing see you. If you think that'll stop me then you're damn wrong, friend. I'll still quote 'em just to spite you. You can't stop me.
Even with this fartfest, Parsons is averaging 18 points on 57.9% from the field and 53.8% from three over the last five games. What's more fun is he's scoring 7.2 points on 72.2% overall and 72.7% from three in first quarters in his last five games.
I really have no explanation for why Parsons was benched in the fourth. Maybe Rick truly did feel that the kid was getting too full of himself and that an 0 for 4 third quarter was problematic enough to sit his best offensive player of the last week. We'll never get an answer on this issue but if Rick was just tired of Maurice Harkless then so be it. The quote that Aminu can do more and gives you more options is straight-up bullcrap. I'm a huge Aminu supporter but to assume that his overall effect on a quarter when playing extended minutes is anything but a slight advantage is just silly. Not being able to catch a pass on the offensive end is a stark contrast to
Parsons being able to conduct the offense at a high clip for stretches at a time, as we've illustrated here.
"Parsons is one of our top players,'' Rick said, acknowledging that he didn't play well, "and we've got to get him ready for Friday.
Prep for Parsons for this all-important game against the Grizzlies Friday night? Let's hope.
DONUT 5: Too Much Freedom
After a few games of being willing to declare Rajon Rondo as The God of Offensive Ball Movement, we saw our old friend "Careless Rondo.'' Eight turnovers is just too damn many and probably messes up an assist-to-turnover-ratio stat I want to use for the next week so thanks for that, guy.
Listen, we like the fact that Rondo totaled nine points and 11 assists. And we
realize how critical it is, in terms of Mavs salary-cap management and roster-building, to keep him.
But remember, RR:
Just because Carlisle presented you with the keys to the car doesn't mean he can't have your license revoked.
... fancy passing aside.
"Some of the things were just a little speculative on everybody's part tonight, not just him," coach Rick Carlisle said. "He had a bunch of turnovers, I know. We've got a bunch of experienced guys that know better. And we've got to just clean it up."
DONUT 6: Quoteboard
"If I would have had half the turnovers I had tonight, (Orlando) probably wouldn't have been in the game.'' - Rajon Rondo.
DONUT 7: Stat O' The Day
Let's make it about "Green-Light Charlie.''
As much as it pains me to admit that Charlie Villanueva has been something more than an offensive bail-out option over the last three games, he has. He's been lethal off the bench in the three-game winning streak and this 10-point effort was the most meager of the bunch. Charlie is averaging 13 points on 53.3% from the field and 41.2% from three in his last three games in fill-in duty for Aminu and limited action Wednesday.
DONUT 8: Who deserves 'The Dirkie'?
Man, it's good to see Al-Farouq Aminu out there hustling his nuts off again. There are three Mavericks lineups that have played 40+ minutes together and have an offensive rating under 100. Al-Farouq Aminu is a part of three of the four. He finished the night with 7 garbage points mainly on free throws making 5 of 6 alongside 8 very crucial rebounds with a few helping to seal the game late in the fourth.
Should he be playing ahead of CP in crunch time? We've addressed that. Should he be mentioned among a bunch of
viable candidates for Player of the Game? Yessir. Let's find out who deserves "The Dirkie''!
DONUT 9: Thanks to our pals and sponsors!
Estilo Gaucho
has been selected as one of the top 100 steakhouses in America ... where every occasion is a special occasion!
Thanks to
Red Rock Bar & Grill,
our north Dallas hangout for live music and sports!
Meet
LS Wealth Strategies,
with Woody and Bill helping to guide my family and available to do the same for you!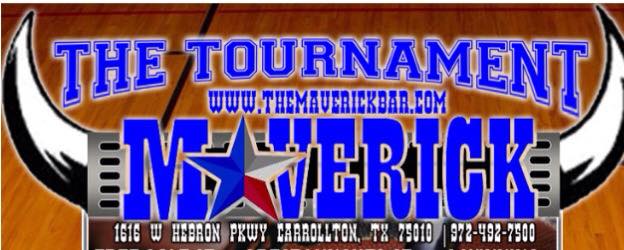 Oh, and guess what? Our gang has opened a bar!
It's called "THE MAVERICK''!
Sports, live music, specialty burgers, all with a Texas flavor ... at 121 and Hebron ... swing on in and let's watch March Madness today!
DONUT 10: Come aboard!
The place for Mavs fans to congregate and talk about all these games and all these issues?
On DB.com Boards! C'mon in and sign up for your free membership today!
DONUT 11: Mavs Music
Here's the song to "think Mavs by'' today ...
DONUT 12: The Final Word
"Wacky things happen; non-shooters start throwing in shots ... it happens all the time. As stuff comes at you, you've just got to be defiant in making it go away. You've just got to stay with it, play harder. We didn't play well, I know that. We're going to have to play better, but I'm glad we won." - Rick Carlisle.