The Feeding Frenzy
The process repeats itself every spring, every summer and every trade deadline for the
Dallas Mavericks
(and every other NBA team in the business of Asset Management): An "idea'' morphs into a "fact'' which morphs into a misinterpretation of the original idea.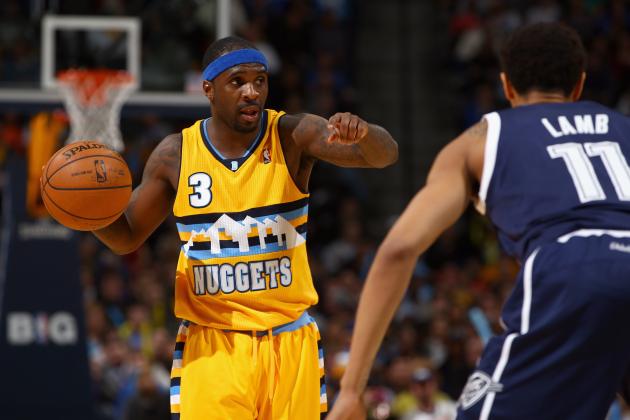 That's happened already on what I might call
the "intermediate level'' (non-Big Fish) with Ty Lawson, as I explain here. There is no real Ty Lawson buzz inside Mavs HQ.
But that doesn't block the headlines from saying otherwise.
It's now happening all the way to the top of the food chain, with DeAndre Jordan as the case study. Watch "The Telephone Game'' in play here:
*On
May ...., DallasBasketball.com published a story on how to construct a proposal that would lure DeAndre Jordan to Dallas.
It details the finances, down to the penny, of how such a transaction would fit -- and also mentions how a sign-and-trade would be the ideal method, with Tyson Chandler going to the Clippers (for a Chris Paul reunion) in exchange for Jordan. ... all predicated, of course on a) Dallas prioritizing Jordan and b) Jordan prioritizing Dallas.
Note that neither a) nor b) has occurred yet. We know there is mutual interest. That is all -- but it's enough to have fueled this story.
*On the morning of May 27, ESPN
published a similar piece.
Sign-and-trade. Jordan for TY. Tim MacMahon smartly adds to the conversation by writing, "The Mavs want to do right by Chandler, who has been the epitome of a class act during his two one-season stints in Dallas.''
*On May 27, our friends at Black Sports Online picked up the ESPN story ...
but mistakenly included the following phrasing:
(B)oth (teams are) set to lose their respective big men, Deandre Jordan and Tyson Chandler, as they enter into unrestricted free agency and will surely command top dollar. The question is, do the organizations want to commit to them long term? My guess would be no. Especially given the fact that they're already discussing a Sign-and-Trade to swap the pair.
Oops.
I have no indication that the Mavs and Clippers have engaged in any conversation. (Dallas front-office conversations have been held among Dallas front-office members.) Almost all of this stuff is wildly premature, with
Dallas still gauging how to engineer a LaMarcus Aldridge-to-the-Mavs deal
just as important as doing the same with Jordan. We made this same point last week when ESPN wrote that
the Mavs were preparing an offer to Marc Gasol.
Again, premature. That simply hasn't happened yet, and won't, until the prioritized wish list is formed and the interest of those three guys, Kevin Love,
Bulls restricted free agent Jimmy Butler
and a few others is measured.
Why do these stories about roster-building catch fire? Because they're sexy. You know what deserves almost as much examination, though? A start with answers to the question,
"Why don't the Mavs take the NBA Draft seriously?''
... and then the next step from there:
Even if we accept that Dallas "devalues'' the draft in order to clear room for previous editions of DeAndre/LaMarcus-like chases ... can't they still pick the right guy when they do draft?
Let's accept trading down as a strategy. Let's accept trading out as a strategy. Let's accept that these little fish are often sacrificed for a big fish (that too often hasn't yet been reeled in to Dallas). But what about when the Mavs do use the pick to pick a player?
When they're putting together their board in say, 2012, what are they prioritizing? What happens if, instead of cap-carving by slipping from No. 17 to No. 24, they stay at 17 and keep center Tyler Zeller, a 10-points/6-rebounds part-time starter (instead of the drop-down to Jared Cunningham?) In that same draft, shift to Round 2, where Dallas had two picks and used them, on the useful Jae Crowder and on the borderline pro Bernard James.
The third pick of Round 2 was actually Bernard James. Why did Dallas like him one pick ahead of Crowder? The next pick, fifth in Round 2? The Golden State Warriors took Draymond Green. Four picks later? The Detroit Pistons took Khris Middleton.
We can do this in any season (Larkin vs. The Greek Freak in 2013) and we can do it with any team; after all, didn't 30 franchises pass on Draymond Green and Khris Middleton? But why did Dallas grade Bernard James and Jae Crowder as better than Green and Middleton?
Crowder (part of the package used to trade for Rajon Rondo) could've been viewed, on draft day, as similar to Green. But now? Green is the Defensive Player of the Year runner-up, a 6-7 forward. Middleton? The Texas A&M product was likely in that same bunch. Now he is a 13-points-per foundation piece and a defensive ace who at 6-7 plays some 2-guard in Milwaukee.
You know what else Green and Middleton are now? Restricted free agents ... the sort Dallas would have to "overpay'' in order to lure here.
It's easy to "scout'' DeAndre Jordan and LaMarcus Aldridge. David Lord and Tim MacMahon and Mike Fisher and BlackSportsOnline could do that -- and basically already have. It's also sexier to talk about that level of player. But the Mavs' failure isn't just about hooking them; it's about casting a line -- just one June, in one draft -- that can change the entire talent base of the club.
Imagine DeAndre or LaMarcus here (or heck, imagine both of them) and, even with the faulty interpretations of the possibilities, smile. But also imagine how the 2012 Draft alone could've handed you a young, cheap talent base of Zeller, Green and Middleton ... and wipe that grin off your face.
Join in what Mavs fans are saying here!
Related Story: Carlisle's Mavs Top 10

Related Story: DB.com's Player-By-Player Season In Review

Related Story: Mavs "Whale Chase'': Should They Change Their Draft Approach?