DONUT 1: Rick on 2014-15
"All things considered, there were many positives,''
Dallas Mavericks
coach Rick Carlisle said. "Going out in the first round is never something that we want to even consider accepting here with the Mavericks. But we had a group of guys that really fought their butts off until the end in difficult circumstances. Lot of guys banged up. Losing Parsons was a real disappointment and other guys just weren't 100 percent.
"The ways guys battled ... in the face of all that was very encouraging for the organization and I'm sure our fan base. So we're proud of that.''
DONUT 2: Rick on Dirk playing for Germany
"I understand the geographic implications for him,'' Carlisle said of
Dirk Nowitzki
considering playing this summer for the German National team. "That's going to be one that's going to be tough for him to turn down. ... That will be his decision. Whatever it is, I'll respect it. I've been to Germany enough times to understand the national feeling with respect to their team and of course his importance. Not just on a national basis but a global basis. We'll see what happens there. But I'll be completely supportive either way."
DONUT 3: Rick on Dirk's summer wear-and-tear
"There are instances when playing on a National Team can be akin to a really good base preparation for training camp. It's all going to come down to timing. The people that are involved there, if he decides to do it, will understand all the nuances of that and we'll keep a close eye on it.''
(Read more from Dirk's own Exit Interview here.)
DONUT 4: Rick on Parsons
"His game has grown a lot. He's not only a shooter and a scorer but he's a playmaker. He's a defender and a rebounder. He's one of our best all-around players. As the season went on, his responsibilities grew. And they will continue to grow going forward. ... (following last week's knee) surgery and recovery. There are going to be plenty of things that he can do to refine his game, even if he's not on the court going 100 percent. I've had long discussions with him about that. There will be no time wasted, and he will continue to get better and be one of the best young players in the game."
DONUT 5: Rick on Monta
"He's been a tremendous player for us the last two years, and he's been one of the guys that's helped us stay at or around the 50-win level and get to the playoffs and be competitive in the playoffs. He's had two terrific years."
(There is
the Monta Moodiness issue
and as it relates to
"Exit Interviews Day'' -- which was was void of the starting backcourt, which exited before it started -- well, we've got that story here.
)
DONUT 6: Rick on Aminu
"He did a great job,'' Carlisle said. "He was one of our best workers from Day 1. He came from some systems where there were limits put on what he was expected to do. Coming into this, I made a promise to him that we would work to develop his game to places it had not been. He needed to develop as a 3-point shooter. He needed to learn to play inside and outside. He did not shoot the 3 particularly great during the year, but there was never one time when I did not encourage him to continue shooting them and continue working on them. As the playoffs unfolded, he shot over 60 percent from 3 and did a lot of great things. He's an exciting young player.
"We certainly hope that we can get him back here, because he fits into our culture, he fits into our fabric, fits into the character of this organization.''
Later today, we've got more with Carlisle on Aminu -- and the Premium scoop on what the young free agent can and will be paid, here or elsewhere.
DONUT 7: Hook up with DB.com!
Keep it here on DB.com as we will keep you posted in a variety of ways from inside your team ... Here on the HOME page,
and here on DB.com Boards
... Thanks for joining us as we launch our 15 season inside the Mavs!
Oh, and if you want to be
a Mavs Insider with Premium coverage? Click here
to take our free 7-day trial and then for 10 cents a day, you are among the most informed Mavs followers on the planet! Go Mavs and Go Premium!
DONUT 8: Rick on Rondo
"Sometimes things with the best intentions don't have great results,'' he said. "We respect Rondo. I respect Rondo greatly as a person and as a player. But I've addressed all that very thoroughly. I know that he will be fine and do extremely well. He's going to be a very sought-after free agent this summer and he will end up in a place and he will have great success. I have no doubt about that."
DONUT 9: Rick on real estate
"We have a house in University Park that's been a great place," he said, announcing his plan for his family to sell his $3-million home and move nearer the AAC. "But we're in the process of downsizing and moving downtown. So our house is on the market. If you (reporters) can find a buyer, we might give you a piece of the action."
Carlisle has one more year left on his existing deal. But he plans on being MFFL. Told that GM Donnie Nelson expresses a desire to make sure Rick is with the Mavs into perpetuity, Rick responded, "The feeling is mutual."
DONUT 10: Rick on Dirk as sixth man
"With a guy of Dirk's character and level of loyalty and level of love for this franchise and this city, he's demonstrated pretty thoroughly that he's willing to make any sacrifice possible. He's made great financial sacrifices to get the team better around him, so it doesn't surprise me that he said that. Is it possible? It's possible. Is it likely? I'm not sure about that. But the fact that you've got a guy who is basically an iconic player in this league willing to even talk about something like that is character just above and beyond the norm.
"It's just another reason why we're all privileged to have a chance to work with this guy. I've had a chance to work with him extremely closely for the last seven years and hope that this goes on for several more years. He continues to work unbelievably hard to keep himself as one of the great players in the game. He was an All-Star this year. His greatness is not in question. Going forward, he's such an important asset to this franchise that it's hard to describe his value."
DONUT 11: Rick on roster turnover
"That's a challenge that I accept,'' he said. "It's a challenge that I enjoy taking on each year. It's not always going to be like this. It's not. With Dirk's situation in this stage of his career, we've had to do some creative things to try to keep the team as competitive as possible around him. Going forward, I know that our desire is not to have a locker room full of free agents every year.
"That said, the guys that we've had have been terrific and have been professional. We've made the best of it. But again, this is a big summer and from here, we'll devise a plan and we'll move forward."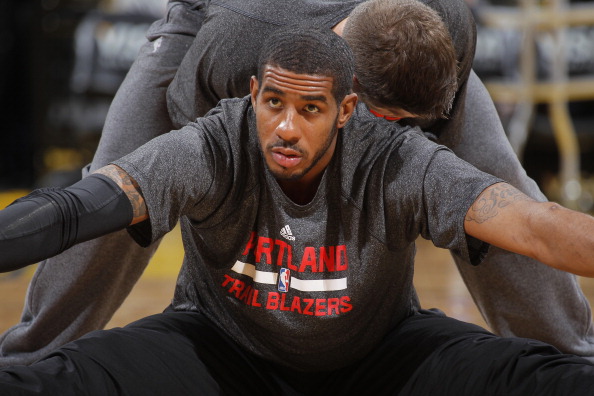 Part of that plan? Part of the reason Dirk-as-sixth-man is a subject worth discussing?
We've got all the angles covered here in Premium with "The Mavs' Plan To Pursue Aldridge - And How It Works'' here.
DONUT 12: The Final Word
"Going forward, we're a championship organization,'' Carlisle said. "Our standards are very high. Mark's standards are very high. Donnie and I share those and so it's another big summer. With a lot of free agents, there's a lot of cap space and there are going to be a lot of decisions. My hope is that we can get as many guys back from this team as possible because there are a lot of terrific players that did a lot of great things. Going forward, we'll see what exactly happens. We're optimistic. I'm optimistic. And we're looking forward to the summer."