DONUT 1: The Ugly
It's called "Hack-a-Shaq'' and maybe I have a certain affection for it because it was born here, 15 years ago or so, by
Dallas Mavericks
coach Don Nelson, the strategy being a genius one: Rather than let the Lakers' Shaq manhandle his undermanned Mavs of the time for an easy two points, why not foul O'Neal, away from the basket, forcing him to attempt to perform one of the few things he couldn't do on the basketball court:
Make free throws.
If Shaq makes both? It counts the same as a dunk. If he makes one of two or fewer? You've just has a successful "defensive stand'' of sorts.
Now the NBA is thinking of outlawing "Hack-a-Shaq'' ... in part because of Spurs coach Gregg Popovich's employment of it ... and admission about it.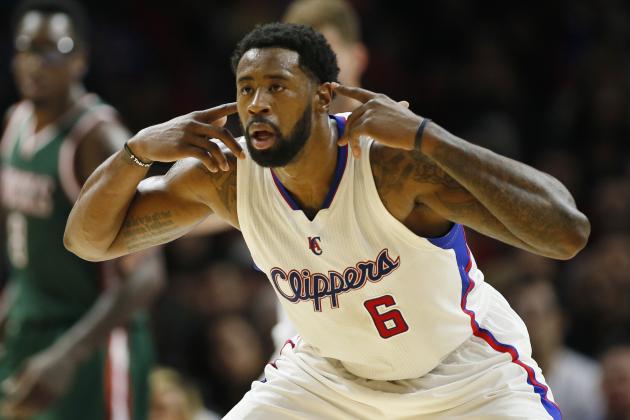 "It's an ugly thing, for sure,'' Pop said while trying to keep his Spurs alive in a series the Clippers would eventually win. "I hate it. I hate thinking about it."
Not me. It's a basketball play that forces basketball players to play basketball. Do we outlaw rebounding because some teams are bad at it? Do we outlaw jump balls because they are "ugly''? Does "watchability'' mean everything? Oh, and by the way, who says clowning free-throwing is unwatchable?
Mavs owner Mark Cuban says a TV-watching study proves viewers don't turn away from Jordan clanking free throws any more than they turn away from Dirk being automatic from the line. Both are entertaining in their own way. Both are basketball plays. Both determine outcomes of games ... and if we're concerned about "stopping flow,'' well, we should outlaw all free throws, and all timeouts, and all replay reviews. Oh, and all commercials, too.
"Intellectually I don't feel bad about it,'' Pop said. "But sight-wise, it's God awful."
Intellectually, I feel great about it. And "sight-wise,'' what's awful about it isn't the foul -- but the miss. Teams should be urged not to dump the fouling ... but rather to improve on the missing.
DONUT 2: Recruiting with truth?
You know a "devastated'' Chandler Parsons missed the end of the season with a right knee injury that required surgery. ("Arthroscopic'' is what it's being called at this time.) Dallas anticipates a full recovery for next year ... but even while he's rehabbing, CP has a job.
"I'm shifting into GM mode," Parsons said of his plans to help recruit talent to Dallas.
And the pitch?
"We have a great organization," Parsons said. "We have high expectations. We have the best owner in sports. ... We're definitely moving in the right direction, and we have a lot of pieces that would fit well with the free agents out there right now. And we have a great coach, so I think we're moving in the right direction. We're a championship-caliber team.''
The toughest part of actually organizing and orchestrating this pitch: Deciding how honest to be about how this might be a two-year reload. Do you tell that to the recruit? Or do you just go all "bright-and-shiny-objects'' on the guy, as has seemed to work to well for other teams in recent summers?
DONUT 3: Rondo Answer
I get asked a lot: Why did the Mavs discuss Rajon Rondo's "injury'' (back/ego)
and "DisConnect Four'' departure
so politely? Why not put this SOB on blast for quitting on his team in the middle of a playoff series?
Answer: Playing nice with agents is a big part of building a roster. Rondo is a free agent and a jackass ... but he's OUR jackass free agent. He's an asset. Wanna work a sign-and-trade? Wanna get him to LA but get something back for him? You do ... so you let him save face, you let him retain value ... so you play nice.
DONUT 4: Mavs' Uncertainty Ranking
Our buddy Zach Lowe puts
the Mavs high on his Uncertainty Rankings
and it a good read with good discussion among Mavs fans on DB.com boards.
My one major bone to pick has to do with Monta Ellis. Zach seems to think Monta can play point guard for the Mavs in the future. Me? I don't think the Mavs trust him at point guard ... and I haven't been convinced the Mavs should trust him going forward in any manner, assuming he opts out.
DONUT 5: Ty Lawson noise
A few days ago on social media, Denver point guard Ty Lawson was asked by a fan if he'd like to come play for Dallas.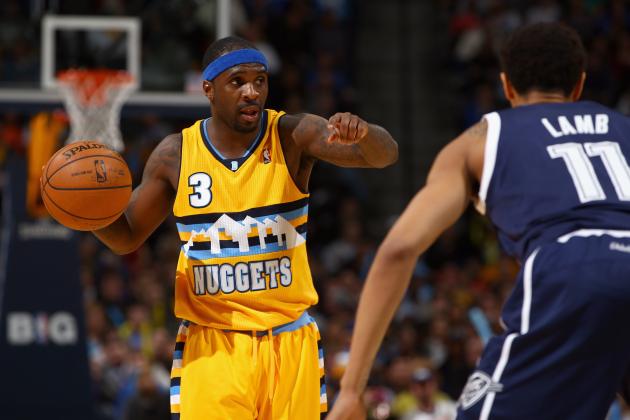 The Ty reply: "I wish."
Shortly thereafter, Lawson deleted the post. But Nuggets management remains aware, and maybe that was the last straw on a weird season in which a truly talented young man burned a lot of Denver bridges -- some might say in an almost Rondoian manner.
Do you want the Mavs to be in on trying to trade for Lawson? And if the answer is "yes,'' do you want to make sure they know exactly what they are getting into this time, to make sure he has a "basketball soul'' that doesn't go empty the first time his bosses demand something of him?
That answer is certainly yes.
And one more thing: Somebody needs to check into whether Lawson developed a habit this year of "freezing out'' teammates by purposely neglecting to pass them the ball. Harsh accusation, I know. But trust me, it's a valid question.
DONUT 6: More on Aminu
There is
a contractual decision to be made involving Aminu this summer ... and DB.com has closed in on where Dallas will be there. (See our Premium coverage of the Aminu decision here.)
There is no question Dallas needed "want-to'' guys -- guys like Al Farouq-Aminu -- on the floor this season.
But now the question is, how much is "want-to'' worth?
DONUT 7: Dirk. Again.
In
Game 1 he couldn't pass.
In
Game 2 he couldn't shoot.
As I've said before, in Games From Here to Eternity, maybe he cannot defend.
But
Just the hope that "Playoff Dirk'' is an unusual beast
-- who came into the ill-fated Houston series averaging 25.6 points, 10.1 boards and 2.5 assists while shooting 46 percent from the field in his 135 playoff games -- pretty much did it again, overall.
Dirk was a 21/10 guy against Houston. A weakspot on D, no doubt. But there is always room for a 21/10 guy. Dallas employs too many one-dimensional players; there's no doubt on that, either.
But this one-dimensional player has one dimension that even as he approached age 40, is matched by few.
DONUT 8: Stay informed!
*Keep it here on DB.com as we will keep you posted in a variety of ways from inside your team ... Here on the HOME page,
and here on DB.com Boards
... Thanks for joining us as we march toward our 16th season inside the Mavs!
*Oh, and if you want to be
a Mavs Insider with Premium coverage? Click here
to take our free 7-day trial and then for 10 cents a day, you are among the most informed Mavs followers on the planet! Go Mavs and Go Premium!
*All our stories
are archived here ... use the search tool to find everything on any Mavs topic.
DONUT 9: Quotable
"Well, it's pretty obvious now that the league goes in a direction where everybody on the floor has to be able to score. All the good teams can score 110, 120 every night. There's a lot of SmallBall now. You can't have enough athletes, but you need enough shooters. So anywhere you want to start. Any position." - Dirk on what Dallas needs to add.
DONUT 10: LaMarcus Talk
It's hardly a secret anymore:
The LaMarcus Aldridge-to-the-Mavs concept is a real thing ... and we've got the DB.com Premium breakdown of the pluses and pitfalls of it all.
Yes, "pitfalls.'' Because even in the event it happens, it's imperfect. And yet ... beggars cannot be choosers, agree?
DONUT 11: If you Twitter ...
Follow our guys on Twitter:
Fish
,
Mike Marshall
,
Jeff "Skin'' Wade
,
Jonny Auping
,
Michael Lark
and
CoopMavs
.
DONUT 12: The Final Word
"That's a challenge that I accept,''
said coach Rick Carlisle of change as a Mavs constant, part of his Top-10 Talking Points.
"It's a challenge that I enjoy taking on each year. It's not always going to be like this. It's not. With Dirk's situation in this stage of his career, we've had to do some creative things to try to keep the team as competitive as possible around him. Going forward, I know that our desire is not to have a locker room full of free agents every year. That said, the guys that we've had have been terrific and have been professional. We've made the best of it. But again, this is a big summer and from here, we'll devise a plan and we'll move forward."