Changing The Draft Mindset
The
Dallas Mavericks
have a recent history of swinging for grand-slam home runs in free agency. (Cynics might argue they've tried to hit five-run homers.) As part of that all-in approach, they haven't "ignored'' the NBA Draft; they have, rather, "devalued'' it ... and used that value to carve out cap room for the hoped-for coming of the likes of Deron and Dwight.
The decisions weren't made willy-nilly; the calculations were literally to the dollar.
(See those details here.)
And it almost didn't matter what player was there at a given spot; the Mavs valued the room more than the prospect. The most glaring error in four years of using this technique: In 2013, when Dallas traded down and down again in Round 1, shaved $1,582,900 to help pay for Dwight ... and skipped on a player the Mavs loved in Giannis Antetokounmpo, now the Bucks' "Greek Freak.''
The Mavs' trademark hell-bent approach to one in the hand (Antetokounmpo) not being as good as two in the bush (Howard) is about to change in the 2015 NBA Draft.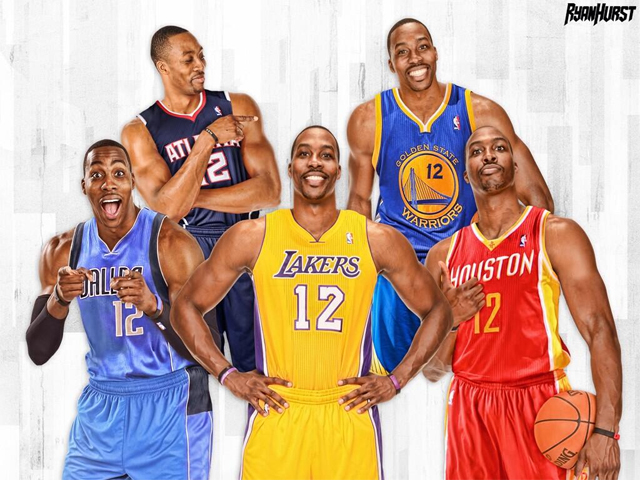 "Cap space, obviously, hasn't treated us nicely,'' Dirk said a year ago ... so now, more draft-related balance as it relates to carving.
As a result of a) the helpful players the Mavs think might be available at No. 21 and b) the other methods available to Dallas to create cap room should a big fish be reeled in, there will be no automatic give-up on that first-round pick. The right candidate -- and again, the Mavs think there are point guard, wings and one power forward, I'm told, who can be that guy -- will have rotation-player potential.
If Dallas slides back from 21, it will be because the "right guy'' is no longer there. (Whether the Mavs scouting department proves capable of making that judgment is a story for another day. ... and that story is coming.) It won't necessarily be due to a "cap-carving'' philosophy that, this summer, is not the Mavs' draft-night driving force.
"You can use the word "opportunistic,'' owner Mark Cuban tells me with an implied wink, essentially confirming that while that's the blanket word he always uses, this time "opportunistic'' also reflects an opportunity to alter a cap-carve policy that, cleverness aside, hasn't worked and might not be needed.
Changing The Free-Agency Mindset
Now to that recent history of swinging for grand-slam home runs: Consider that portion of the mindset unchanged. But here's what's being altered specific to this July 1:
In 2010, LeBron James was Dallas' top-of-the-totem-pole target. The effort poured into that wished-for bid may not have been "wasted,'' exactly. But the bid was never allowed to be made. Dallas' prioritizing of LeBron never even earned the Mavs an audience with the King. ... and all we got out of it was a catchy "Ben & Skin'' song:
In 2011, the Mavs prioritized Deron Williams. But the process was not ...
smooth.
Mark Cuban did not attend the recruiting meeting. Jason Kidd was involved, but revealed himself to be a double-agent of sorts, advising his friend Deron not to join the Mavs (where Cuban assumed Kidd would be returning) but to instead remain a New Yorker.
In 2013,
the Mavs privately (except for DB.com's two-months-in-advance report) ranked Chris Paul above Dwight Howard.
Did it take some of the bloom off the rose when Paul pulled his name out of the July 1 pool to instead re-up with the Clippers, leaving Dwight as the lone prize? Dallas felt like it pulled out all the Howard stops there, but ... again, the totem pole didn't match reality.
Watch for a change this time on July 1. There will be no single name atop the wish list.
LaMarcus Aldridge (and his Prime Real Estate)
will be made to feel like he's being prioritized. (Blazers-turned-Mavs assistant Kaleb Canales can be part of that feel-good pitch.) But at the same time,
DeAndre Jordan (see "The 10 Steps To DeAndre'')
will be made to feel like he's being prioritized, too. Oh, and Dallas will be in constant contact even before July 1 with its own free agent, Tyson Chandler, letting him know that taking care of him in one form or another is also a "priority.'' (Here's hoping that means helping him get paid in Dallas or with the Clips, not getting stolen away by Kidd's Bucks.)
I'll add one more name: Chicago's Jimmy Butler. DB.com got this ball rolling
a few weeks ago (see "Jimmy Butler and a Blueprint for Mavs Summer'')
and we got kicked around pretty good by critics who hate our calculating pipedreams. But it was a CBA-real concept then ... and last night an NBA source close to the situation verified that if restricted free-agent Butler is interested in departing the Bulls, the Mavs will indeed be interested in pursuing him.
There are obstacles, as with any RFA. ... here that includes the dreaded "Maximum Qualifying Offer.'' But Dallas will examine this, and we'll examine the idea of Butler to Dallas here.
That's a lot of figurative doorsteps (or maybe literal doorsteps, as those three guys might be located within the shadows of the AAC) to be sitting on come July 1. And there are so many moving parts here, including hopes for sign-and-trades that could involve Rondo, Monta and Tyson. (There can also be other big fish on the list.) But the important story is this: We are on the precipice of a policy change that figures to allow Dallas to put a lot of eggs in a lot of baskets. ... and it's a policy change that steps back from GM Donnie Nelson's confidently jolly old "Because It's Dallas!'' reason for big fish to bite here, and it's a policy that steps back from Cuban's stubborn belief that the Mavs' infrastructure is understood as to make this a "destination franchise.''
And in recent days there is a certain way that I've been phrasing this (especially regarding Aldridge and Jordan and Butler, all of whom happen to be Texas natives, by the way) that has drawn head-nods from Mavs executives:
Mavs Summer Shopping this year isn't about which big fish
Dallas wants
; it's about which big fish
wants Dallas
.
Join in what Mavs fans are saying here!
Related Story: Happy Anniversary, World Champion Mavs!

Related Story: Exclusive: Mavs Draft Visits, Reports and Nuggets

Related Story: Jordan AND Aldridge? Can Mavs Do A Double Pipedream?