Dallas Mavericks
Mark Cuban owner promised he's CyberDust his way to more insight about the failed marriage with DeAndre Jordan. And so he is.
You know the background:
The Mavs were devastated by the DeAndre defection.
They have since attempting to gather themselves, first by
fulfilling their financial promise to Wes Matthews,
then by
trading a second-round pick for Zaza to play center,
and now maybe by scooping Deron Williams off the if-he's-cut scrap-heap.
I asked Cuban about whether Dallas is going into "Team Tank'' mode.
"No,'' Cuban told me. "We've added Wes ... we're getting a center ...
We are not (tanking). We're moving forward.'' See that exclusive story here.)
But before Cuban "moves forward'' ... he'd like to offer some clarity on the DeAndre Debacle.
And here it is (ht kennyducey):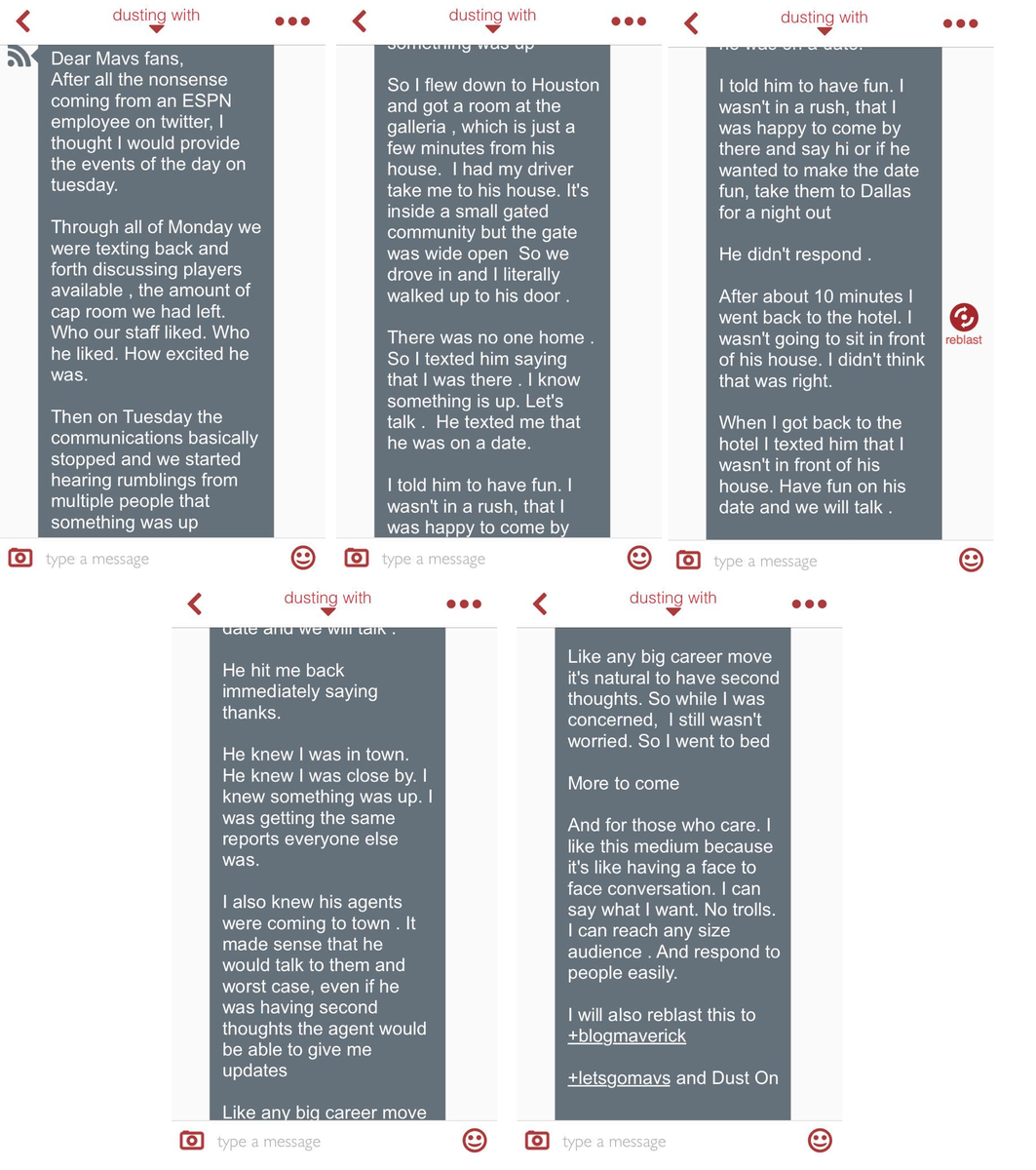 I have a feeling DeAndre Jordan's "date'' was with a bunch of Clippers, which makes him even more of a cowardly fibber. I have a feeling
Chris Broussard and his wobbly platform is not going to get that $100K for his favorite charity, because there's a fib in that tale, too.
Oh, and I have a feeling from CyberDust that Cuban isn't done with the DeAndre Debacle. Not done at all.
Related Story: The Mavs' Dark Night Ahead

Related Story: Mavs Fans Talk Selves Off (And Onto) Ledge

Related Story: Parsons Blasts DeAndre For Defection