1. It's hard to tell a lot from preseason basketball, especially with seven players out of the lineup. That being said, for Dallas, this preseason is about getting healthy and finding the right combination of players to finalize the final 15. Tuesday - even with a 96-86 home loss to Denver to open the preseason -- may have started them on the path to finding a few answers. 
We're ready to beat up on somebody else,'' coach Rick Carlisle said a few times throughout the day leading up to the tip ... and so they did.
2. Dirk, Chandler Parsons, Wes Matthews, Deron Williams, and Javale McGee were all inactive. Hard to tell what this team will look like on the floor until they are at full strength. But CP? He's getting stronger ...
https://twitter.com/fishsports/status/651544976254353408
3. Preseason basketball is very sloppy, so it is more than reasonable to expect the early shooting struggles to iron themselves out. Devin Harris on the other hand, already looks like he's going to continue his hot shooting from last season. Harris finished with 14 points on five of eight shooting on the night. 
4. It's no secret that the Mavs are going to miss Tyson Chandler inside. However, this group of big men, maybe led by Zaza Pachulia, is going to have a shot at being dynamic in small bursts. Hotel Zaza (can I trade mark that?) can shoot from multiple in-the-paint spots, Sam Dalembert is a known commodity who can protect the rim, and Javale McGee is an athletic super freak ... he just needs to get healthy. McGee, by the way, looked like he's coming along from the leg ailment just fine ...
https://twitter.com/fishsports/status/651534957664317440
5. Zaza is a gritty player in the post, an above average passer, and he stepped out and knocked down a nice shot from the elbow. 
6. Emmanuel Mudiay is going to be a very good NBA player -- especially if he listens to Devin's advice.
https://twitter.com/fishsports/status/651427938571685888
7. Jeremy Evans is no Aminu by any stretch, but he did show some flashes of being a shot-blocking asset. He brings a lot of energy to the defensive end, and can play multiple positions. And he can get up.
https://twitter.com/dallasmavs/status/651576685733773312
8. Justin Anderson looked very strong defensively early on. If he can find some consistency, Rick Carlisle will be very happy with his first-round pick. For now? That's a fun personality and an NBA body and a guy putting in the work, as near as we can see. ...
https://twitter.com/fishsports/status/651427926852788224
9. Ray Felton is trying to carve out a role on this team for the regular season, and was very solid. Felton finished the game with eight points and five dimes.
10. Dalembert was active and pretty efficient on the offensive end. It's pretty clear that he enjoys playing in Rick Carlisle's system. Don't laugh; they wouldn't have reunited without some level of comfort here.
11. The Mavs all-around defense is an issue. Wes Matthews should help, but outside of him, the Mavs weren't exactly missing a lot of defensive stalwarts. Tyson will be missed greatly. I know Fish wants us to quit being salty and get over this. So I'm working on it.
12. Joffrey Lauvergne was way too successful offensively against the Dallas bigs early on. 
13. Devin Harris and Barea played very well off of each other. They should be able to provide Dallas with pretty consistent guard play off of the bench. 14. Speaking of guard play, it will be interesting to see how D-Will will play off of Dirk and Zaza and their shooting ability. Once he gets back on the floor he will have a lot of options in the pick-and-pop game.  
15. Maurice Ndour got some solid minutes in this game. He knocked down a couple of shots, and he can run the floor extremely well. 
16. The fourth quarter was mainly about getting the young guys some minutes. Brandon Ashley, Jarrid Famous and Jamil Wilson all entered the game with a little under 10 minutes to go in the fourth quarter. 
17. If John Jenkins gets hot, he takes on an impressive aura. He has a chance to carve out a decent role off the bench on this team. He may even get some starts until Matthews gets back. ... though Justin Anderson will have something to say about this. Here, Jenkins even tried his hand at some point. Anything to help!
https://twitter.com/The_NGUYENNER/status/651588691404718080
18. Maurice Ndour is probably going to catch some playful heat from his teammates for missing that dunk in the fourth quarter. 
https://twitter.com/dallasmavs/status/651584559897812992
The Dirkie/Player of the Game: Villanueva. Yes, we usually only give out The Dirkie in wins. But it's preseason we're loose.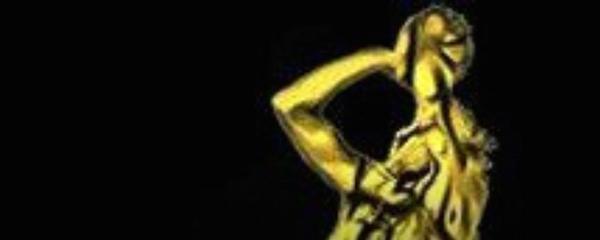 He was everywhere in this game for the Mavs, and it looks like he's going to be a contributor this season in ways not as surprising as last year. Charlie V finished the game with 18 points and eight boards on 8/17 shooting. 
Best position group: The guards. Devin Harris and Raymond felton were both very solid on the offensive end. Barea found guys in good spots as well, finishing with seven assists. This must be a recurring theme this season if Dallas is going to be successful.  
This game was over when: Will Barton stole an errant pass from John Jenkins and slammed it home on the other end with 2:58 to go in the fourth quarter. 
Should have seen coming: The Mavs got outrebounded pretty significantly by the Nuggets (52-42). We expect this to be a season-long theme, unless Rick and Co. can figure something out. McGee has the ability to help. But as you know, contractually speaking, Dallas isn't exactly banking on this yet.
Couldn't see coming: The Mavs shooting struggles from deep were real (9-37). However, there were A LOT of big guns missing from the lineup, and preseason is designed to knock the rust off. This should work itself out. 
Best decision: Carlisle's decision not to play Dirk, D-Will, and Parsons. No reason to risk those guys being on the floor in the preseason. 
Head-scratcher: It would have been nice to see Jarrid Famous get a few more minutes considering his rebounding ability. Famous led the D-League in rebounding last season with around 15 per game. 
What's next?: Dallas will head down I45 to take on the Houston Rockets on Wednesday night at the Toyota Center at 7pm central time. Stick with us on DB.com Boards and with Matt Galatzan and Fish on Twitter.
The Final Word:  "It's a challenging conference, there's no doubt about that. You can look at the records and all those kinds of things, but if you look at the game scores night in and night out, there are thin margins of error for victory and defeat." - Carlisle on the West.