A self-effacing Dirk Nowitzki enters Mavs preseason workouts … but the team is far from healthy.
The Dallas Mavericks are not at full strength. They won't be at full strength for their next preseason outing on Tuesday in Tulsa against OKC. They won't be at full strength when the regular season starts in three weeks.
But on Friday they got Dirk Nowitzki into practice and at this point, the Mavs will take what they can get.
"Once the (other) guys were good and tired, I stepped in,'' Dirk said. "Actually, I looked decent then."
https://twitter.com/dallasmavs/status/652538622420365312
The iconic Dirk poking fun at himself is a welcome sign of normalcy this fall, but there aren't near enough of those. A typical example of the dark cloud hanging over the trainer's room right now: Deron Williams got some work in despite a left calf injury … but then departed when his right calf began bothering him.
"Deron's other calf was a little tight, so we took him out,'' coach Rick Carlisle said. "We don't think it's anything serious, but we're watching him closely.''
A sidelined Williams is part of a … well, a crowded sideline. The Mavericks are winless at 0-2 thus far in preseason but that's not nearly as important as the fact they work without Wesley Matthews (left Achilles surgery) and small forward Chandler Parsons (right knee surgery), both viewed as staters and pivotal to Dallas' chance at success.
Additionally, they are waiting on centers Salah Mejri (fractured left fibula) and JaVale McGee (left tibial stress fracture) and Dwight Powell (left elbow sprain). Oh, and now Sam Dalembert is experiencing some knee swelling. Add it all up and you understand why health is this team's preseason priority and why even Dirk is proceeding with caution.
"We're still pretty banged up, but we're generally moving in the right direction," Carlisle said after Friday's practice.
And is all of this MASH-unit stuff a burden? As you might expect, that's not the way Rick looks at it.
"I think it's a great opportunity to evaluate where some of these young guys are,'' he said.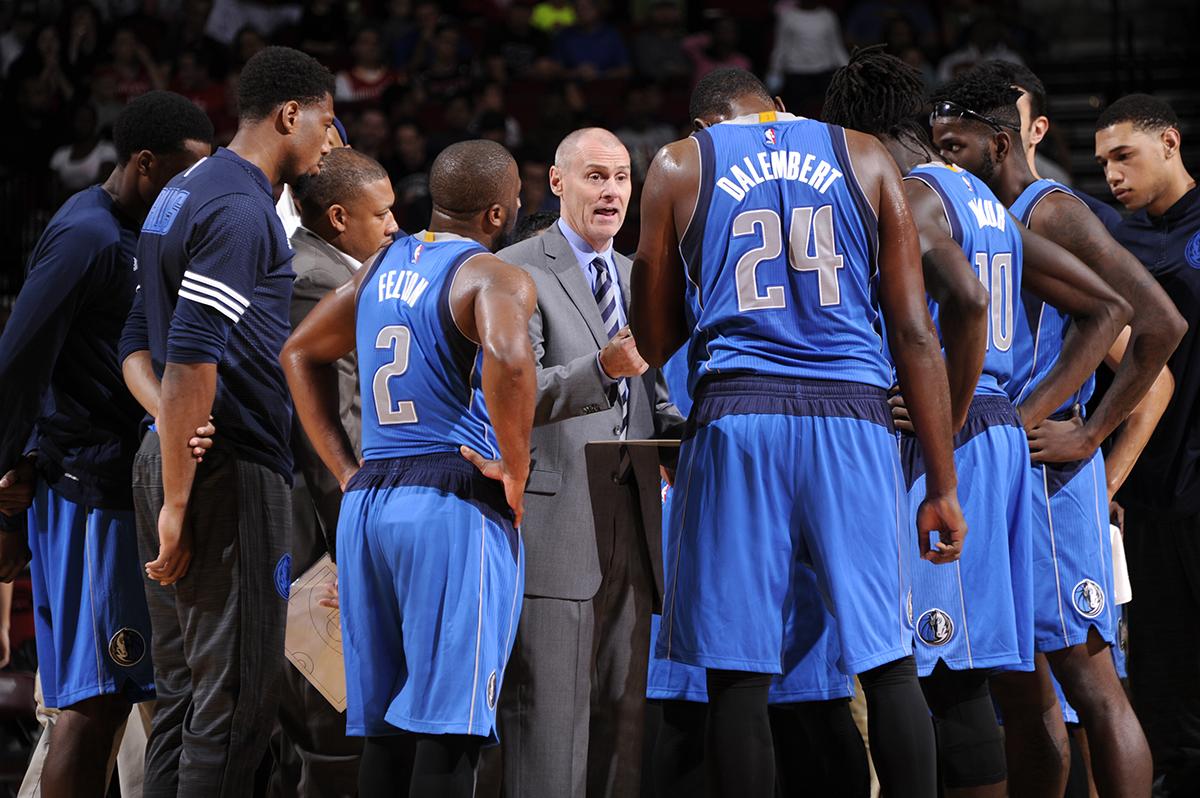 It's also an "opportunity'' for Dirk, one can suppose, as the 37-year-old eases back into the daily on-court grind.
"Fortunately, I didn't have a vacation,'' The Uberman said. "They worked me off the court pretty good ... I feel pretty good. Today, I did a little more, and I'm probably just going to raise it up and raise it up until next week when I play some games.''
That doesn't mean Dirk plays on Tuesday in Tulsa, though. Dallas doesn't need him then. They need him and his recognizable-name mates to "look decent'' when things get way more serious.