DONUT 1: Big Week, Big Picture
The Mavericks emerged from their only four-games-in-five-night stretch on Saturday with a 110-98 win over Houston on Saturday at the Toyota Center after roaring out to an early 26-point lead … and holding on thanks to some clutch heroics from Raymond Felton (23 points, 6 rebounds). 
https://twitter.com/WillReeveJr/status/665711016270036992
Big picture? Some crafty button-pushing all last week by coach Rick Carlisle, who engineered three straight victories while keeping a lid on minutes in all four outings ... And against Houston not even using Dirk, Parsons or Wes at all. 
Little picture? 
DONUT 2: Little Picture and Love
While the first half of that game was as much an indication of Houston's early-season ineptitude as anything else, Dallas can't be faulted for taking the fight directly to Houston … and even drawing some boos from the Rockets' faithful for doing so. 
Of course the Smith-Thompson gang and their "Love Those Mavs" enthusiasm was also in the air ... (and in print in the Houston paper the next day.)
Dallas now sits at 6-4. Let's dig in to more Donuts!
DONUT 3: A Boogie Cousins trade? 
You know how DB.com does this: no sensationalistic click-whoring, just reasoned evaluation from the likes of our David Lord, who is writing regarding the notion of a DeMarcus Cousins trade to Dallas: 
The NBA has been buzzing since DeMarcus Cousins unleashed a "profanity-laced tirade" at Kings' coach George Karl in the Kings' post-game locker room earlier this week. Adding fuel to the volatile situation was the ensuing story that Karl – who made waves in the summer by exploring ways to trade Cousins and losing the big man's trust as a result – wanted to suspend Cousins for two games in response, and was met with a flat refusal by Kings' GM Vlade Divac.
Other NBA teams would be highly interested (shall we say they probably salivate at the idea?), if Cousins is put on the trade block. And the Mavs are certainly no exception. So ... what would it take?
It's going to be a terrific read. Stay tuned and then be among the smartest Mavs followers in the land! 
DONUT 4: Defensive performance in 1st half
This is worth some individual analysis because we wish this to be a Mavs-Rockets trend:
Houston shot 21 percent  from the field in the second quarter and 26.7 percent  in the first half. James Harden was 0-for-10 from the field in the first half. 
These are stats that make you scratch your head and wonder where you are … and the craziest part of this is it happened with the Mavs' three best players on the bench in inactive mode (though apparently, Wes Matthews was not in a suit as we await The Best of Wes). 
After getting unceremoniously dumped from the playoffs in five games from their I-45 rivals, Dallas clearly came out going right for the Rockets' collective throats and set the tone from the get-go.
But maybe some of this aggressiveness happens because Harden is, in a sense, allowing it to happen.
Our pals at Hardwood Paroxysm collected some quickie videos to demonstrate how disinterested James seems to be in transition D. To wit: 
https://twitter.com/HPbasketball/status/665981028117299200
https://twitter.com/HPbasketball/status/665978829232435200
https://twitter.com/HPbasketball/status/665976742113210368
https://twitter.com/HPbasketball/status/665975875452534786
We've written before about Harden's behind-the-scenes NBA rep as a guy so focused on "keeping it real" and stagy cool that it makes him a lesser player. 
We would like this to be true and we would like this trend to continue. Why, Dirk? 
DONUT 5: Quotable
"That was great,'' Dirk said of the win at Houston, then added jokingly, "I said to the team, 'Screw 2011. This is the greatest win in franchise history. And we got a history with the Rockets. We hate them and they hate us. It was awesome.''
DONUT 6: Bench scoring
We made a training-camp joke about the Mavs' depth and balance. suggesting all it might be is a bunch of similarly mediocre guys ... and that ain't really "depth and balance."
We apologize, fellas.
Again, let's go to Houston to peer into the test tubes:
This is a weird one because Dallas was essentially starting three bench guys from the outset with Justin Anderson, Charlie Villanueva and Raymond Felton. Dallas' bench STILL outscored Houston, 28-10, in the first half with nine total Mavs chipping in on the offensive end. 
We can all agree: At the start of the season, depth was a concern for some about the Mavericks if only for the fact that so many of the names for the team remained unproven, at least as it pertains to the Mavs' system.
We could be negative still and note that even if Dallas IS deep, once we get to nut-cuttin' time (playoffs), having a good "second five" pales in comparison to having studs at the top of the totem pole.
But then we reflect on Mark Cuban's hopeful prediction that his "big three" and "big four" might be elite and ... 
Well, they just beat the Clippers and the Rockets without their studs.
So this is no time to scoff.
DONUT 7: Felton comes through in the clutch again
On that fateful night when we ran the Mavs Twitter account, we made a statement that got us in trouble.
No, not this one.
This one: 
https://twitter.com/dallasmavs/status/662472919008735232
People made fun of us, but why? Because we called him "Ray-Ray"? (We stole that from our nan Derek Harper.) Or because we praised Felton for waiting his turn, in the second half last year and now, and producing?
 In the ongoing battle for backup guard minutes, the battle between J.J. Barea and Raymond Felton has been one to behold in this young season. Barea has struggled in the early going, dribbling into traffic and forcing up bad shots as well as trending heavy in the turnover department. Felton hasn't exactly been perfect either, but he has shown a bit more moxie and determination in the clutch … and a penchant for scoring in bunches when we least expect it and when the Mavs need him the most. 
Similar to his performance against Denver last year (the triple OT marathon), Felton caught fire late against a Houston team which had battled back to within 10 by scoring 11 of his 23 points in the fourth quarter. On one particular possession, he morphed into NBA Street-Felton and hit a fall-away jumper over Corey Brewer to help solidify Dallas' late lead. 
Clutch stuff from Dallas' deep (yes, that word again) reserve of guards. ... And praise from a place that supports our Twitter Takeover:
Said Nowitzki: "Ray went through a lot here in his first year with not playing a lot and always being a professional, so I think everybody is rooting even more for him. He's a good dude off the floor. He's a team guy. He's easy to root for."
DONUT 8: Some of the best 
Find me on Twitter at FishSports and find Zack Cunningham on Twitter here ... Catch DB.com on Facebook and of course come play around on DB.com Boards ... Need to get caught up on Mavs news? Dig into the Archives!
And as always, if you're looking for a place to watch the game, listen to live music and eat a Texas-flavored burger, we'll see you at The Maverick Bar!
DONUT 9: The struggles of a jump-shooting team
As witnessed in the road game against New Orleans and the home game against the Lakers (click and read our game coverage, please!) Dallas is prone to severe cold streaks in the jump shooting department … a trend that could be troubling if the Mavs sustain ANY injuries inside. 
The Mavs have shown a tendency to become over-reliant on jump shots, particularly the 3-pointer. On Saturday night, however, with three key shooters missing … Dallas predictably wasn't as hot as they were against the Clippers (a game which will continually be referred back to as an outing where everything went right for the Mavs - a "win in a vacuum," as we called that special DeAndre night).
Is it concerning going forward? Maybe. 
If this kind of thing persists when the Mavs are 100-percent healthy on the offensive end, they might have an issue. That being said … it would be a reach to call Saturday's offensive performance a bad sign. Shooting 47.8 percent from the field is good … and while a Dirk-led team is going to be seen as a jump-shooting bunch, Parsons and Wes are creative enough to do some things to change that.
https://twitter.com/nick_pants/status/665357309778857985
And if Kobe ever tries to guard Nowitzki again, Dirk himself can change it, too.
DONUT 10: Another win in the rebound dept.
With Dwight Howard out, Dallas figured to have an easier time matching the Rockets on the boards on Saturday … and it panned out. Dallas won yet another battle of the boards, 46-43, and more solid performances from Pachulia (8 boards) and Powell (9 boards) on the glass. Dallas had nine offensive boards which led to a 54-40 advantage in the points-in-the-paint department. 
DONUT 11: Don't get lulled to sleep
Dallas has what appears to be a "break" in the schedule this week with roadies at 0-10 Philadelphia (6 p.m. tonight, featuing Jahlil Okafor) and 4-4 Boston before returning home Friday to take on a Utah Jazz team that figures to be in the mix for the playoffs at season's end, if preseason rumblings are to be believed. 
This presents a prime opportunity for the Mavs to pile up some wins in the standings … a 2-1 mark in this stretch would put Dallas at 8-5 heading into a brutal three-game road stretch the following week at Oklahoma City, Memphis and San Antonio.
 Dallas has, as we have mentioned before, a habit of sometimes playing down to the level of the competition. (Or heck, maybe everybody does that. Or maybe the Mavs play right at the level they belong. We dunno.) ... So the key this week will be to not get complacent after going 3-1 in their only four-games-in-five-night stretch.
DONUT 12: The standings in the West are just … wow
OK, if you put much stock into the NBA standings at the 10-games point, you should probably stop … however, it's interesting to note just how far off some preseason predictions are at this particular juncture.
 New Orleans, albeit riddled with injuries, was a trendy preseason pick to make the playoffs again in the stacked West this year … but sit at 1-9 as of Sunday evening. Houston, after Saturday's loss to Dallas, is 4-6, as is Memphis, another playoff mainstay from the last few years. 
The Mavs as we write this are currently tied with the Clippers at 6-4 and in fourth (LAC is fifth). Denver is 5-5 and in seventh and Phoenix is 5-4 and in sixth.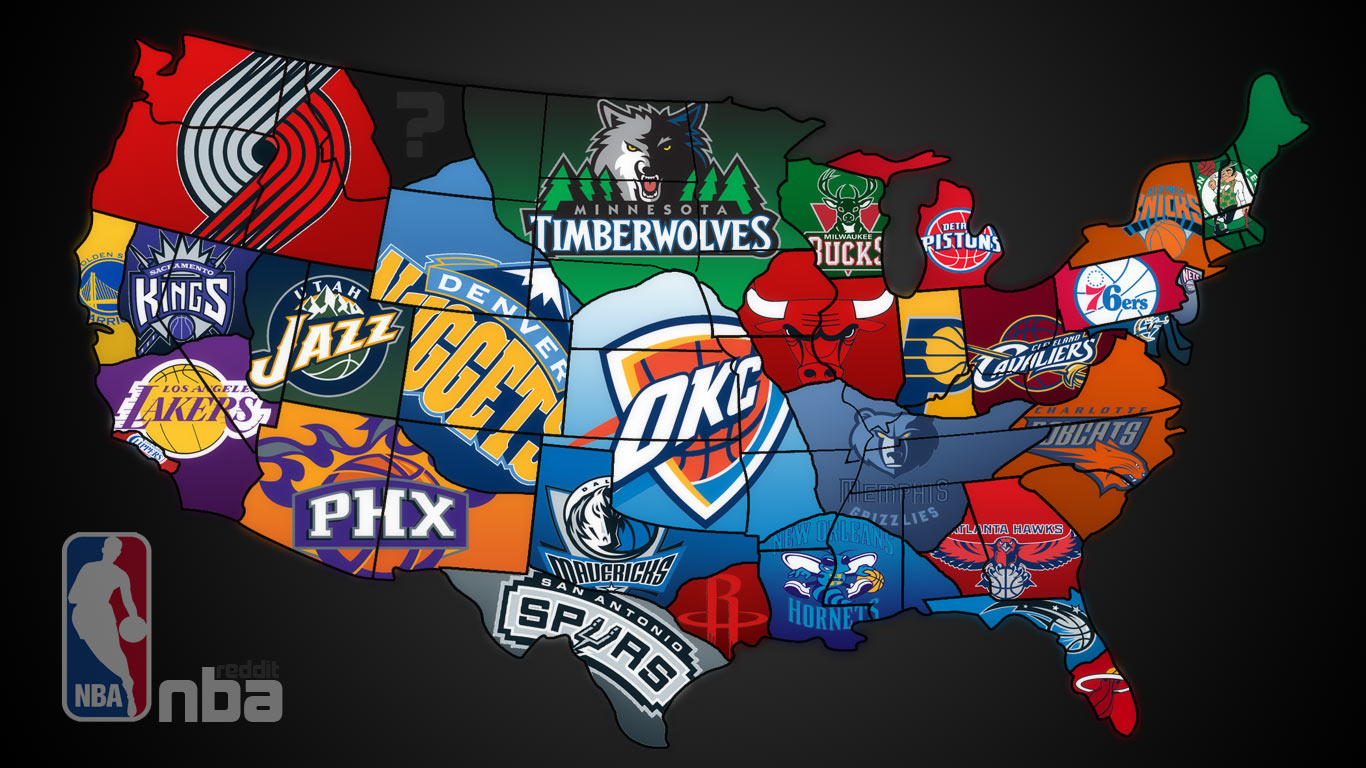 It's far too early to tell if the West will look so different than preseason predictions postulated just a few weeks ago … but the Mavs have certainly done their part in creating the mayhem with two signature wins thus far over two Western powers from last year. 
DONUT 13: The Final Word
"In the NBA, there's only 'this moment.' Anything behind and ahead doesn't really matter. And I think, really, right now, our team needs to stay in the present. I'm not into analyzing the past that much. I'm happy for our guys right now, and we've got a couple of challenging games in the East. And it's going to continue. We need everybody, and we've got to keep playing with the same kind of spirit and the same kind of moxie. And each win has got to be earned." - Coach Rick Carlisle.