Dirk Nowitzki has been in the news a lot lately, and not necessarily for all the usual reasons. The Dallas Mavs icon has found himself answering questions about retiring (he's not) and questions about opting out (he is) and when smart Mavs fans work to understand Dallas' cap-and-roster decisions, they look here to see where Dirk fits in for the future.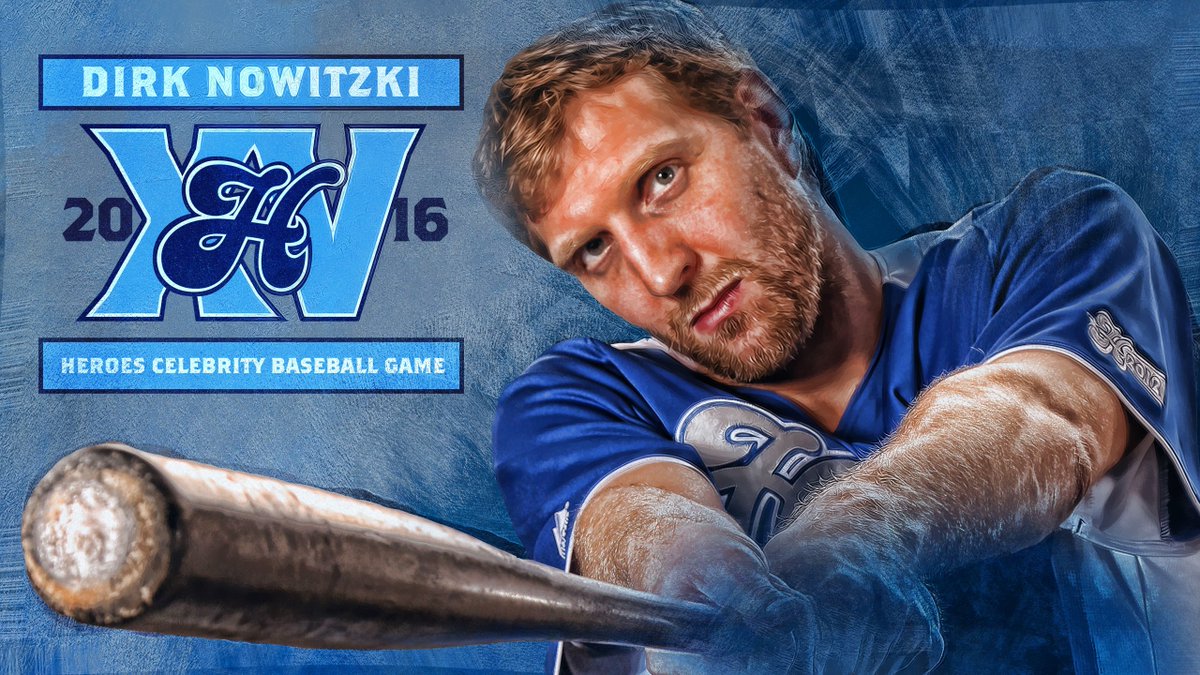 That's not to say his swing is beautiful. But his devotion to the cause and to the community is.
Tickets are now on sale for the festive and fun event, with proceeds from the game benefitting the Dirk Nowitzki Foundation and the Heroes Foundation.
In recent years, Dallas Cowboys luminaries Tony Romo and Jason Witten and Dez Bryant have participated. Charles Barkley might be the biggest hit of any participant. Mavs owner Mark Cuban is usually involved, and over the years, guys like basketball's Tyson Chandler and Steve Nash, baseball's Michael Young and hockey's Mike Modano (the former host of the event) and Tyler Seguin have played.
\
So far this year, Dirk has commits from Cowboys Cole Beasley, Tyrone Crawford and Byron Jones, Mavericks Deron Williams, Chandler Parsons, J.J. Barea, David Lee, Devin Harris, Wesley Matthews, JaVale McGee, Salah Mejri, Justin Anderson, Jeremy Evans, Raymond Felton, Dwight Powell and coach Rick Carlisle, old NBA pals Jason Terry Brian Cardinal and Jason Terry, ex-Rangers: David Murphy and Young and actors: Chace Crawford and Geoff Stults.
Nowitzki has decisions to make (June 22 is the opt-out deadline and free agency opens on July 1) but he's locked in in one form or another as a Mav and he's locked into the Dirk Nowitzki 2016 Heroes Celebrity Baseball Game, too.  Tickets cost $9, $13, $17 and $20 and are available via Ticketmaster (800-745-3000 or ) and more information is available at Dirk Nowitzki Foundation and at the Heroes Foundation.