1. The Mavs came into Sunday night's game in Washington on the heels of a tough 100-96 loss to their rival Houston Rockets on Friday, looking to get off to a good start on their latest road trip and extend their 10-game winning streak over the Wizards. Thanks in large part to a huge night from Wes Matthews, the Mavs extended that streak to 11 games and defeated the Wiz, 116-104.
Maybe the only big thing that went wrong here?
https://twitter.com/CVBelieve/status/673694978229460992
The Mavs' bus blew out a tire.
2. Chandler Parsons was held out of Sunday night's contest against Washington in preparation for the second leg of a back-to-back against the New York Knicks. CP obviously hates sitting out these games, but the Mavs need him more in May and June rather than in December. 
3. Wes Matthews got off to yet another rough start in this game, hitting just one for his first six from the field. Despite the cold start, however, Matthews was able to heat things up in the second half, finishing the game shooting 52 percent including 10-of-17 from three - the 10 treys tying a franchise record -- and scoring 36 points. 
As of Friday, Wes thought he "sucked.'' 
And now?
"The basket looked like an ocean to me,'' Wes said.
With CP, Barea and eventually Devin Harris sitting out the game, the Mavs needed Wes to put his cold shooting behind him, and he was able to do that in the second half. 
This was undoubtedly the best game of Wes's short Mavs career, and it couldn't have come at a more opportune time. 
4. The Mavs closed the first quarter with a 29-28 lead over the Wizards behind a balanced attack the saw seven different Mavs score points. As Rick Carlisle said, the Mavs MVP this year has been team chemistry, and that was the case in the first frame. 
5. Jeremy Evans and John Jenkins saw extended time in the absence of Chandler Parsons in this game. Evans has had a tough time cracking the rotation, while Jenkins has also had a tough time earning minutes in a crowded Mavs backcourt. Evans and Jenkins combined for 12 points, and really stepped up when the Mavs needed them to here.
6. Devin Harris went down hard early in the second quarter after accidentally colliding with Anderson and injuring his ribs on the play. Harris was escorted to the locker room by the Mavs training staff, and had a tough time moving with the injury. We will provide updates on Harris's status as more information becomes available. 
7. J.J. Barea was once again held out of action on Sunday while he continues to rehab his ankle injury. After Devin left the contest early on with an injury, the Mavs backcourt has quickly turned from their deepest position into a thin one. Dallas will need Barea to make a quick recovery, especially if Harris is forced to miss extended time.
8. CP and Barea weren't the only Mavs held out in this game, however, as Dwight Powell and JaVale McGee were also sidelined. Powell tweaked his knee against Houston on Friday, while McGee sat out in preparation for the game in New York on Monday.
9. A rough second quarter saw the Wizards outscore the Mavs by four points and give Washington a 58-55 leading heading into the locker room. The Mavs did manage to score four quick points to end the second period and cut the Wizards lead from seven to three, however. ... all keyed by pressure defense on an inbounds pass. It's the little things.
10. D-Will struggled from the field in this one, but was still able to contribute in different ways, grabbing seven rebounds and dishing out nine assists to go along with his 11 points. 
11. The Wizards have one of the best young guard tandems in the NBA today. John Wall and Bradley Beal are a dynamic combo that can attack defenses in multiple ways. Wall is a top-10 point guard, and though he's having a bit of a down year, he is averaging 18.4 points and eight assists per game; while Beal is Washington's leading scorer, averaging 19.9 points per game. 
12. Speaking of John Wall, he's a very impressive basketball player. The Kentucky product is uber-athletic, possesses great vision and is an elite defender on the perimeter. If the Wizards can manage to put some more players (Regional native Kevin Durant someday maybe?) around him in the future, the sky is the limit for this young superstar.  
https://twitter.com/profootballdoc/status/673695064904720384
Wall left the game late with an apparent leg injury, and needed help to get the locker room. This was a tough way for the night to end for Wall, who scored 28 points and had 10 assists. 
13. Zaza Pachulia was solid for the Mavs on Sunday, scoring 10 points and grabbing seven boards. A bit of a disappointing night for Hotel Zaza considering the matchup -- there was no Gortat here and there was no Nene -- but he doesn't care about the numbers when Dallas ends the night with a W. 
14. Dirk was on point once again for the Mavs, scoring 19 points and pulling down six rebounds. Dirk has been Mr. Reliable for the Mavs all season long, and he continues to be the Mavs go-to guy.
15. The Mavs bounced back in the third quarter, outscoring the Wizards by six and taking a three-point lead into the final quarter behind 14 points from Wes Matthews. Dallas's 87-84 lead was punctuated by two free throws from D-Will, who is the NBA's best free-throw shooter so far this season at 93.3 percent. 
16. Raymond Felton had his first double-double of the year, scoring 11 points and pulling down 10 rebounds. Felton also added six assists, and helped the Mavs with a couple of big-time shots down the stretch. 
17. In the end, teamwork, effort and hot shooting from Wes Matthews were the keys to victory for Dallas in their 116-104 defeat of the Wizards. The Mavs will have a quick turnaround as they head up to New York, but this has to be a satisfying win for Wes and the Mavs to digest. 
The Dirkie/Player of the game: Wes Matthews. The Iron Man came to play tonight scoring 36 points and putting the Mavs on his back in the second half.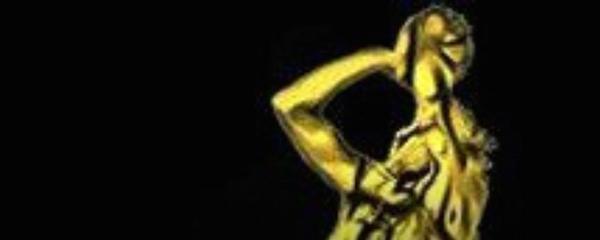 Now, that's our vote. You? Head over to the DB.com Discussion Boards and give us your choice for the Dirkie!
Stat(s) of the night: Three-point shooting. After a few rough games in a row from beyond the arc, the Mavs finally found their stroke from three, hitting 51 percent on the night. This is a sample of what the Mavs have the potential to be when they are shooting as expected.
This game was over when... Jeremy Evans (yes you read that right), hit a three to put the Mavs up 113-100 with 1:37 to play in the game.
https://twitter.com/mavs_ffl/status/673698064842928128
Mark Cuban certainly enjoyed Evans' rotation work.
Should have seen coming... John Wall. He's a top-five point guard in this league, and he showed it tonight. It's really a joy from a basketball perspective to watch this guy play, and hopefully he'll make a full recovery from his injury.
Couldn't see coming... Wes Matthews. Wes has been on the struggle bus lately for Dallas, especially from beyond the arc. In this game however, he was on, scoring 36 points and hitting 58.8 percent from downtown.
What's next?: The Mavs head up to the Big Apple to face Carmelo Anthony, Kristaps Porzingis and the New York Knicks at 6:30 pm Monday from Madison Square Garden.
The Final Word:  "We were all excited for him," Nowitzki said in praise of a Wes effort that pushed Dallas to 12-9. "He's a guy who really endlessly works for the team. He always has to guard the best offensive player on the other team. And you're just happy for a guy like that, that puts the team first and works so hard. He just hasn't been able to break through with his shooting, but he was on a roll tonight. It felt like everything he was shooting was going to go in. It was fun to be a part of."