The Mavs don't really have much room for silly sidebars and hateful "butt-hurtness'' (to paraphrase Tyson Chandler's summer characterization of Dallas' free-agency dealings). They are trying to win a home game that can put some balm on two straight losses in this homestand and a crummy 5-5 record at the AAC.
So it's time to put the butt-hurt behind them. Pun intended.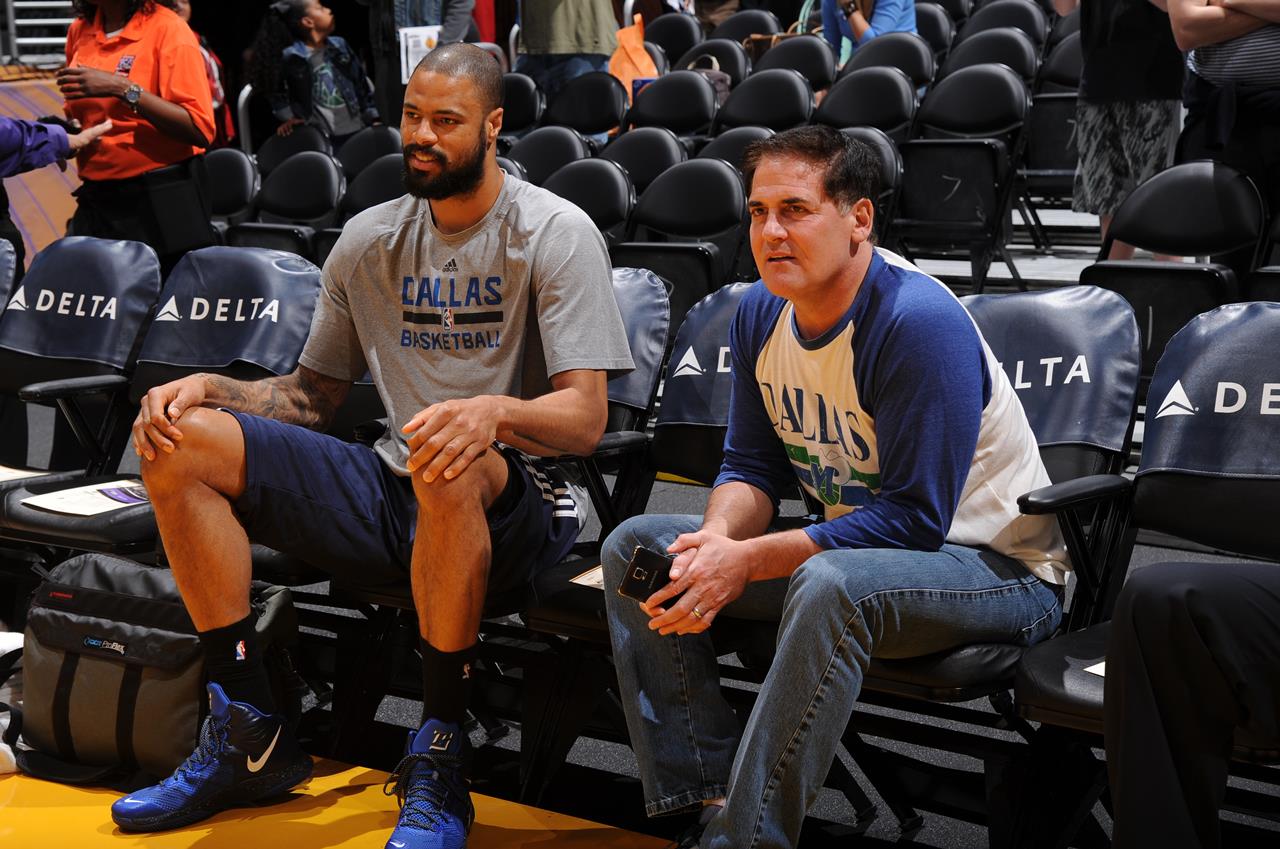 Mavs owner Mark Cuban writes today on Cyberdust, "Holding onto anger is like drinking poison and hoping the other person will die from it.''
Maybe that's not Tyson Chandler-related. Maybe it's just a general life lesson. But it applies to Dallas, which at 13-11 has in a sense wasted the value of recent road victories at Washington and New York by springing so many leaks in these home losses to Atlanta and the same Wiz. (Failing to take Saturday night inspiration from the "Seats For Soldiers'' event is a true embarrassment.)
"I blame myself,'' coach Rick Carlisle says. "We need to get these guys better prepared to play, and we're just not where we need to be."
I can say that the Mavs are a bonded group -- come with me and hang out with Wesley Matthews, Raymond Felton and Dwight Powell in Mavs Premium and you'll see what I mean -- but that means a lot less if they aren't glued together in a way that wins them games. The fear tonight: A loss would mean Dallas' first three-games-plus winless homestand since February 1998.
When these two teams met back on Oct. 28, Dallas won 111-95 at Phoenix in part by limiting the Suns to 39.1-percent shooting. A healthy Deron Williams (ill on Satuday but expected to go tonight) will help.  Dirk Nowitzki's brilliant offense overcoming his less-than-brilliant defense would help, too. Dirk has averaged 22 points per game lifetime against Phoenix but on this homestand  he's made just nine of 29 shots.
Phoenix is just 11-14 but has won three of four after "stealing"  a 108-101 victory against Minny. The Suns scored an NBA season-high 43 points off 24 turnovers.
"I've never heard of numbers that big,'' Carlisle said. "They're one of the league leaders in steals and forced turnovers, so we've got to take care of the ball.''
And they've got to take care of Tyson Chandler, a fan and organizational favorite during his two short stays here, the first culminating in the 2011 NBA title. Chandler (hamstring) had missed eight games before participating against Minnesota. He played 23 minutes off the bench. Tonight at 7:30 at the AAC, we'll all think back to TY vs. DeAndre Jordan and anger and decisions and conflict and ...
"It's not as emotional as the first time in the past," Chandler told the Phoenix media. "For some reason, it doesn't feel the same. I'm happy to be in Phoenix. I was blessed to a good situation so there's really no animosity."
 Good. Let's put the butt-hurt behind us. Pun intended.