DONUT 1: Meeting The Monsters
The Mavericks are bobbing along at 22-16 but the schedule threatens to put some dents in that.
"If you look at the schedule this week, this has got to be the toughest it gets in this league with traveling, with back-to-backs and being home for 48 hours,'' Dirk Nowitzki said. "It's a monster.''
It's four monsters, really. Tonight, LeBron and the Cavs are at the AAC. Wednesday's second night of a B-2-B is at OKC. The roadie continues Friday at Chicago and then Sunday at the Spurs.
"We have unbelievable games coming up in January,'' Dirk said. "Not only the amount, but also the quality of opponents. So, this is a big stretch. … With Cleveland, going to OKC, Chicago and the Spurs, I think it's as tough as it's going to get."
Follow Mike Fisher and Matt Galatzan on Twitter for live updates tonight from the American Airlines Center.
DONUT 2: The Softness
Early turnovers and early softness. A late Dirk giveaway and a late Deron miss. The result: Bucks 96, Mavs 95.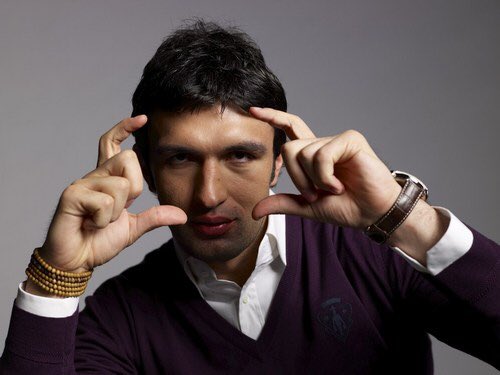 The Mavs had cough-ups galore, which was "the undoing in the game," coach Rick Carlisle said, noting, "We had seven (turnovers) for 10 points in the first quarter and 10 for 15 points in the first half. But they overcame those to own a 95-94 lead and possession with 31.6 seconds remaining. But Dirk Nowitzki committed another turnover that led directly to a Milwaukee bucket and their lead. And then  Deron Williams missed a 17-footer for the win as time expired.
Our look at that weekend game ... and "the softness'' ... is here. ... and a cautionary note from Zaza that the same level of behavior won't fly this week, who didn't just use the word "soft'' with the media; he called his own guys that at halftime in Milwaukee.
DONUT 3: Zaza Jr.
Meanwhile, while Zaza is trying to lead the Mavs, Zaza's own kid is being influenced by Wesley Matthews.
https://twitter.com/zaza27/status/685927412765437952
The kid kinda half-way does the bow-and-arrow bit, almost as if he knows it's a bit showy for elementary school.
DONUT 4: No, Nowitzki
The Mavs are talking about Dirk being worthy of his 14th All-Star Game berth. And it's weird, but … I'd prefer he'd not get enough votes.
Oh, it'd be cool to be a "15-time All-Star'' and to get the plaudits in Toronto in mid-February and to hear his younger peers rave about him. But none of that trumps a weekend of rest for Dirk (certainly on a beach somewhere, his preferred family destination) and none of it trumps the same for me.
Dirk enters tonight with four straight 20-point-plus games and the 37-year-old is averaging almost 18 points and seven rebounds per. That's the result, coach Rick Carlisle says, of being "a guy that's prepared himself for greatness virtually every night. He's very disciplined.''
I vote that his "discipline'' take a holiday in mid-February, and that his "preparation for greatness'' be targeted towards the second half of the season.
In other words … here's a vote AGAINST Dirk for the NBA All-Star Game.
DONUT 5: Previewing Tonight
Cleveland is 26-9 and as usual powered by James, who has averaged 27.8 points and shot 57.8 percent in his last six games. They have three wins so far on this six-game trip. ... and they will rely on LeBron against Dallas as they usually do. He's averaged 35 points, 8.5 rebounds and 6.8 assists in his last four outings against the Mavs and has scored 30 or more in nine of 23 regular-season meetings.
Somewhat surprisingly, the Mavericks have won eight of the last 10 in this series -- and I say "surprising'' because they so often do it without The UberMan being at his very best. The Cavs are the only NBA team against whom Nowitzki averages fewer than 20 points. ... though he's presently on the aforementioned All-Star-level roll that's helped Dallas win three of its last four.
Dallas coach Rick Carlisle says fans will see  "two of the greatest players in the history on the floor at the same time ... (LeBron) can play five positions on the court. He's just a menacing weapon for them, because of his all-around ability."
DONUT 6: Max Vs. Maxes
Wes Matthews, without the understood skillset that typically warrants being a foundational player, is signed to a max-contract ... as are Cleveland's LeBron, Love and Irving. His role is drastically different than any of the Cavaliers' Big Three, though, and the Mavericks have no plans for him to develop into that caliber of player. But that doesn't mean he's not extremely important, tonight and beyond.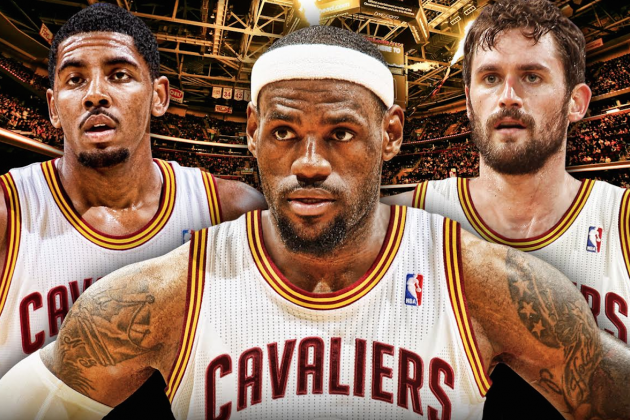 Our Jonny Auping offers here that Wesley Matthews might be the best "role player" in the NBA, and if that sounds like a backhanded compliment than you're approaching the conversation in the wrong way. Dallas' "max'' vs. Cleveland's "maxes'' ... an interesting angle leading into tonight. 
DONUT 7: Is CP A Closer?
Chandler Parsons wasn't on the floor as a finisher in Dallas' rebounding effort from Milwaukee, a 93-87 Sunday win at Minnesota. Here, DB.com Boards discusses the reasons for CP's limited role there ... and then keep playing around on DB.com Boards for the Cavs-Mavs GameThread and more!
DONUT 8: Thanks to our great sponsors!
Our friends Bill and Woody at LS Wealth Strategies have been absolutely vital to aiding the financial health of my family with wisdom and experience and maybe most important of all, a "bedside manner'' that keeps my sons, Nate and Tony, involved in the process and learning as we grow. My highest reccomendation to LS Wealth Strategies, who help us bring you Mavs coverage and can help you in so many ways. Please give them a click or a call (972-702-6080) when you are ready to take an important step in the right financial direction.
We'd also love to see you at The Maverick Bar, our place at 1616 Hebron in Carrollton. All the Mavs and Stars games, 30 new HDTVs including a 200-inch big screen, plus live music all weekend ... oh, and the best Texas-flavored burgers in DFW. C'mon in! And we welcome a great relationship with the finest dealer of fine automobiles in the Metroplex, and recognized national as such, in PM Standley Motorcars. We're excited to be affiliated with a classic brand featuring modern innovation ... and a family business as well! Check out their incredible showroom on the PM Standley website!
DONUT 9: Quotable
"There's always going to be somebody that's better than you, more talented. You leave your mark by playing hard and giving all you got to the franchise and then once it's over, it's over." -- Dirk, predicting that LeBron and KD and others will eventually overtake him as the No. 6 all-time scorer in the NBA.
DONUT 10: The Nets Are The Nets
Nets ownership has finally come to the realization, I think, that you don't just get to be at the Mavs' 15-year level -- or higher -- because you state a desire to do so. (Nor can you blame it all on Deron.) So now Brooklyn is in disarray again, with Prok canning King ... and the owner's initial foolish promise echoing harmlessly.                    
"How fast can we build a championship team?'' Prokhorov said. "If everything goes as planned, I expect us to be in the playoffs next season and [win a] championship in one year minimum, and maximum in five years."
That was six years ago.
My man Tom Ziller does a terrific job breaking it all down here and I'm obliged to remind Mavs Nation ... it's not supposed to be as easy as Mark Cuban's Mavs made it all look ... and Prok's Nets prove it.
DONUT 11: ESPN's Racist Demagoguery
Because I am neither a lonely college freshman nor a hospice invalid without the ability to change the TV channel, I do not watch "First Take,'' an ESPN production fronted by the facade of it being a "sports debate show'' when it's really a cartoonish sitcom, "The Jeffersons Meet Gilligan's Island,'' pretty much, starring journalists-turned-charlatans Stephen A. Smith (in the Sherman Hemsley role, only louder) and Skip Bayless (in the Bob Denver role, only without the floppy hat).
Their usual bit is demagoguery disguised as debate: Skip yells that water isn't wet, Stephen A. yells back that fire isn't hot, and while the many respectable and responsible ESPN staffers who do wondrous work at the network privately roll their eyes, the LCD audience feeds on the faux anger and renews its cable subscription allowing Skip and Stephen A. to pocket $4 or $5 mil a year.
But when Stephen A. and Skip use their bully pulpit to accuse sports figures -- Cowboys or otherwise -- of racism? Hey, if it's fair to ask if Jason Garrett has a job because he's white, is it fair to ask if Smith has a job because he's black? My column here.                       
DONUT 12: The Final Word
"We got him for a Gatorade cooler." - Dirk, on the Mavs-Bucks trade that brought Zaza to Dallas.