The Dallas Mavericks are 25-19 and putting in lots of OT in recent weeks to get there. Those minutes have contributed to wear-and-tear -- or at least that's what is hoped is Dirk Nowitzki's only problem -- as the club readies for tonight's 7:30 visit at the AAC from the 32-12.
OKC has lost three straight at Dallas, and the Mavs have a chance to keep that streak upright as long as Nowitzki is upright.
The good news: The UberMan went through Friday morning shootaround, an act that -- while he's still not a lock to play tonight -- seems to justify his optimistic statement after sitting out the Wednesday win over the T'Wolves.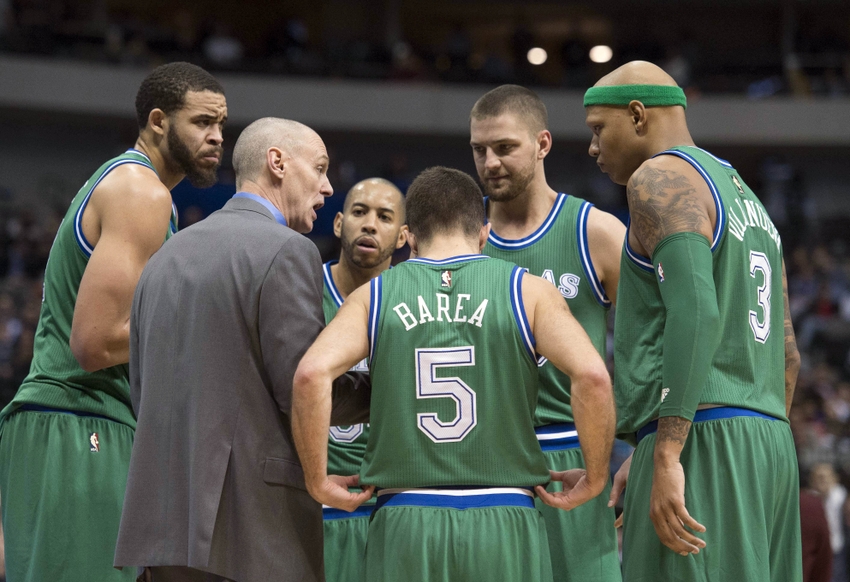 "The good thing is I didn't really have any pain with it," Nowitzki said. "It was just swelling there, and that's why they decided to hold me out (Wednesday night). I'll probably take a light day, and then hopefully Friday we'll see where it is. Go through shootaround and see how it is. I guess there's always something coming up, and that was one thing that came up out of nowhere."
The "thing'' is being called a "right knee effusion.'' What does that mean, medically and in regard to Dirk's past and future? DB.com has that Mavs Premium info here ... and it includes the goods on Zaza Pachulia's bothersome Achilles, too.
Pachulia is playing through his discomfort, maybe buoyed by his positve showing in the All-Star Game voting. He finished fourth among all front-court players (behind the Spurs' Leonard but ahead of such luminaries as Anthony Davis and Boogie Cousins). That's a reflection on his impact in Dallas ... and, well, also a reflection of the love he got from voters back in Georgia.
"I'm happy to be respected,'' Zaza said. "It meant more to me to be loved than to be an All-Star."
On another level, a trio of Mavs are happy to be back downtown after an outing last night in Frisco that didn't go quite as planned for the D-League Texas Legends. The Legends lost to the Bakersfield Jam and while Justin Anderson, Jeremy Evans and Salah Mejri all played well -- Anderson finished with 22 points, four rebounds and two assists, Evans registered 11 points, nine rebounds and two steals and Mejri totaled eight points, 10 rebounds and three blocks -- both Anderson and Mejri endured injury scares. Mejri injured a knee and exited to the locker room before returning to the game; Anderson, in the late-going, clutched his right hamstring but continued on.
None of that is quite as newsworthy as Dirk's participation in shootaround, or even the fact that Ray Felton (eye) is probable for tonight. But Dallas needs all the help available against an OKC club that has won six straight. Included in the Thunder's recent run: A 108-89 blowout over Dallas on Jan. 13 in which the Mavs' entire starting five rested while the likes of J.J. Barea and Charlie Villanueva literally skirmished with Thunder star Russell Westbrook.
Maybe tonight will be another skirmish, only featuring a healthier front-of-the-rotation group, including Chandler Parsons, who is coming off a 30-point explosion in the win over Minny.
"It's a composed, experienced, veteran team," Parsons said of the Mavs. "We never get too high or too low in a game, and we never have a doubt."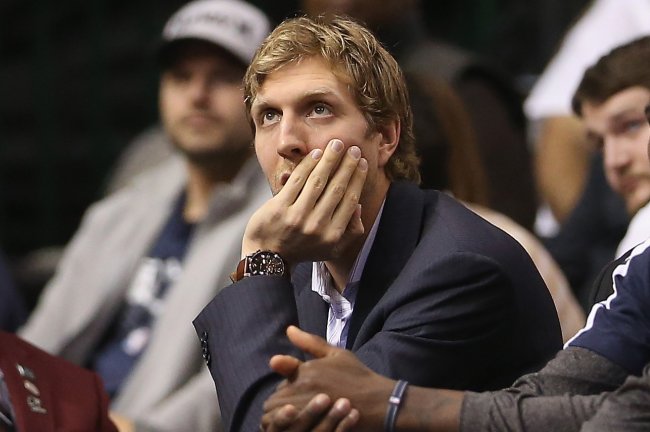 It'd also be nice if with Dirk on down, they never have a serious injury.