DONUT 1: Spurs 116, Mavs 90
In what ranks as one of the Mavs' most embarrassing outings in memory, Friday at the AAC outclassed again by the Spurs, 116-90, a game in which the Mavs allowed a horribly symmetrical number of "62-26'' at halftime, the biggest deficit in franchise history.
A lot of this is about the 42-8 Spurs, who now match their best 50-game start ever and who have now won 14 of the last 16 meetings with a Dallas team that can't even pretend the two clubs are close enough (other than geography) to call themselves "rivals.''
"They kicked our ass,'' Wes Matthews said. "That's probably the most embarrassing game I've ever been a part of at any level.''
"Embarrassing'' is the word that resonates  here. Embarrassing because Friday marked a Dirkiversary, the calendar day of Nowitzki's NBA debut in 1999 and it would've been nice to celebrate. Embarrassing because this game was pushed back to 8:30 to a national TV audience could watch a game that Mavs Nation probably didn't even stick with. Embarrassing because despite an apparent preparedness ...
The Spurs won the physical battles ...
https://twitter.com/NBAOnDefPen/status/695815292547678208
And they won the psychological battles, too.
https://twitter.com/cmaka/status/695820846288519168
Oh, and they also did it with Manu out (testicular injury) and with Tim Duncan resting, exerting energy only to laugh at Dallas' silliness.
"Obviously,'' coach Rick Carlisle said (part of the Mavs-Spurs Quoteboard here), "we didn't come out with enough force. The majority of the blame should go on me for not getting these guys ready to go.''
DONUT 2: The Real MVP
There is frustration in other NBA cities, too, of course, as identities and realities are beginning to take hold. In OKC, one of those realities is the possibility of Kevin Durant's depature. KD to the Warriors? A horrible, frightening thought.
KD's mom getting her own Lifetime movie called 'The Real MVP'? That's a lovely, calming notion.
DONUT 3: Howard Out Of Houston?
A report out of New York has Houston contemplating a dumping of Dwight Howard to Boston, with one angle being that Dwight is never going to be healthy enough again to carry a franchise anywhere. I'd counter by saying that Boston makes a huge leap toward true contention by rolling this 7-foot dice, and that furthermore, when we get to July 1, a team like Dallas -- without the assets to trade for a player like this now -- will need to line up for his services as a free agent.
Dwight has warts. Big ones. So did DeAndre Jordan, but that didn't block owner Mark Cuban's philiosophy regarding roster-building. Ask yourself this question: Even with all the negativity regarding Jordan now, even with the annual "Aw, we're better off without that guy we wanted but didn't get'' junk ... If Dallas could turn back the clock and "re-get'' DeAndre, it would do so. If Dallas could turn back the clock to a previous year and get Dwight, it would do so.
Those guys have warts. But are their warts at max money any greater than the warts of this present Mavs team and its max-money players? 
DONUT 4: Some LA Dysfunction
Not that Mavs Nation is any position to throw stones ... But we're angry right now. Start tossin' ...
The Clippers are trying to figure out whether to continue to bend in ways that aid the erratic Lance Stephenson, are trying to work through the hows and whys of Blake Griffin injuring his hand in a fight with a team equipment guy, maybe discussing trading Griffin (see below), hoping for DeAndre Jordan's sake the commissioner is serious about changing the Hack-a-Shaq rules (a preposterous notion, Mr. Silver) and likely waiting for the annual fallout of teammates who whine that Chris Paul was once again too tough on them this season.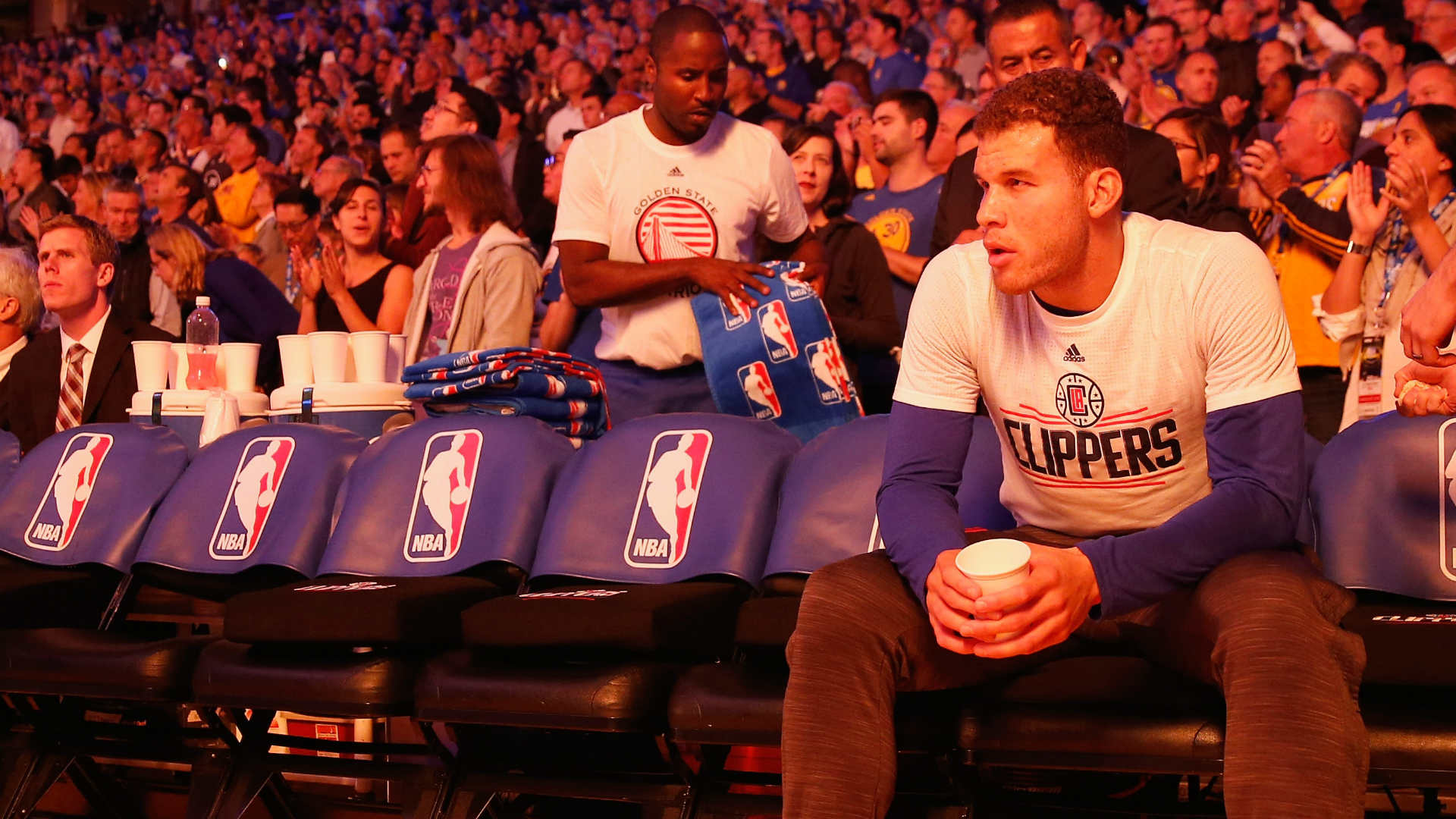 These are some of the reasons that, in the back of my mind, I've always hoped Dallas might line up seeded in a way it could oppose the Clippers in the first round of the playoffs. There would be a chance ... and there would be jubilation in DFW if the Mavs pulled it off.
But for all of the Clippers' dysfunction, they are in fourth at 33-17. The Mavs, obviously, would have to finish in the No. 5 slot to get this matchup, and right now at 28-25 Dallas is clinging to the No. 6 slot, a half-game ahead of Houston.
So poke fun at LAC if we wish ... But dread the idea of Dallas not being good enough to draw the Clippers, of Dallas instead landing in sixth (meaning maybe they open against OKC), or seventh or eighth, meaning they open against the Warriors or the Spurs.
DONUT 5: More LA Dysfunction
The LA Times wonders of Byron Scott be back next year, writing of the coach, "People close to the organization think this season's final 2½ months are a trial of sorts. It would help Scott's chances if the young players showed growth and the games were more competitive. There has to be hope, not despair.''
So the Lakers are reduced to spending an entire season devoted to saying goodbye to Kobe and maybe saying goodbye to Scott? Blecch.
DONUT 6: Trade Buzz
Boston giving away David Lee by the Feb. 18 deadline? The Bulls grasping for straws now that Jimmy Butler has sustained a nasty-looking injury? Blake Griffin on the block, and maybe Denver-bound? Are the Bucks really tired of MCW?
So ... what about the Mavs? We can kick around ideas on DB.com Boards (and do, here)  ... and we can settle in and ponder the more realistic scenario of the post-trade-deadline buyout. We've touched on Kevin Martin (long an organizational fave here) and on Twitter yesterday we tried another one:
https://twitter.com/fishsports/status/695737759911137280
David Lord and I are working on a project that expands greatly on this idea. Stay tuned.
DONUT 7: Ranking The All-Stars
My buddy Sean Deveney at Sporting News endeavors to rank every player in the 2016 NBA All-Star Game (and yes, Kobe is last).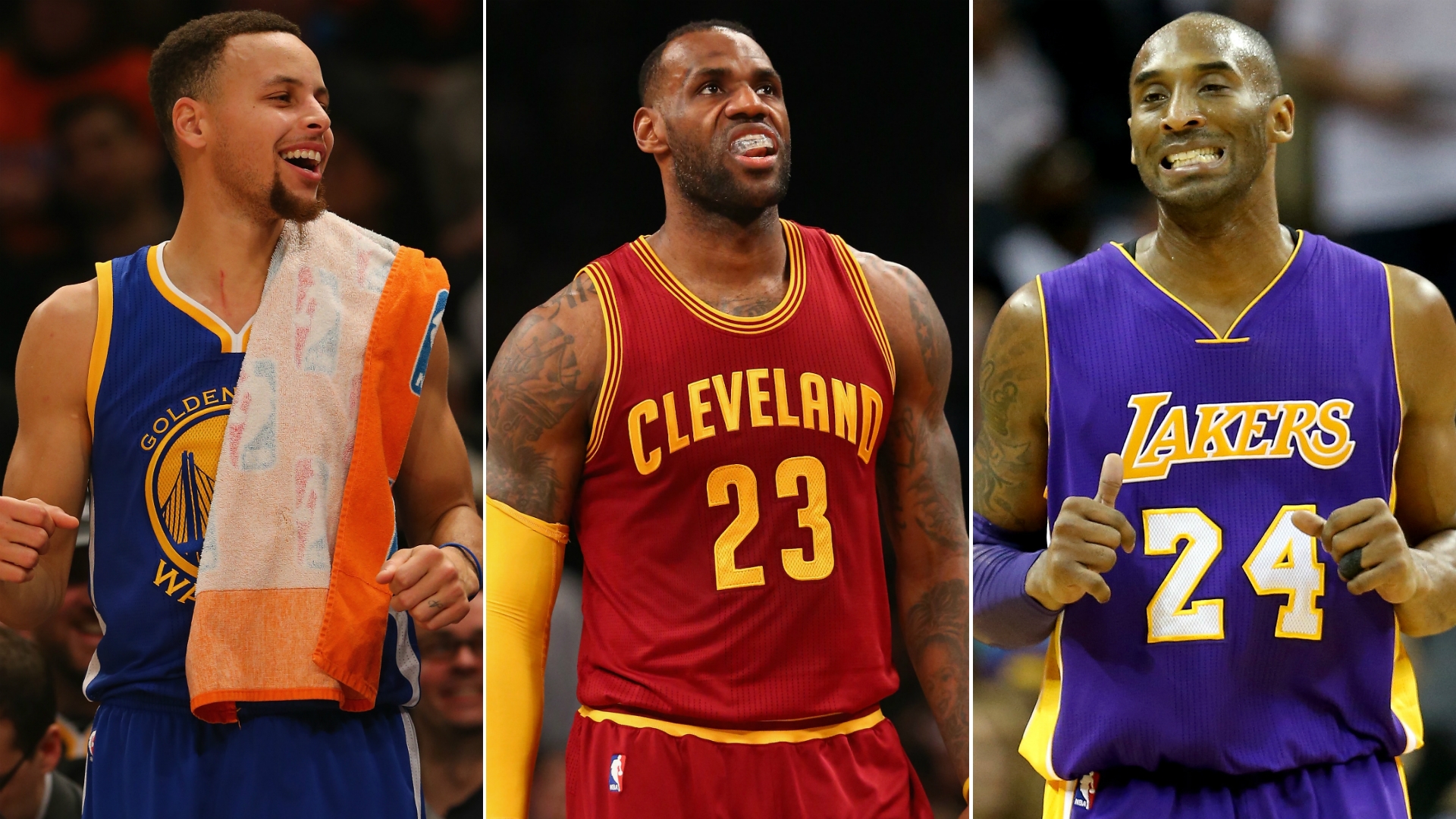 Good, fun stuff here.
DONUT 8: Down On The Farm
Last night the Mavs' JV's, the Texas Legends, were also embarrassed by the visiting Raptors, a game that featured two giants from India, the 905's Sim Bhullar and Texas' Satnam Singh. 
https://twitter.com/nbadleague/status/695767640665694208
Final score, Raptors 136, Legends 80 -- I told you it was as ugly as what went on downtown! -- and the Legends give it another go tonight against visiting Austin. Get your tickets here, and I'll have the telecast at 7 p.m. on Channel 47. Channel-flip, if you wish!
DONUT 9: Kareem Vs. Dirk
Dirkologists know that Mr. Nowitzki has over the course of his entire career added annually to his toolbox in the offseason and became a better player annually in the postseason. He is therefore no "pony'' at all, "one-trick'' or otherwise, but rather, is a stallion -- a self-made stallion.
Nevertheless, I try to look at Dirk from Kareem's perspective, in light of Abdul-Jabbar's weird criticism of the Mavs icon ... and I think I'm fair to all parties here.
Oh, and let me add comments from Nick Van Exel, who told me the following last night:
'It's a joke. Dirk could play in any era. It's been around forever, this idea that the 'new generation isn't as good as we were.' But every once in awhile there's someone (above) that. That's Dirk.'
DONUT 10: Parsons Vs. Carlisle
Tim MacMahon offers insight here into the interesting relationship between coach Rick Carlisle and high-priced standout Chandler Parsons. 
Another essential piece of this relationship puzzle is the on-court fit, and how CP sets up as a piece. And as our Jonny Auping writes so insightfully here, Parsons represents Rick's best hope at the much-needed "grind-and-flow'' guy.
And one more log on the Parsons fire, this one from me, as it relates to the Uptown scene and wanting to be cool and getting caught up in the nastiness of the "Uptown Flu,'' as Johnny Manziel and Greg Hardy of the Cowboys have certainly done: In the end, if Parsons really wants to be the player he insists he wants to be, his best bet is to simply follow the instructions of his coach. Carlisle isn't perfect; I believe he pushed the wrong Parsons button in Wednesday's loss to Miami.
But in Dallas, if you want to thrive, you defend the behavior of Manziel less and you embody the wishes of Carlisle more.
DONUT 11: Stat O' The Night
Dallas, since beating the Warriors without Curry, is now 2-10 against winning teams.
DONUT 12: The Final Word
''I have no idea,'' Spurs coach Gregg Popovich said when asked what Mejri was saying in an apparent celebratory taunt. "It was pretty funny though.''
https://twitter.com/50Mejri/status/695861556282814464
Salah took to Twitter to apologize ... but no. This isn't funny. It isn't funny at all.