It's less than two weeks to the NBA's trade deadline, one game to go before the break (Utah at Dallas tonight, get your DB.com Boards GameThread here), what some NBA GMs and coaches call the "silly season" where wild trade rumors tend to be everywhere. 
And the 29-25 Mavs, who sit at sixth in the West and surely would like to better themselves? So far, according to owner Mark Cuban, "There's nothing really tempting us, no conversations." While that can certainly change with the very next call, nothing's in the works.
But that doesn't mean the Mavs are not looking for changes.
DallasBasketball.com has visited with voices close to the situation who indicate that Dallas' deadline activity is most likely to be post-deadline ... and we can boil "silly'' down to a handful of buyout-candidate names.
So how does this work? And what do we know as it relates to the Mavs?
WHAT TYPE OF PLAYER IS POSSIBLE?
Players who are likely to be bought out can be in that position for a variety of reasons. They usually are talented veteran players on a team going nowhere this season, although sometimes a buyout can come with a team doing well but a player who is simply not a fit and isn't helping (or likely to be needed). In addition, it's a player that can't be traded for value in return, although often that lack of trade value has more to do with a contract that's too big to be enticing than the player's current playing ability.
The "buyout season" (so to speak) usually begins right after the trade deadline (which this season is Feb 18). And it ends on Mar 1, as a player who is bought out after this date cannot sign with another team and be eligible to play with them in the playoffs – which is part of the reason players are being released at this time, to allow them to land with a team potentially going somewhere.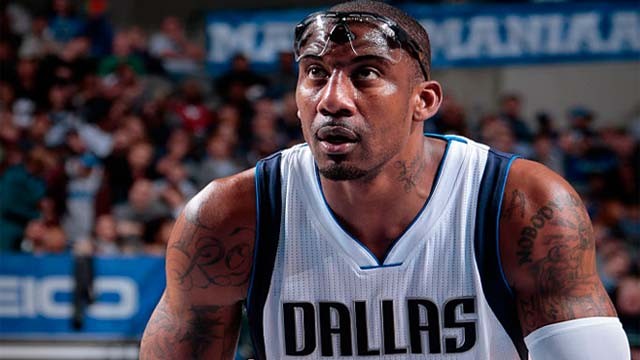 Last season the Mavs landed backup big man Amare Stoudemire after a buyout, who still had the ability to contribute, but whom the going-nowhere Knicks didn't intend to keep at the end of the season, and whose $21M salary made him undesirable for teams looking to trade for a backup big. 
THE COST
The Mavs (and multiple other teams) still have their Mid-Level Exception available to spend. But signing one of these players rarely comes down to money. Instead, as they are already being paid by the old team, they end up receiving minimum-salary offers from everyone and picking from among them. (Indeed, a source confirms that this is exactly the financial route Dallas will take this year.)
NAMING NAMES
Let's mention that today's list of looming buyouts will grow after the trade deadline passes, because a team's first preference will be to trade an unwanted player rather than pay him off and get nothing back. But already, a few have emerged that have a good chance of being bought out. Here are 4 names we see as very possible, and a look at how we think each might fit with the Mavs if it happens:
1. David Lee, Boston, PF, $15.5M expiring contract. Chance of buyout: 99%.
Word from Boston is that the lightly-used Lee is a certainty to be gone from the Celtics in the next two weeks, one way or another. His production per minute and ability is about the same as it always was when he played a lot and averaged about 16 ppg and 10 rpg year after year with NY and GS. The flaw in his game is that while he shoots well for a big man, typically over 50% from the field, he has no ability to stretch defenses beyond the arc (one 3-point make in his career) and he plays mediocre defense.
The only way that he wouldn't get bought out would be if the Celtics were able to move him in a trade, and the most likely possibility on that front would be a deal in which Lee was used as expiring trade filler to enable the Celtics to trade match for a desirable high salaried player using their cache of future draft picks and perhaps one of their young promising players as bait. In theory, such a deal could emerge for a player like Dwight Howard (as the Rockets continue to struggle, and with Howard a free agent and able to leave this summer), or Demarcus Cousins (in the wake of ongoing frustration in Sacramento), but any such deal is considered a long shot.
If bought out, it's unclear who else might want Lee and where his skills would earn him minutes, but in Dallas, presumably he could replace Charlie Villanueva as a backup to Dirk. Charlie V's great attitude and ability to shoot the long ball has earned him ongoing minutes with the Mavs, but he has been awful at the skill he's used for, his shooting (38% overall this season, and 28% on 3s). Lee's not an exact upgrade, because of his lack of a game from the arc, but his scoring is more reliable.  The rebounding skills are similar, and neither is considered much of a defender, but Lee is a much better passer (but also turns over the ball a lot more). 
2. Joe Johnson, Brooklyn, SG/SF, $24.9M expiring contract. Chance of buyout: 65%.
Johnson is in a situation that would ordinarily be a virtual lock for a buyout, with a team going nowhere and a veteran player sure to leave in the summer on a contract too big to be traded. 
But working against a buyout is the fact that Johnson has $9M or so still due him for the remainder of this season, and has expressed an unwillingness to forfeit any of it to facilitate a release that allows him to play elsewhere.
"That's going to be a pricy one,'' says a source close to the Johnson situation.
Also, the Nets have no incentive to tank the rest of the season, as their draft pick this summer is going to Boston, and their priority is to do whatever keeps their fans interested and coming to games.   
And Johnson has played a big role with the Nets this year. Although he's 34, with shooting percentages (40% overall and 37% on 3s) and scoring (12 ppg) down this season, he's still playing heavy minutes (over 34 mpg) and relied on to take game-deciding shots. That underscores the fact that the Nets don't really have a younger developmental player who needs and would benefit from an increase in minutes if he is released. 
Nevertheless, Johnson is not a long-term solution for the Nets, and situations like this commonly end in a buyout, despite the obstacles. A financial compromise is possible, or the Nets might simply treat his  contract as a sunk cost and opt to move forward without him.
If it happens, the Mavs might have quite a bit of interest in him, and vice versa. He played for years with Deron Williams, and what he offers is a playable wing with some size (he's 6-7). He's always been known as a versatile player, good  on both ends of the court, with the ability to pass and rebound well for his position, and the Mavs need more multi-talented players. Fitting him onto the roster and figuring out whose minutes he takes might be challenging, and likely would eat into the Mavs use of multi-munchkin lineups, but that might be a good thing as it would upgrade the defensive potential, without necessarily hurting the ability to score. Indeed, because of his size, Johnson has always been a player who could get shots when needed, and that could positively impact a Mavs lineup that at times finds one player after another dribbling around looking for room to shoot.
Ironically, Johnson's bloated Nets contract is one of the reasons Dallas thought Deron would leave the Nets a few years ago. Instead, it lured Williams back to Brooklyn ... and now that same contract could be a reason they reunite as Mavs.
3. Kevin Martin, Minnesota, SG, $7.1M this season and a player option for $7.4M next season. Chance of buyout: 50%.
Martin started the season as a key backup for the Wolves, getting major minutes, then was moved into a starting role for a while, but by the middle of December he had been relegated to a limited role off the bench. Since then, he's only been used in about half of the games (some of it due to injuries) and when he does play, it's normally only about 15-16 mpg or so. The problem is that his only skill is scoring, and his shooting this season has been awful (37% overall, 36% on 3s). Despite being 6-7, he provides no help with rebounding, and rarely adds assists either. On the other end, his defense can be called apathetic at best.
In addition, the Wolves are building around Andrew Wiggins, and prioritizing players to be a core around him. Martin is not a fit. Word is that he would like to be elsewhere. 
But no other team wants to be responsible to pay him on his relatively-hefty contract for this season and another. That contract has made him untradeable, and has also made the Wolves reluctant for a buyout, not wanting to pay off a multi-year contract either. So they have kept him around and tried to use him, with poor results, and before all is said and done, we think it's possible that either Martin, the Wolves, or both will decide to do what it takes to part ways.
It's no secret that Martin has wanted to play in Dallas for some time, and the Mavs have always liked him. At the same time, is there a need here for a scorer who can't score and has no interest in playing defense, and is now working though injuries? We think not. But we can report that the Mavs are likely to be highly interested if he is available, perhaps thinking of him in some kind of an instant-offense role off the bench.
4. Roy Hibbert, LA Lakers, C, $15.6M expiring contract. Chance of buyout: 30%.
Hibbert was acquired by LA last summer in hopes that he could again become a premium defender in the middle who could rebound, block shots, and score a bit. But Hibbert's value was always a bit more about potential to become that guy, rather than already having arrived, and his time in LA has been essentially the same – and in fact, he's perhaps a bit worse than before.
The Lakers are ready to move on from him this summer, and there's been some talk that they might accelerate the process by doing a buyout.
The Mavs were thought to have some interest in him when they missed out on DeAndre Jordan in the summer, before they landed Zaza. But if he's bought out, it's hard to see a fit here now. 
In theory, he certainly has the defensive aptitude that the Mavs prefer at center, and he is big (7-2) and solid. But at this point Zaza, McGee, and Mejri all might be better than Hibbert. Is Mejri the same type of player, but perhaps with more upside? To us, it's hard to see where Hibbert's minutes might come from, if signed here.
However, reputation and "potential" are always a wild card in evaluations, and size matters. Plus, the Mavs are not scared to take talent and try to coach 'em up. So we include him, while noting that the first three players are very much on Dallas' buyout radar.
MAVSELLANEOUS
The Texas Legends have acquired former SMU standout Justin Martin. Get more Legends and D-League stuff here ... Devin Harris (toe) is a no-go for tonight ... The Jazz, at 25-25, are in the West playoff mix, and while they'll be without Trey Burke (flu) tonight, they will bring their defense, which in the last 15 games has allowed an average of just 89 points per. Follow @FishSports tonight for live updates from inside Mavs HQ!