The Caron Butler camp would like the veteran forward to be allowed an escape from Sacramento, and while reports have the Bucks interested in the native of Wisconsin, there are those in that camp who would also like to explore a Butler reunion with the Dallas Mavs, with whom he won a title in 2011.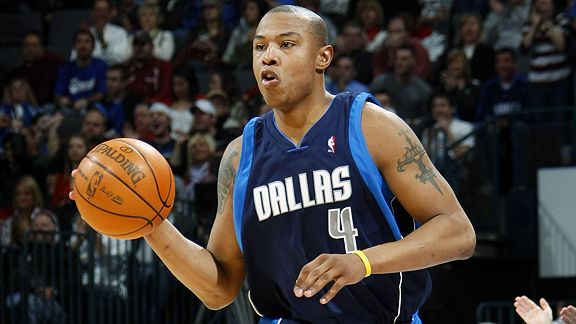 There is the idea that Butler might wish for a "larger role'' than he has with the dysfunctional Kings, where he is a valued mentor for a 21-31 team that can't even decide whether it wishes to retain coach George Karl. But on the court, Caron has virtually no role with Sacto, as he's played in just nine games, averaging 2.7 points, 0.3 assists and 1.2 rebounds per game.
And sources tell DB.com that despite Butler's desire to have a Dallas reunion investigated, the Mavs' view is that there is no room for "Tuff Juice'' here and no need to investigate. ... even though he wears the tag "Maverick For Life.''
Butler, 35, injured his knee in Dallas' championship season but was otherwise an inspiration inside the Mavs. That will never be forgotten ... but the Mavs brainstrust doesn't see the need to add a leadership-only player (there's no absence of character in this locker room) and they don't see how Butler, who signed with the Kings over the summer, would get playing time ahead of rookie Justin Anderson, who is already largely buried on Dallas' bench.
There are two routes for Butler to be moved. One of them is via trade before the Feb. 18 deadline; his $1,499,187 salary would make that easy but the Mavs would not give up anything for him. The other is via the buyout period, and while a Dallas source tells DB.com the Mavs "would examine all those guys,'' he means Joe Johnson, Kevin Martin and David Lee, as we detail here in this exclusive piece. (We've also added our thoughts on a Roy Hibbert availability.)
The Mavs don't include  Butler on that list, either.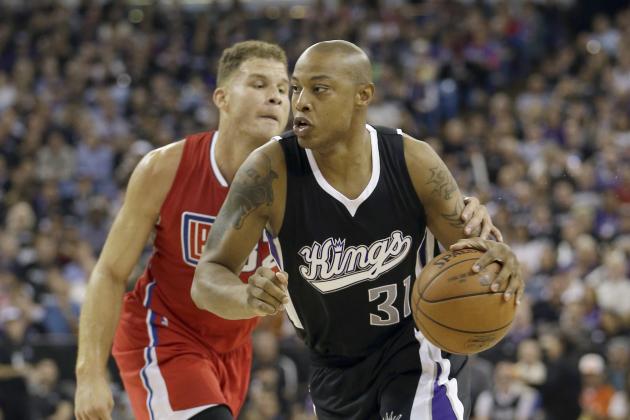 A Bucks reunion would be nice due to the hometown aspect of it and due to a reunion with Bucks coach Jason Kidd, who played with Butler on the Mavs during the championship season. And everyone inside the Mavs organization wants "nice'' for Caron ... but they do not share his desire to have a Butler-to-Dallas idea be explored.
null