As DallasBasketball.com details here, there are ways this summer for the Dallas Mavericks to carve out for themselves $26 million in free-agency shopping room. At that time, a player like Dwight Howard will be in the headlines, just as he was a few years ago when the Mavs ended up bridesmaids in the bidding for the All-Star center.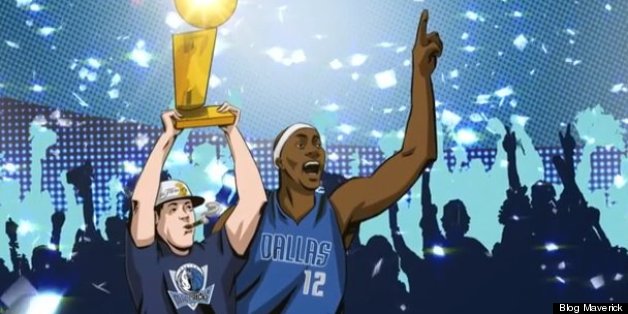 Back then, Dallas finished behind Houston in the Dwight Sweepstakes despite a presentation that owner Mark Cuban thought would be alluring to the man-child, a comic-book-like mini-movie showing Howard partnering with the Mavs for a title and becoming "the best center ever.''
That didn't happen in Dallas. And it hasn't happened in Houston, either, and the disgruntlement is such that reports of Howard being on the trading block are absolutely accurate (despite the protestations of agent Dan Fegan).
So does Dallas enter the bidding now, with the NBA trade deadline of Feb. 18 upon us?
To paraphrase Mavs sources on the subject: "What would we offer? What would we trade? No, there hasn't even been a phone call.''
At some point, I always say, investigating such a thing is always worth the dime it costs (well, used to cost, when people actually used dimes) to investigate. But Cuban and GM Donnie Nelson are not delusional; they know that the present Mavs roster, overachieving as it is with 29 wins and a sixth-place-in-the-West berth at the All-Star Break, is not constructed in a way or loaded with assets in a way that allows them to really be in on this conversation. So they haven't been.
So Houston GM Morey is breaking up the gang again, it seems, his much-celebrated ability in roster-building proving to be a vastly different exercise than "team-building.'' Ask old friend Jason Terry, now of the Rockets, who this week went public in noting what the Rockets truly lack. ...
https://twitter.com/ringering45/status/697664478993756164
Part of this is James Harden and his distracting and maddening efforts to "keep it real.'' But another part is Howard, who works so hard to pretend that he isn't bothered by his detractors and who also is working toward yet another bite of the free-agency apple. The Rockets erstwhile star has this one year left on his contract, worth $23.2 million. But he can opt out, and start anew with a contract we've calculated to be at the max of $29.5 million to start.
Why are the Rockets willing to break it off with a star player? In part, maybe, they aren't planning on paying Howard the max this summer, so they wish to get something for him now. That can be in large part due to health issues that have limited his impact this season, though he's averaging 14/12, not that far off his 18/13. (And of course, a 7-foot force like Howard cannot be measured by stats alone.
In the view of the Dallas Mavericks, who have certainly done well in the wake of the unprecedented DeAndre Defection by acquiring Zaza Pachulia in a trade for nothing and then riding him as a near-All-Star foundation piece, standouts like Howard and Jordan (and LeBron and Kevin Durant and Chris Paul) are the quickest and most sound path back to true contention. We can argue now about what a lunatic Jordan might be ... but that's a sour-grapes turnaround from just six months ago. We can do the same trick on Howard, and maybe 2013 is a long time ago, but I'm betting Chief Recruiter Chandler Parsons is planning on trying to woo Howard to Dallas on July 1, just as he tried with Jordan.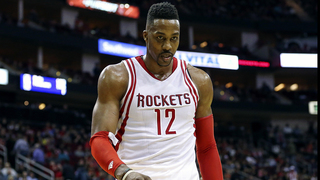 As I note here regarding Parsons, he first needs to woo himself back to Dallas and make a $21.1-million decision. But the Cuban/Parsons/Fegan triangle can be a strong one ... eventually. But not now. Not at the deadline. At this point, as DB.com writes here, the Mavs' talent-acquisition focus is largely on the post-deadline, pre-March 1 buyout period. ... not on some pie-in-the-sky blockbuster.
For now, Howard is saying the right things about being a Rocket. "I want to win,'' he said. "I want this situation to work. I chose this team. And I'm not running because we have been faced with some adversity."
Maybe Dwight doesn't want to leave, but it's not really his call. And this is where Morey's wishes come back into play. There is a perception that a Rockets-Mavs deal can never be done because Morey and Cuban don't get along.
https://twitter.com/MyMikeCheck/status/697873432889917443
As I detail here, the Cuban-Morey relationship is actually one of friendly rivalry. Here in Mavs Premium, Cuban tells me, "I respect Daryl too much, I like Daryl too much'' to take some silly cheapshot. And Donnie Nelson tells me, "Daryl is one of my best friends in basketball, and among GMs in the league, probably my best friend.'' 
Can Howard, someday, work under the guidance of coach Rick Carlisle and the genius of trainer Casey Smith and the big-brothering of Dirk Nowitzki and be a Mavericks force with career averages of 18 points, 12.7 rebounds, and 2.1 blocks per game, win a fourth Defensive Player of the Year Award, be an All-Star again?
For Dwight Howard and the Mavs, that "someday,'' if it comes at all, is on July 1, not on February 18.