Dallas Mavericks forward Jeremy Evans isn't just a pogo-stick talent with the ability to win a Slam-Dunk contest. He also recently won the first-ever "NBA Talent Challenge," an event which highlighted several players' beyond-basketball skills.
Jeremy also happens to be a very personable guy who hooked up with me in Frisco this weekend (on assignment to the D-League Texas Legends) for another "first-ever'' -- a Dallas Mavericks "SketchOff.''
Evans has an art degree from Western Kentucky and when you examine his work, you can see the skill as a sketcher and painter. Below, you can check out the video to see some of his best stuff along with the Charles Barkley sketch he drew to win the All-Star Weekend competition.
We had some fun with The Salvation Army and with Smith-Thompson Home Security with this get-together and Jeremy promises me a chance at a future rematch.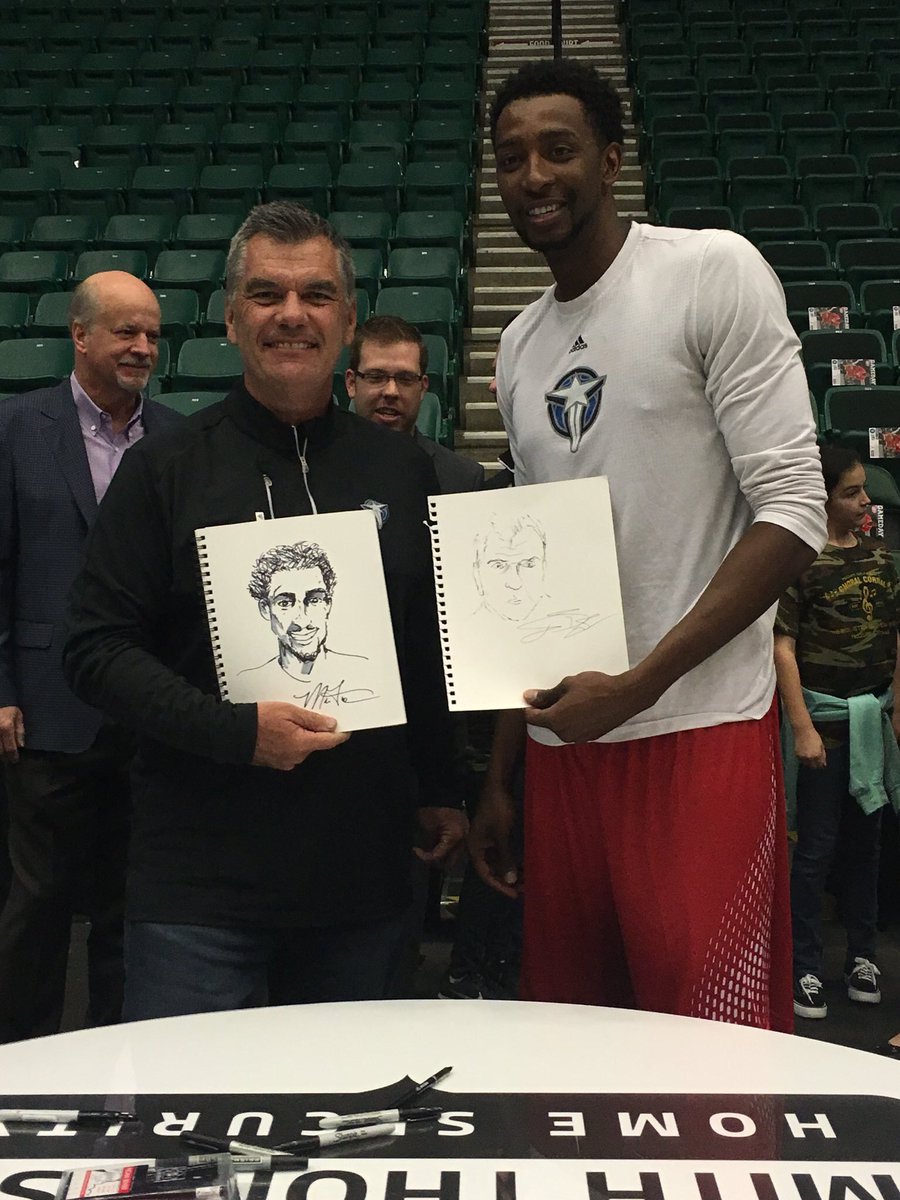 Thanks to the Mavs, the Legends and to Jeremy for playing along!