We've seen J.J. Barea at his best this season in the Dallas Mavericks' last five games.
Barea hit a peak against the New York Knicks on Wednesday night, dropping in 26 points and dishing out seven assists in the Mavs' 91-89 victory. It represented Barea's fifth straight game in double figures and his second 20-plus point game during that stretch.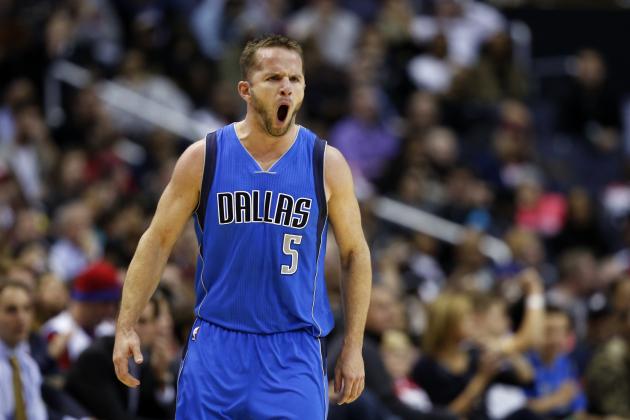 With the Mavs fighting for a playoff berth Barea has averaged 19 points in the past five games, and it's come at a time when other players, including Dirk Nowitzki, are struggling from the floor. It's also come with head coach Rick Carlisle moving Barea to the bench the past two games to give the Mavs a lift.
"I've gotten into a good rhythm the past couple of weeks; I'm just coming in aggressive," Barea said Wednesday. "Today I got a couple of assists early and that got me going. I was just in a good rhythm and I want to help my team win."
Aggression has always been the name of Barea's game, from the time he made the Mavs as a rookie free agent 10 years ago to his confrontation with Russell Westbrook (above) earlier this year to ... well, everything. An active driver to the basket, he seems to bounce off defenders like he's a protagonist in his own pinball game. That aggressive bent led to a bruise on his right leg after getting knocked around by DeMarcus Cousins' knee Monday night.
"I'm used to those," Barea said of the bruise.
And the Mavericks are used to Barea's brand of basketball, something of which veterans and rookies alike have an appreciation for.
"We were just talking about the year (the Mavs) won the championship and I remember him killing guys on the pick-and-roll," rookie Justin Anderson said. "It's so cool to see what he does at his height."
Yes, Barea is 6-foot. (If that.) Has been since he reached the NBA. It sounds like a matchup nightmare for him. But as he's developed he's clearly found a groove toward being effective. He drives hard to the basket, probably harder than all but a few players in the league. Defenders who think he'll be an easy defend because of the height difference are usually stunned when Barea ends up blowing past them on his way to the basket.
Look no further than Barea's defender at the end of the first half — the Knicks' Carmelo Anthony, a full nine inches taller than Barea. Unfazed, Barea at one point bodied up to Anthony, throwing him off balance. Once the play was dead all Anthony could do was laugh with Barea, not at him.
Barea pairs his ability to drive to the basket with an outside shot that, admittedly, can be a bit streaky. But lately his hand has been hot — and clutch.
Barea hit two key shots for the Mavs in the final 2:30 against the Knicks. The first was a 25-foot 3-pointer, his fourth of the night, which tied the game at 86-86 with 2:26 left. The second came with 49 seconds remaining. The Knicks had just grabbed a 1-point lead off a three-point play by Anthony. Barea hit the game-winner, a cutting layup off a Nowitzki pass.
"Everything is set up by his drives," Nowitzki said. "Then once guys play him for the drive he's gotten in to a good groove shooting the ball."
Barea came off the court after that, but that's not indicative of the defense he's played during this stretch. In fact, Carlisle believes Barea's attitude defensively has had much to do with not only his offensive uptick but helping the Mavs hold their last two opponents to fewer than 90 points.
"His defensive intensity is up a notch," Carlisle said. "He is picking up guys full court, he is being an agitator and making it difficult on the opponent. When he has the impact at both ends of the floor it enhances his game and it enhances our game."
Don't expect the Mavs to mess with a good thing. They'll likely stick with "kids'' Anderson and Powell. (See our inside evaluation of them here.) They'll likely stick with Barea coming off the bench tonight in Detroit. (get your Mavs-Pistons GameThread here on DB.com Boards. ... where you can catch up on why JJB is arriving just in time to Detroit and why Deron Williams is expected to miss) The Mavs need all the good things they can get right now.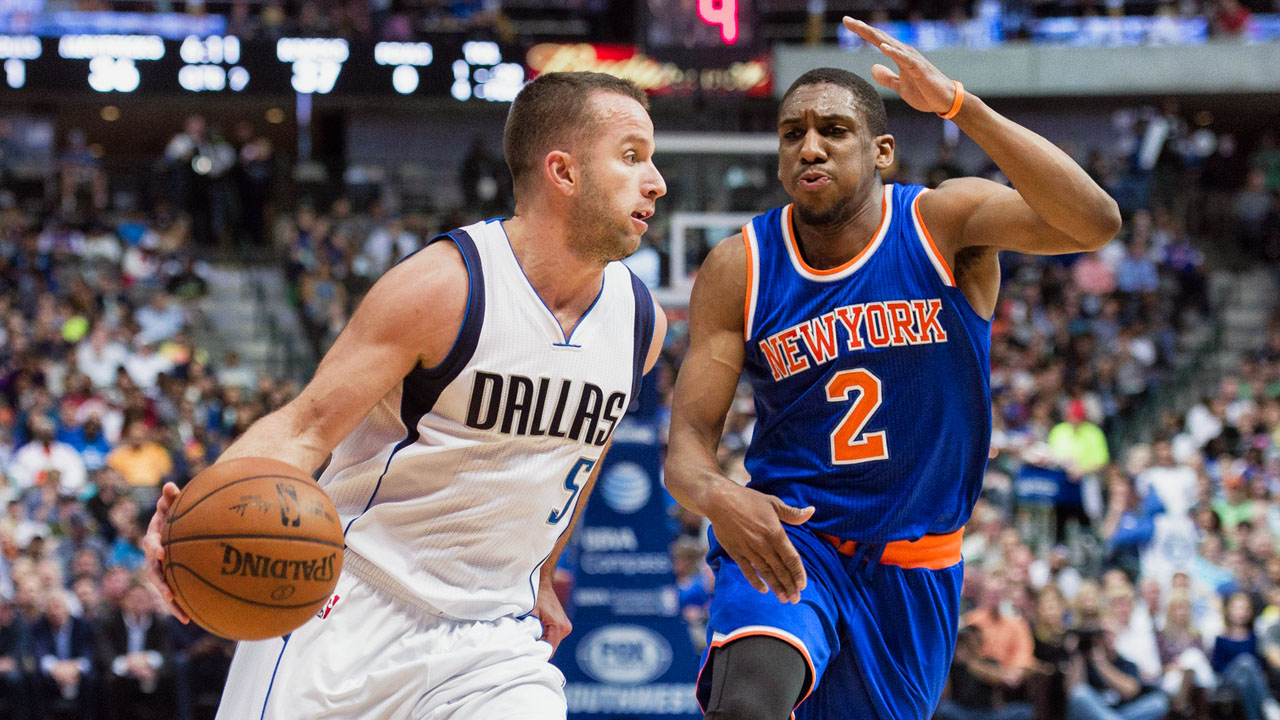 "I was telling our strength coach during the game, 'This guy is a killer; he's cold-blooded. He's doing al of this at like five-foot (tall),'" Anderson said.
Actually, it's six-foot. (If that.) But no one is really keeping track of that anymore.
Want to talk more Mavs? Check out the DallasBasketball.com Boards or hit up Postins at @PostinsPostcard or Mike Fisher at @FishSports.