Fool me once? Shame on you.
Fool me around three dozen times, as the Dallas Mavericks have this year over the course of accumulating their 38 losses? Shame on me.
Fool four consecutive opponents as the Mavs have now done in the last week on the way to a four-game winning streak?
I feel no shame in admitting that I remain invested in the Mavs' ability make compelling the final two weeks of the season ... and maybe beyond that, too. 
Yes, after a week that bridged April Fools' Day and accompanied by a paraphrased lyric by The Who, I am ready to be fooled again.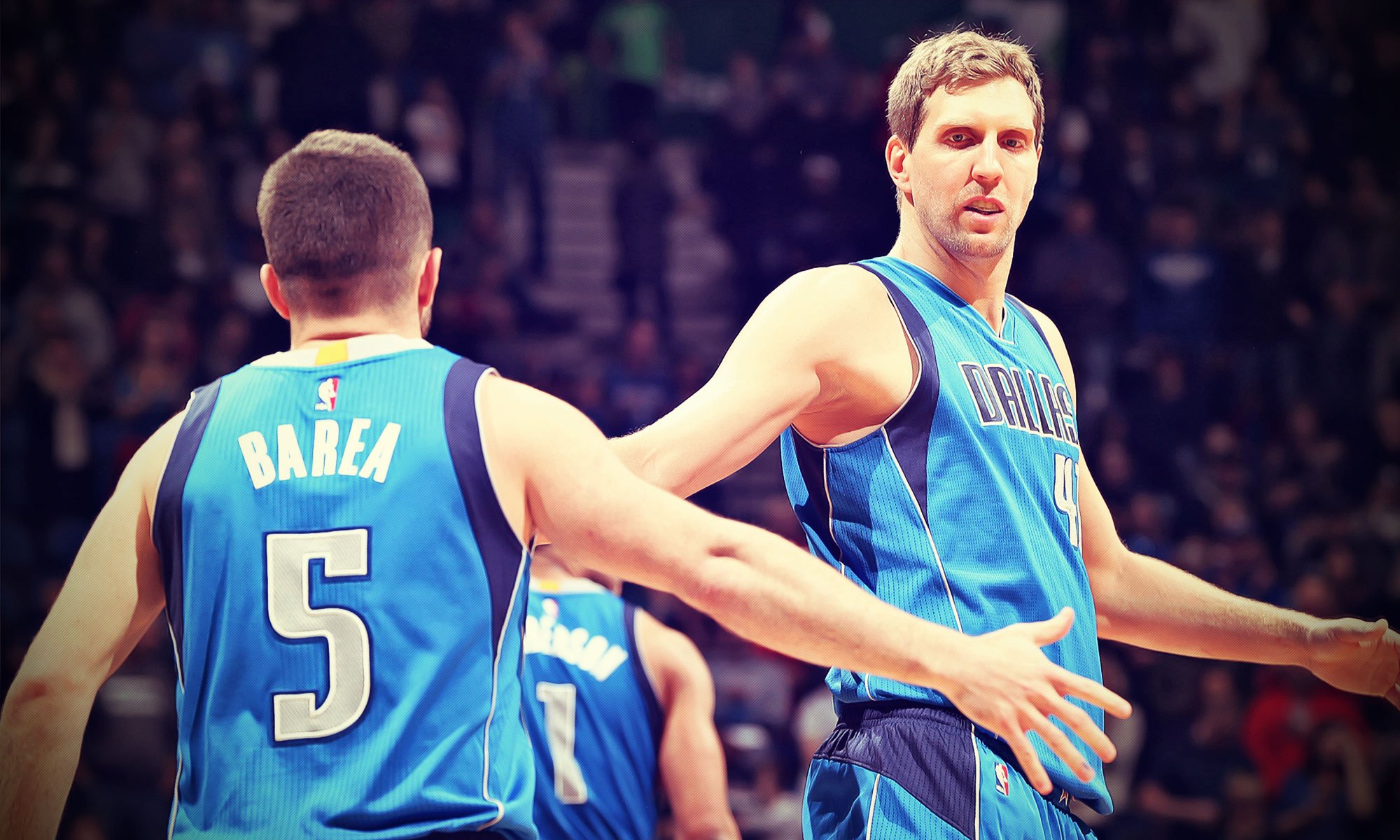 "When you're having a rough night shooting the ball (
38.6 percent in this outing)
, the only thing that's going to hold you in NBA games is the ability to get stops," Mavs coach Rick Carlisle 
said after Sunday's 
88-78 road handling of the Timberwolves 78, a fourth straight win, the fourth straight game holding foes under 90 points and a success that vaults Dallas above .500. "Our 
collective will carried us."
Yeah, but if "collective will" was enough, this Mavs bunch would be better than 39-38 and better than tangled in a three-team/two-spot game of Twister with fellow lower-tier playoff hopefuls Houston and Utah. Certainly, this year's edition of the Mavs administered to itself a basketball-soul transplant, and that's part of the reason for a rejuvenation occurring even as starters Chandler Parsons and Deron Williams nurse wounded body parts.
But it's more than that. The coach has taken the air out of the ball this week, slowing the pace for the traditionally run-happy Mavs because a slower pace means fewer possessions, which equates to fewer potential errors from kids like rookie Justin Anderson, who not coincidentally has come out of season-long mothballs to start all four of these victories.
Said Anderson, who at Minnesota scored while notching a career-high 10 rebounds: 
Should Carlisle have called on "Simba" more this season, and earlier? Possibly. Or maybe it's working because the timing of the need dovetailed nicely with the timing of the kid's readiness.
And how about J.J. Barea? Read all about "The Pinball Protagonist'' here and then ask yourself the same question as above: inasmuch as JJB has spent the entire week celebrating the birth of his baby daughter by hovering around 25 points and seven assists every game, heck, Rick, why didn't you start Barea all year so he could average 25/7 over the course of 82 games? (Or, heck, why don't Mr. and Mrs. Barea give birth to more kids?) 
"I'm in a good rhythm," said JJB, good for 21/6 here.
 "Coach and my teammates are doing a great job of putting me in a good position, and I'm just taking advantage."
Exactly. A season of 25/7 is not how reality works. Youngster Dwight Powell is being put in position to succeed. So is 29-year-old rookie Salah Mejri, in the mix in Minny in place of Zaza. Button-pushing and badgering, hollering and hugging, cajoling and comforting - that's how Carlisle's World spins.
At this moment, it doesn't matter that this opponent was the wobbly 'Wolves anymore than it matters that Friday's road win came at dangerous Detroit. This is about believing that something special can be accomplished ... and tasting just a sampling of evidence that justifies the faith.
I think that goes for a Dallas locker room that feels energized by Anderson and Barea, feels trusting of a head coach with a history of ID'ing the soon-to-be "hot" player before he's "hot," and knows damn well that another in a mini-series of Dirk Nowitzki poor-shooting performances (
21-of-76 from the floor in these four wins)
will soon die.
"It's a good thing it's a team sport ... If this was tennis or track and field, I would have been in trouble

," said Dirk, who shot just 4-of-18 here but was in a good enough mood to also joke that Anderson's 10 boards are the result of the kid stealing rebounds from the legend.
And hey, we should all be in a good mood. We should be having fun voting for "The Dirkie'' and we should be admitting that these Mavs are already better than any of us expected (the preseason over/under prediction on wins was 38, so take that, Vegas!) and now they are playing well at pretty much the best regular-season time to do so. We are a spoiled fan base accustomed to 50 wins and true contention and this club ain't all that.
But, say, losing three of four in the season series to the basketball-souless Kings? I'd like to think such debacles are behind Dallas now ... and that is probably so if only because there are only five games left and they are all West playoff-worthy teams: Houston, Memphis, Clippers, Utah and San Antonio.
How much spark will Dallas possess in trying to give you (and the always postseason-hungry Dirk) a playoff berth? I'm ready to buy in there, to invest faith in spark, and to not believe that in that department I'll be fooled again.