The Mavericks have a "tolerance threshold'' for all the baggage that free-agent-to-be Dwight Howard would bring if he ends up in Dallas.
That threshold isn't at $30 mil a year, the number that represents a max contract for the big-name center.
That threshold isn't at $20 mil a year, the number that's been speculation in some corners.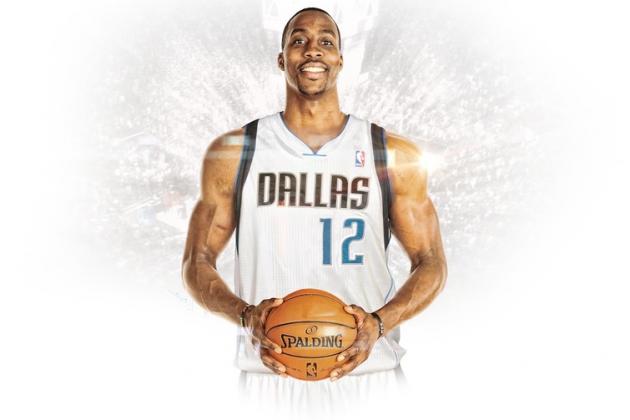 No, sources tell DallasBasketball.com that Howard — a couple of years ago targeted by the Mavs as the biggest of big fish — can expect to be offered somewhere in the range of $10 mil a year, should he remain on the post-July 1 shelf long enough to be forced to consider such a contract.
We reported in February that Dallas had no intention of ever paying max money to Howard, a former superstar now burdened by some injury issues and a reputation as a goofball willing to float along in games rather than pursue true greatness. But we didn't know, in terms of dollars and cents, how much/how little regard the Mavs have for him …
Until now.
His friend Chandler Parsons is high on the idea, recently saying, "Yeah, for sure,. I think he can still dominate the game. I think he still can be a great player in this league and I think if he's going to leave Houston, why not come here?'' 
Dirk Nowitzki, who wields far more authority in the team-building process than "Chief Recruiter'' Parsons does, seems lukewarm on the concept, answering with a "yeah'' to the idea before adding, "I really haven't gotten into any names in free agency. ... We have time to re-evaluate.''
Nowitzki's position mirrors that of the Triangle of Trust made up of Mark Cuban, Donnie Nelson and Rick Carlisle, sources tell us. None of them are "against'' the idea of Howard, exactly. It can be argued that Carlisle is the best bet in the NBA to help Howard, 30, recapture greatness and that Cuban is the best bet to absorb the heat from Howard critics when things go wrong. 
And Dirk — who might have to play more 5 than ever next season if Dallas' free-agency pursuits focus more on the available guards and forwards than on a center — would benefit greatly from partnering with a true center who was once a multi-time NBA Defensive Player of the Year capable of helping his team by taking 13 shots per game as opposed to the eight shots per game he took last year in Houston. (All these positives regarding Dwight-to-Dallas are addressed here in Jonny Auping's analysis piece.)
But if another team wishes to pay Howard nearer his wished-for price, Dallas won't blink. (He's not, obviously, this team's "top target,'' no matter how many times an errant newspaper "scoop'' gets regurgitated.)
In a sense, Dallas' Dwight plan is similar to what the Mavs once did in free agency with Monta Ellis. Ellis was signed as a second-tier guy at a price near half what some thought his worth would be.
The Ellis Experiment worked … for a time, before his relatively low position on the salary totem pole began to eat at him.
Would Howard (who first has to opt out of his final year in Houston, forfeiting a guaranteed $23,282,457) be an unhappy player at $10 mil a year? Or is he motivated and committed to being the force he once was?
Dallas is prepared to test that commitment by starting its free-agent shopping on the top shelf (meaning touching base with the likes of Kevin Durant) and then waiting, waiting, waiting to see how long Howard remains available …
And then offering Dwight one-third of his retail price.