The Mavs signed Jeremy Evans last summer in an effort to get more length and athleticism on the perimeter after the loss of Al-Farouq Aminu to Portland. Dallas's cupboard was bare, especially on the wings, and the hope was that Evans could at least provide some depth on that area of the floor. 
The 6-9, 200-pound Evans showed a lot of athletic promise, and possessed some of the defensive skill the Mavs were looking for, but wouldn't get much of a chance to show it. Evans appeared in just 30 games, mostly in garbage time, averaging 2.4 points and 1.8 boards in 8.4 minutes per game. Evans seemed to struggle to get a grasp of the system, and ultimately became an afterthought in the Mavs rotation. 
On more than one occasion that elite athleticism did come forward, and Evans would make a couple of eye–popping plays in the process, but it was too few and far in between for Evans to demand any minutes as the season progressed. 
The Western Kentucky product is signed through the 2016-17, and will become an unrestricted free agent in the summer of 2017. Evans' $1,227,286 contract is obviously minimal as far as salary-cap concerns for the Mavs this summer -- check out our calculations on Dallas' $92-mil worth of roster-building tools here -- but the fact that he is an expiring contract next season could in theory provide some value at the trade deadline for teams looking to shed a small slice of cap space for the upcoming off season.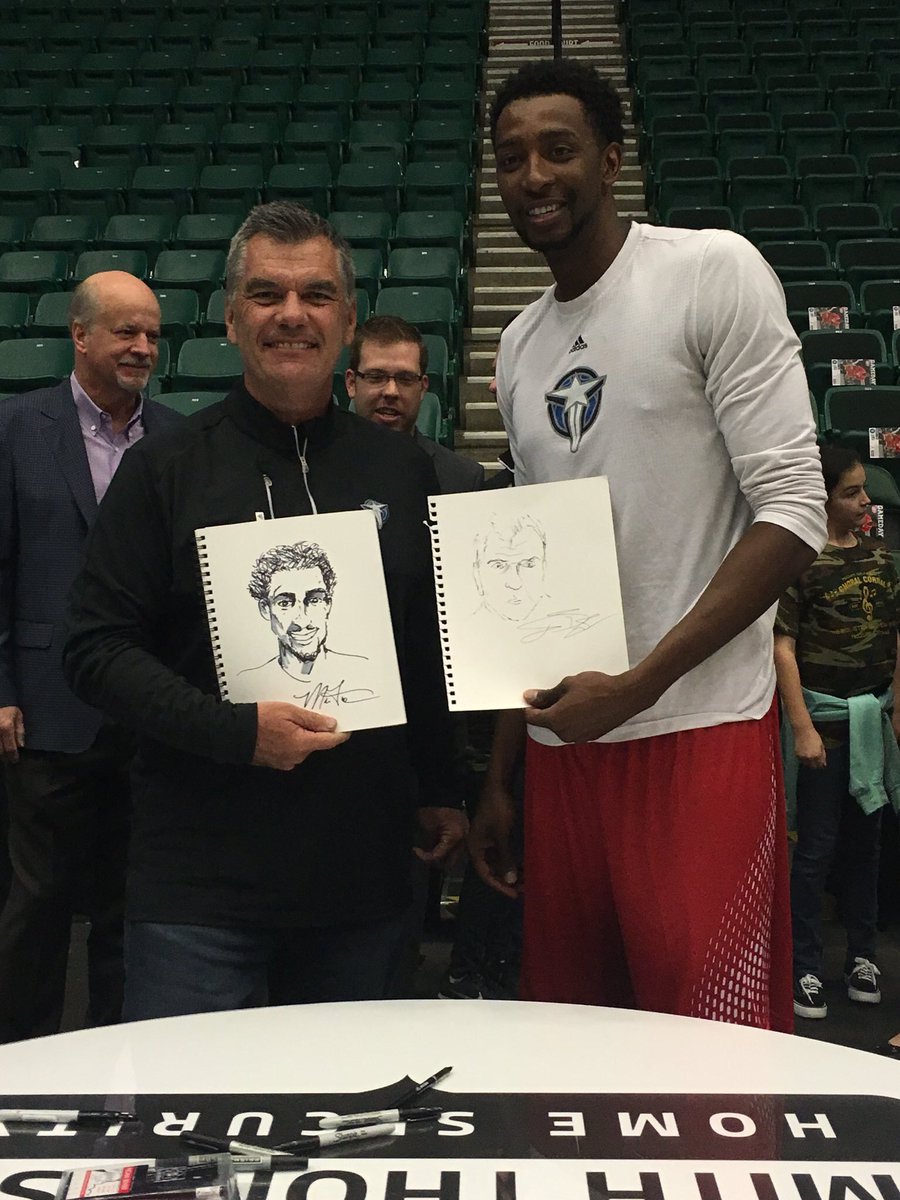 Outside of that, Evans future is pretty muddled as far as being a contributor in the Mavs future. He is personable (as you see in the Sketchoff video with Fish) and he is coachable (DB.com has told the story of Evans actually volunteering for D-League assignments in Frisco to work on his game.) Perhaps he can turn a corner in an Aminu-like fashion and become a solid rotation player next season, but considering his past history, the odds are stacked pretty high against him in that regard.