If Dwight Howard opts out from Houston and "If he comes to Dallas,'' said Jason Terry, "they'll be talking about Dallas in the likes of winning a championship.''
Jet -- a Dwight teammate in Houston now and of course a Mavs personality forever -- gave rave reviews to the idea of Howard as a still-elite force in the NBA. If you watched this year's Rockets closely, you didn't always see that ... and if you watched Terry's interactions with him closely, you didn't always know that Jet was a supporter of Howard's behavioral style. But this week at Dirk Nowitzki's Heroes Baseball Game, Terry suggested that Howard could be the missing piece to Dallas' return to true contention.
"He would look good (in a Mavs uniform),'' Jet said. "Anybody that has his physical stature along side of Dirk  is always a huge factor. There are three dominant centers: that's DeMarcus Cousins (of the Sacramento Kings), DeAndre Jordan (of the Los Angeles Clippers) and Dwight Howard,'' Terry said, adding Memphis' Marc Gasol to the mix as but as a different style of big man. "But those other three, they're athletic, they run the floor, and Dwight fits that perfectly.''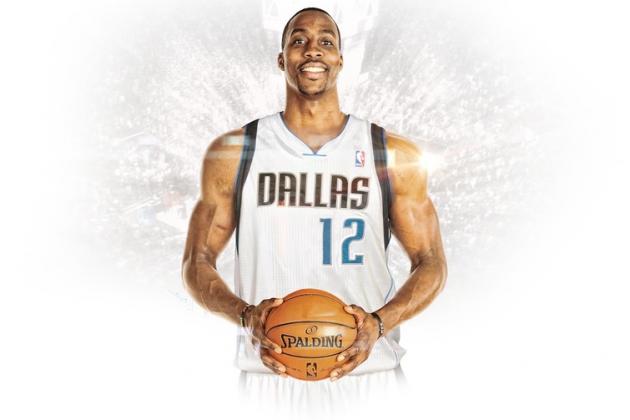 Howard averaged 13.7 points, 11.8 rebounds and 1.6 blocks this year for a Houston team that appeared to be dysfunctional, featuring in Dwight a "star'' who appeared to sometimes be disinterested. But Jet -- a prominent member of Dallas' 2011 title team who still calls Dallas home -- thinks that even if Dwight is a defense-only force, he's a powerful one.
"He still can be a dominant force, primarily on the defense end,'' Terry said. "He's such a presence back there controlling the paint. And then offensively, when he sets screens and rolls hard to the basket and runs the floor, he's one of the best we have (in the NBA).''
There are some truths in there, and they mesh nicely with what Dallas' Chandler Parsons said about the idea of his friend Dwight being recruited to Dallas. But DallasBasketball.com has the scoop on what Mavs management thinks about the concept -- and as Premium Mavs fans will learn, Mavs management's opinion of Dwight is about "one-third'' as positive as the opinions of Jet and Parsons.